This is a picture of our first vacation since Jay's accident last summer. It's hard to believe it's  almost been a year since our lives were "interrupted".  (standing on top of a Glacier in Juneau Alaska)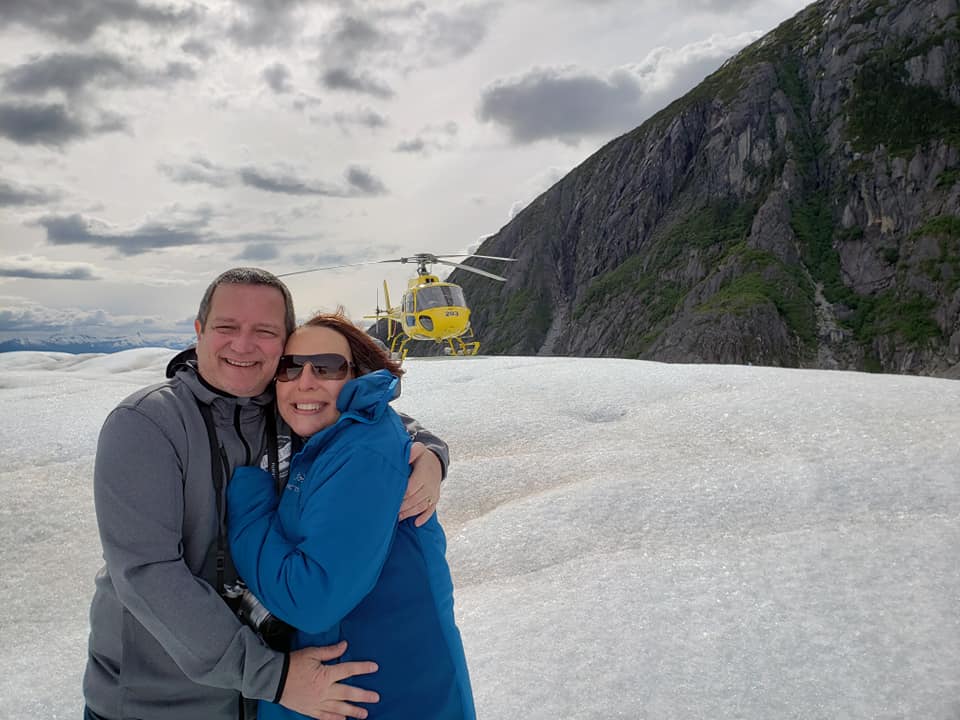 The scars are fading and life is almost back to normal, yet trauma has a way of changing the ones it happens to and the ones who love them. 
For us, the accident created greater, deeper, better connections with each other and our Father in Heaven.  It created a great appreciation for each day. It reminds us to dig deep, be brave, and stop procrastinating those "Bucket List" items. 
I pray that your summer is blessed with health and happiness. I also pray that you open your eyes and heart to appreciate your life and loved ones. No matter what the situation you are in, there is always a blessing.  And remember like standing on this Glacier who your ROCK is.  Things may happen but when you stand on the ROCK of Jesus you can't be shaken.  
I love you friend.  Join us this summer on our
#victoryjourney
.  Click
here
to see what neat activities, goodies, and fun we have to bless your family and 75 orphans in Uganda.
For your Total Wellness, 
Dr. Mary Starr Carter