There is no one else I'd rather be stuck in the house with for 50 plus days.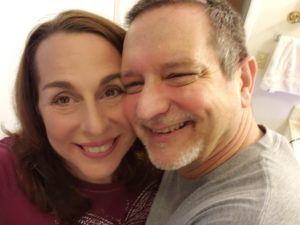 But friends that wasn't always the case. 12 years ago, we could not go 3 days without a fighting/crying match. We had no kids, decent paying work, family and friends but we couldn't get along. We were drowning in debt, and on track to be another statistic to divorce.
Then we learned some really, really, really important things about each other, specifically how we were each wired differently, how we each communicated differently, so much so, it was like speaking different languages. We learned and we implemented what we learned and we healed and grew a stronger marriage.
A marriage that has been able to get through some really difficult times, including 6 miscarriages, 2 major moves, job transitions, poor money decisions and the loss of a lot of money, kids, addiction, workaholism, narcissism, and the list goes on.
I take responsibility for the majority of the stressors in our marriage. I do my best not to blame my spouse, but look at my part and what I can do to change me and my heart. I don't mean be a door mat.  I mean the only person I can change is me. I learned that through training, too. I learned that a successful marriage has more to do with my own personal growth and development than it does with how many marriage conferences we go to together.
Although I am super grateful my spouse learned these skills too, I don't put my happiness on his actions. I put my happiness most days on a God who is with me every moment of everyday.  That helps my marriage way more than anything else. It frees a spouse from fulfilling your every desire and being responsible for your happiness.
Don't get me wrong, I still love when my hubby speaks my love language of "getting me flowers" by fixing the bed everyday. It makes me happy, but my joy, that deep rooted connection, comes from Above.
I understand I just went off on a lot of tracks and have ultimately written a blog. But here is my point.
Yesterday, I really messed up. A mess up that might have taken any other couple without our learned marriage skills down a bad path. Instead we communicated.  I listened and when I started to get defensive and make excuses and divert things back on him and his actions, I stopped. I listened some more. I heard his heart.  I saw his point of view.  I understood.  Then, I asked for forgiveness.
And my great amazing husband gave me forgiveness.
Forgiveness–the greatest gift God gave us and the greatest gift we can give others, yet so many marriages and relationships will end because of unforgiveness.
Friend, forgiveness can change your life and your marriage. It doesn't get rid of the consequences of our actions, but it does free us and others. Look deep into your heart where are you holding unforgiveness. Where is there bitterness, anger, frustration, or even shame?I encourage you to root that stuff out. I have a list of tools and resources that can help you walk a path to forgiveness, heal marriages, and help you get whole again.
---
Here are the tools I have used:
Books
The Grief Recovery Handbook   (although this is a book it is a step by step program to overcome most traumas big and small in our lives)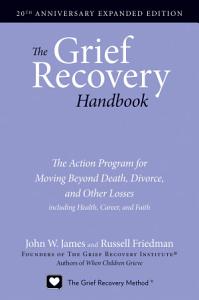 Overcoming Shame by Mark Baker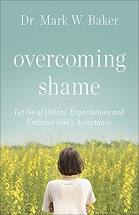 ---
Trainings
Solutions for an Abundant Life
Solutions for an Abundant Life Orientation
Dani Johnson's First Steps to Success 
Peculiar Sanctuary: Creating an Environment of Calm and Confidence in your mind, body and home.  Check our their coaching and 3-Day Virtual Seminar
Coupon:
Experiencing financial difficulties?
30% OFF = cabinfever
Out of work or laid off?
100% OFF = blessyou
---
I want you whole and happy. I want your marriage to be able to overcome these tough times, I want you to know real Joy.  I love you, friend and I am praying fo you, your marriage and your family.  GOD Blesses You Mightily