10 years ago I was 40 pounds heavier, a stress ball, tired, exhausted, over-worked and drowning in debt. I wasn't happy in my own skin which strained every relationship in my life. Especially the most important ones. My husband and I were living like two ships passing in the night, living beside each other unable to communicate. Every conversation ended in me having a crying fit, everything my husband said or did frustrated me. Our lives today are nothing like that, the peace, unity & joy was restored in our lives!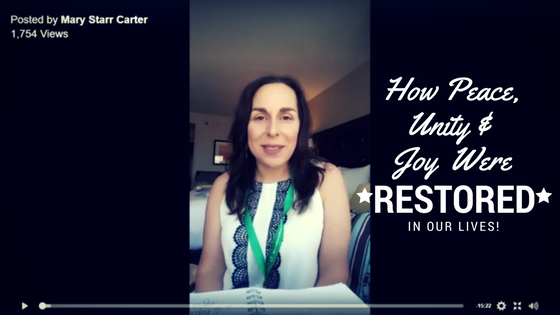 Secrets To Restoring Peace & Unity in Your Life
I recorded
this short video
a few days ago sharing a few secrets I used to to stop bumping heads and pull out of that misery.
Yes, the other side of failure, unhappiness, sickness and brokenness IS better than you could ever imagine.
Will you take the next step?