Do you have incredible friends and acquaintances?  Well I sure do.
Two of my friends have impressed me so much with their courage, vulnerability, and sharing of their stories about loss and life.  See they both shared about their involvement with abortion publicly for the world to see on Facebook.  It was heart wrenching and beautiful. 
Last month was the March for Life 2020 where people all over the world marched on Capitol Hill supporting the lives of the unborn children.  I know this is a very controversial subject and I am not sure where you fall in your opinions.  All I know is I have worked with women on the other side of abortion and the pain, detriment, and trauma of abortion affects them for life…unless they found forgiveness and joy in their Creator.
I have miscarried 6 children.  They were children to me at 6 weeks or 20 weeks.  Before my miscarriages, I don't think I fully got the effect of losing and choosing to lose a baby.  After holding several of my lifeless babies, I understood there was a greater dilemma to abortion and that was of the mom's loss.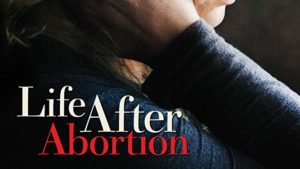 Recently, on PUREFLIX, I watched "Life after Abortion."  It's good for mature women to watch and those contemplating abortion.  It gave me a deeper understanding of some of the unexplained "DIS-EASE" I had seen through the years in some of my clients because I do believe abortion can be Satan's tool of guilting and shaming a woman, too.
Those things over time lead to "dis-ease".  I do believe God forgives all sin including murder.    He can revitalize a life torn up in grief, regret, and despair, but sometimes it takes the woman forgiving her own self and soul, too.
Later this year, I will introduce you to more emotional and spiritual repair methods that can take the worst grief, trauma, and shame and revitalize to WHOLE WELLNESS and JOY! 
But in the meantime, I would like to you to meet these two incredible women, Rachel Yoder and Kristina Camper,  and hear their stories of loss and redemption.  You can learn more about them here.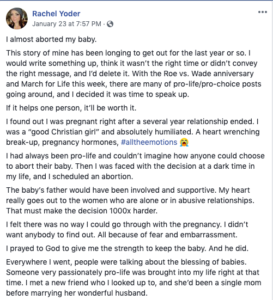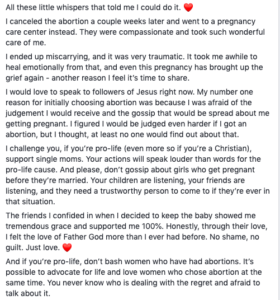 ————————–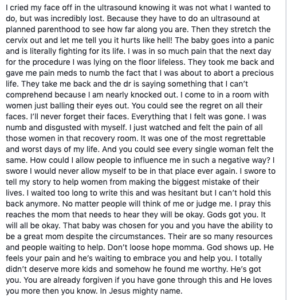 ——————————————-
Let me know if their stories moved you, or if you get a chance to watch Life After Abortion.