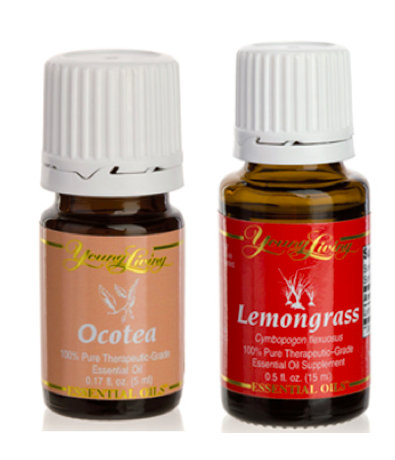 Today I am going to let you peek into my medicine cabinet. Being a mother of a toddler and a baby and having the experience of working with thousands of clients using natural health remedies, particularly Young Living essential oils, I am more convinced now than ever about the importance of spreading the word to my readers of the many benefits of various types of essential oils for better health and healing.
Ocotea and Lemongrass are two therapeutic grade essential oils I store in my medicine cabinet. Here are the benefits of using both of these oils:
Ocotea
Ocotea is a rare Amazonian essential oil from Ecuador and Colombia. Native Ocotea trees are found in the west side of the Andes Mountains. There are over 350 known species of Ocotea. This cinnamon-like aroma essential oil can be diluted with V-6 Vegetable oil for topical application, inhaling, diffusing or taken as a dietary supplement.
Here are 10 benefits of Ocotea essential oil:
1. Antioxidant properties- to fight off dangerous molecules in the body that may feed off healthy molecules that may eventually cause cell damage and chronic diseases. Antioxidants can also keep your skin looking younger.
2. Creates feelings of fullness and calms food cravings.
3. Helps with weight loss (it is an ingredient found in Slique Tea and Slique Essence for weight management).
4. Natural cleansing properties.
5. Purifying properties
6. Anti-inflammatory properties.
7. Balances blood sugar.
8. Balances mood.
9. Supports immune system.
10. Reduces pain and relieves sore and tired muscles.
Scientists found that Ocotea has about 5% cinnamaldehyde while cinnamon bark oil has more than 50% which means it will have less skin sensitivity compared to cinnamon bark oil. It has the highest amount of alpha-humulene to help reduce inflammation.
I use a drop of Ocotea on my tongue several times a when I have been into the sweets. It helps stop the cravings- Dr. Mary
Brenda Weiner- "My husband improved his Type II diabetes and blood pressure with Ocotea."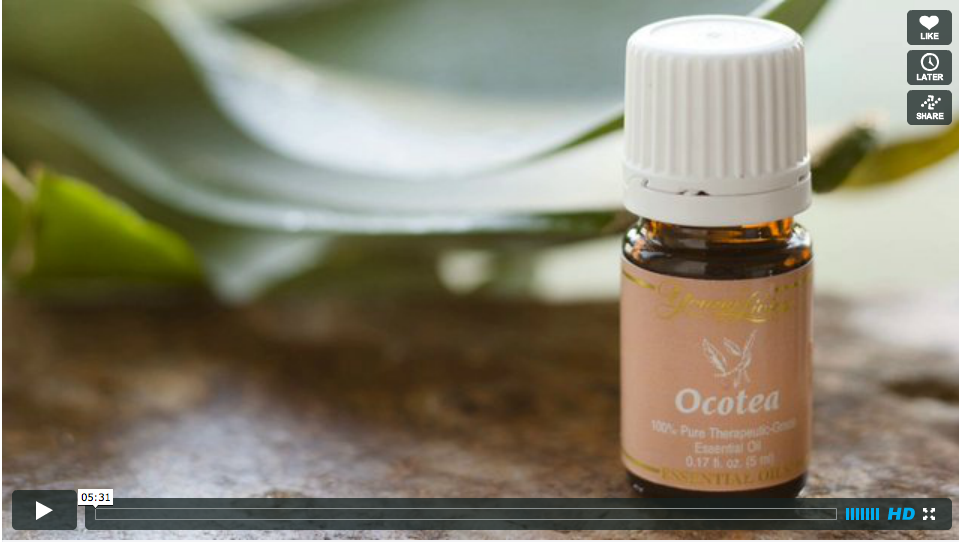 Lemongrass
Lemongrass essential oil has a light, fresh and citrus aroma and has been used in Asian cooking particularly Thai cooking for centuries. It can be diffused, diluted with V-6 vegetable oil and applied to abdomen or other areas of the body, inhaled or taken as a dietary supplement.
Here are 11 benefits of Lemongrass essential oil:
1. Supports circulatory system and respiratory problems and has a score of 17,765 on the antioxidant ORAC scale.
2. Supports healthy digestion.
3. Purifies stale air in a room.
4. Improves mental clarity.
5. Relaxes tense muscles and joints.
6. Supports cellular health.
7. Helps prevent infectious diseases.
8. Antiseptic properties to treat athlete's foot and other skin or fungal diseases.
9. Rejuvenates the mind after jetlag or fatigue.
10. Researched to inhibit MRSA (methicillin-resistant Staphylococcus aureus) infection. It is a type of staph bacteria that is resistant to common antibiotics.
11. Clears acne and clearing oily hair and skin.
Charlotte H. testimony of how Lemongrass oil helped with possible MRSA:
I have a friend whose father had an infection sore on his arm. Nothing had worked to get rid of the sore. We recommended that they try lemongrass essential oil to see if this would help to get rid of the sore.
After a few weeks, the sore disappeared.
Kelli P's nail fungus problems:
I use artificial nails and sometimes moisture gets under the nail and fungus will grow. I read that lemongrass is good for fungus, so I rubbed a drop on my nail. I did this 2-3 times a day for about 4 days and the fungus shrank and did not spread.
Ardi K. used lemongrass oil for knee pain:
At the beginning of winter my knees started hurting — first one, then the other. It got to where as I straightened up my legs at each step when walking the knees would "click" accompanied by the sharp pain. Not wanting to use painkillers I tried several different oils and supplements with no luck till I tried lemongrass. I applied it in the evening and could feel it working immediately! The next day the pain and clicking was almost gone. I applied 2 – 3 times a day for just 3 days and the symptoms completely subsided.
Please consult your physician before using essential oils if you are pregnant or under a doctor's care. Always dilute Lemongrass essential oil before applying to skin because of the possible skin sensitivity.
Attention to all moms, dads, grandmas, grandpas, aunts or caregivers…we are looking for a few people this month to share the benefits of Young Living Essential Oils. Let us know if you are looking for ways to use natural health remedies and making extra money for your family.
Go to this page and find out more. 
We publish newsletters and blogposts twice a week for our readers for general education purposes only. We cover topics that are related to achieving and maintaining total wellness which includes our emotional, physical, spiritual and financial health.
{ 0 comments }