Recently my friend asked this question in a Facebook post.   What would you have told yourself in your 30's? 
For some reason, I really contemplated this question and wrote and wrote and wrote.  I would love to know what you would have told your younger, 45-year-old self. 
I am in a weird stage where some of my friends' kids are going to college–my kids are way younger.   There are some things I regret about the way I have done life, but moving closer to 50, I am enjoying being me more.  I am enjoying living life more.  I am enjoying just where God has me.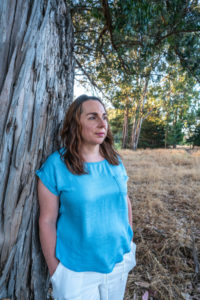 Here is my message to my 30 year old self.  
From ages 25 to 35 I was like a workaholic, self-centered and didn't take care of myself really well.
I would have told myself to:
Slow down 🛑

Start being regimented with nutrition, supplements, exercise, and relaxation techniques

Rely on God way more than you do your own talents

Stop thinking 💭 about yourself so much

Get off the co-dependent wagon

Accept who you are and love yourself more

Let go of the past

Forgive, forgive, forgive 🙏🏻

Treat your parents 👪 better

Spend more time with loved ones

Don't judge everyone–pull the plank out of your own eye

You don't have to impress anyone, you're good enough, you're strong enough

Strengthen up–get endurance and put on your spiritual armor 🛡️ because the storms will come

Wake up, prepare your heart that not everyone is good–there is evil in the world, oh and even "good people" do lie, cheat, steal and do bad things, but understand God loves all His children

Have mercy, forgiveness, and humility in all situations,

Understand perspective and capacity

Give more honor and respect

Smile, 😊 smile, 😊 smile

Guard your ❤️ heart, but let down the walls–you can only do that with Jesus's help, you don't have to do this all by yourself, understand God gave us Jesus but He also left the Holy Spirit, use the 🔥 Holy Spirit's help more, like all the time

Grow intimacy with The Big Three and I don't mean This is Us,

Don't get hung up understanding all the details they weren't meant for you to understand right now,

Love, 💖 love, 💖 love

Live, live, live, but live a life of gratitude–most of all, understand your blessings aren't all about what He is doing for you

Stop feeling guilty about your blessings, understand your Favor comes from above.

Yes, do good works, but don't strive for Favor from above or from the world. 

Delegate rather than procrastinate 

Let go of the busy work, reevaluate, self reflect, be ready to not be good at everything and that parenting, marriage, and many things will have a learning curve

Use more sun protection 🧴

Care for your face more–try facials sooner

Set aside time and budget for self care 💆🏻‍♀️

Stop spending 💸 all you make

Value all people and all ages

Understand, learn, grow

Read and learn more principals of the Bible.  Soak in the Word and let His supernatural, amazing Bread of Life feed you–fill up on it daily and life will flow better.