Ningxia Red: Good Eating is Not Common Sense
By Dr. Mary Starr Carter

Modern technology has taken over the manufacturing of our our daily food. Most of us that lead a busy lifestyle fail to realize that this processing has caused the actual nutritional value of what we eat to go way down. What used to be from farm to table is now highly centralized technological food processing.
The need for longer shelf life for food has compromised nutrients stored in natural condition of our food. The focus of high yield, high productivity and profits may reduce the nutrients in our everyday food. And what nutrients are labeled are not necessarily digested by the body. And worse off our bodies are becoming sensitive to some of this new food.
According to USA Today, Celiac disease is on the rise in the United States, and has doubled in the last 15 years. Is there a relation between the way we produce our food now and the increase in Celiac disease? This is just one of the many types of diseases that are on the rise in our country. We are becoming more advance but our people are getting really unhealthy.
Good eating is no longer common sense? Is there more we need to know to stay healthy? Are most of us lacking in necessary nutrients? I think so.

There are six major categories of nutrients needed in our body. They are the fats, carbohydrates, water, proteins, minerals and vitamins. To take it a step further, some examples of minerals are calcium, magnesium, phosphorus, sodium, zinc and sulfur. Some examples of vitamins are Vitamin D, K, C, various types B.
Deficiency of one or many of these combinations will lead to poor health and every single year we lack a certain combination which will lead to complications and chronic diseases.
Other than those listed, our body also need antioxidants, phytochemicals and other micro-nutrients. No wonder we need more than common sense!
Where do you fill in the FOOD GAP?
Books upon books, TV programs and magazines talk about the connections of food, lifestyle and health. There are hundreds of nutritional supplements and vitamins advertised daily throughout all mediums of communication. When you visit your local store, there go the shelves full of all names, colors, sizes of nutritional supplements.
Many medical professionals agree with the need of nutritional supplements in our diet.
Are you at a lost sometimes looking at nutritional supplements for your family? To top it off, there are packaging for infants, children, teens, adults and seniors….is there really a difference when it comes to nutrition?
What if there is one nutritional supplement that is suitable for the whole family?
Let us present Ningxia Red, the consumable supplements that have more testimonials and health results than anything we've ever presented. It is for children and adults of any age (even suitable for your pet).
Because of the way NingXia Red is made (as close to nature as possible) and because it is liquid it is more nutrition is absorbed in the body because it is FOOD versus a concentrated synthetic pill.
Here are some testimonials, causes and remedies:
Don't feel sick all the time now: "We have been using NingXia Red for a month now and when I asked my fourteen-year-old daughter if she noticed any difference, she replied, 'I don't feel sick all the time. Now I'm going to have to fake it to miss time from school!' We laughed and I told her I would like to go on a day trip with her sometime—maybe I will let her take a sick day for that." 
—Marina Thornton
Boost of energy: "NingXia Red has given me a boost in energy—and having a very active job of setting up and taking down temporary exhibits at a natural history museum, I can use it. Thank you for making my life better. I am now registered to be a distributor, and will spread the good word about this wonderful product." 
—Craig Yaneki
Takes away sugar cravings: "I'm drawn to eating sugary foods. However, when I drink NingXia Red regularly it takes away my sugar cravings. This is nothing less than a miracle for me." 
—Hope Smith
Reduce stress: "I typically use two ounces of NingXia Red each morning when I wake up, and during high-stress times, I use one to three ounces more during the day. The results have my husband now interested in the Young Living product line, and our patients have even noticed a difference in my energy levels at the office. I also know that the difference has been significant enough that the people around me have taken notice and are now looking at Young Living products with interest themselves." 
—Marilynn Alvarez
Why do all these testimonials have a similar trait?
They all point to overcoming fatigue, stress and low immune system which lead to sickness. The food we consume and the lack of proper nutrients are known to cause the negative effects on our body.
How can you benefit from Ningxia Red?
• More energy without stimulants
• Greater immunity
• Greater stamina all day long
• Higher level of health and well-being
The main ingredient in Ningxia Red is Lycium barbarum, also known as wolfberry. The Chinese in Ningxia Province, Northwest China has been known to live for over 100 because of the consumption of wolfberry.
Are you looking for a gift of health this holiday season? Instead of bringing a bottle of wine, bring a bottle of NingXia Red to your Holiday Gatherings. It taste great and will be a great hit! For more information about Ningxia Red as a nutritional supplement, a means for you to make some money during this holiday season or a way to earn part-time income, please contact us at our contact page.
Note: The above testimonials are from the official Young Living Essential Oils website. More of our customer testimonials in next weeks newsletter.
Got Feedback? Please share your comments below. Your comments help us serve you better.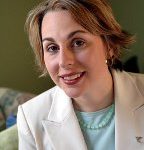 Dr. Mary Starr Carter is known as the Total Wellness Doc. She has been training individuals about Natural Health Solutions for over 13 years. She is trained as a Chiropractor and has studied under the world's foremost leaders in natural medicine. She is a mother and a wife and has created a balanced and total wellness life for herself and thousands of her clients using her simple wholistic approach to health and wellness. Her coaching, classes and ebooks help clients with Fibromyalgia, Hormone and Adrenal issues, Asthma, Diabetes, Weight problems, Thyroid and Chronic pain find resources and solutions to better health.
We publish newsletters and blogposts twice a week for our readers for general education purposes only. We cover topics that are related to achieving and maintaining total wellness which includes our emotional, physical, spiritual and financial health.