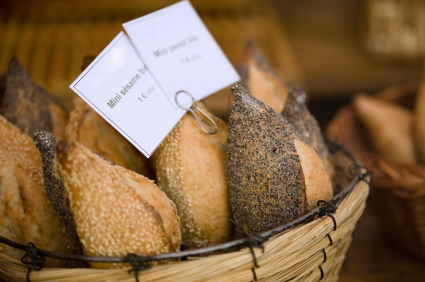 Gluten Intolerance & Pain : Could there be a connection?
By Mari Ann Lisenbe
July 10th, 2002. That's the date I received my diagnosis: "Severe gluten sensitivity, leaky-gut syndrome & candida overgrowth".
How could this be? In my quest to feel better, I'd even become a vegan. I was eating lots of fresh fruits, veggies and healthy, whole grains. I had become regular health-food nut!
Becoming a vegan, I'd lost a ton of weight. But also, I was losing bone mass. And the pain was getting worse.
"OK. Where's the truck?"
That's the question I'd wake up asking every morning.
Surely that's what happened. If I hadn't been hit by a truck, why did I hurt so badly?
Groggy Head.
Draw a very hot bath, and soak at least 30 minutes so I could face the world.
And, the crazy body aches was just one part of it.
I had excruciating bouts with cramping. And constipation. It had even gotten to the point where I was regularly performing soap-suds enemas just to get rid of the bloating.
So, here I was again. Back in another doctor's office on my never ending quest to try to find out why I felt so miserable.
And she tells me I need to get off wheat? AND all those other "healthy" whole grains I'd been filling my body with?
How could it be so simple? I'd spent the last 20 years going to doctors in attempts to find out why I hurt. Gastroenterologists. Neurologists. Orthopedics. Gynecologists. Allergists. Pain management clinics.
How could they have missed something so basic? So simple.
But I was desperate, so I decided to listen to this new doctor's recommendations and eliminate all grains from my diet. Not just wheat, but all grains (including corn).
And, within 3 weeks, I felt as though I'd been given my life back.
I've spent the last 10 years learning about gluten and it's devastating effects on the body.
For one thing, you do not have to have "celiac disease" to experience problems with gluten. I didn't, and that is why the gastroenterologists missed it. They were looking for signs of celiac.
Gluten sensitivity causes inflammation in your body. And, the inflammation does not just manifest in your gut. It can manifest in pain all over your body. In my case, it caused excruciating leg pain, swelling, bloating and carpal tunnel syndrome.
Gluten is also linked to neurological disorders. This is one reason why "brain fog" goes away when you eliminate gluten from your diet.
Now, "gluten free" has become the new buzz-word. In a way this is good because people are becoming aware of problems with gluten.
However, many of the so-called "gluten free" products you see everywhere now, are not really gluten free! They are only "wheat-gluten" free.
And, that is why many people go on a "gluten-free" diet, but don't see all their symptoms go away.
You see, every grain (including rice) contains it's own form of gluten. Even corn. ESPECIALLY corn!
In fact, corn gluten is often one of the biggest offenders, and it is added to many products in the form of "malto-dextrin".
So, even if you're reading labels, you may miss some of the hidden forms of gluten lurking in your foods. You have to learn all the hidden things to look for.
Why is this? Why are people suddenly becoming gluten sensitive when grains have been consumed for thousands of years?
It's quite possibly because of the hybridization of grains. Genetic selection and sometimes actual genetic modification produces grains that are vastly different than they were 200 years ago. Genetic modification of corn has become so prominent that unless the corn you buy specifically says "USDA Certified Organic", you can safely assume that it is GMO corn!
If you experience Fibromyalgia, Lupus, Crones, IBS, Carpal Tunnel, or neurological problems, let me encourage you to try going gluten free for at least 3 weeks.
– No grains (not even rice). This means no flour, or products made from flour, too. Eliminate breads, pastas, rice, corn, corn chips, tortillas, etc. You really can get by with out this things for 3 weeks!
– Read labels. If the product contains malto-dextrin, MSG, monosodium glutamate, "natural flavors", or any obvious form of grain…put it back!
– At the end of 3 weeks, begin adding back 1 grain at a time.
Begin with quinoa since this is usually the least offensive grain. Then, try brown rice, corn, oats…waiting at least 4 days between the time you add a new grain. If you notice any of your old symptoms returning, eliminate that grain.
Being gluten free does not necessarily mean remaining bread free. Many people who are gluten sensitive can tolerate sprouted grains. The most commonly known sprouted grain products are by "Food for Life", the makers of Ezekiel Bread. However, there are many others. Just look for the words "made with sprouted grains".
There are also many truly gluten free recipes for products made with almond meal and or coconut flour. With many of these, you'd never guess that the muffin you're eating doesn't contain even an ounce of grain!
For overall good health, you should continue to be fanatical about reading labels.
This new way of eating may take a little getting used to, but feeling good again is worth the effort. You can do it!
About the Writer: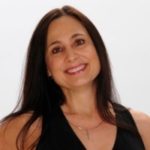 Mari Ann Lisenbe is the creator and CEO of The MARI Method where they teach "Mindful Actions for Radical Improvement!". Her faith-based approach to weight loss is helping people, many who've struggled with weight their whole lives, finally lose weight and keep it off… without feeling deprived. One reason for Mari Ann's success with her clients is her belief that "weight loss begins in your mind". So, she sets out to help clients change the way they think about food and exercise. Married to her childhood sweetheart, musician Steve Lisenbe, they have 2 grown sons and one beautiful daughter-in-law. Mari Ann & Steve are active in their local church and live on a hobby farm near Houston, TX. At 56 years old, Mari Ann is living proof that you can continue living a strong active life when you learn to honor and respect the body God gave you. You can find her at www.marimethod.com. While you are there, grab her free online training called 8 Secrets to Transform Your Body in Record Time.
What Did You Think?
Let Us Know Your Thoughts
Post Your Comments Below
Join us on Tuesday evening for another life changing one hour free coaching. Simple solutions in Wellness Care at 9 pm Eastern Time. Meet you on Tuesday.
We publish newsletters and blogposts twice a week for our readers for general education purposes only. We cover topics that are related to achieving and maintaining total wellness which includes our emotional, physical, spiritual and financial health.