Healthy Halloween Tips
By Dr. Mary Starr Carter
Healthy Halloween Tips:
1) Frame your kids for how much candy they can eat during Halloween and each day afterwards.
2) If you have will power go through the candy and freeze candy bars and treats in small portion size snack bags.
3) Choose lower calorie treats like lollipops. Dum Dums or Organic Lollipops
4) Be the Geek who gives out apples
5) Play-Doh makes a Halloween Trick or Treat size you can give out.
6) Family Video sells Video Rental Cards for a $1 each (great if you get a dozen or so trick or treaters)
7) Make sure you kids have enzymes if they are going to eat all those carbohydrates like Essentialzyme-4 by Young Living
8) Have Young Living's Peppermint oil on hand to rub on belly's that overeat
9) Have your children drink lots of water during treat season
10) THROW IT AWAY…. do you really need all that sugar poison… (of course this is my vote)
Got Feedback? Please share your comments below. Your comments help us serve you better.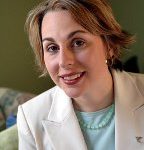 Dr. Mary Starr Carter is known as the Total Wellness Doc. She has been training individuals about Natural Health Solutions for over 13 years. She is trained as a Chiropractor and has studied under the world's foremost leaders in natural medicine. She is a mother and a wife and has created a balanced and total wellness life for herself and thousands of her clients using her simple wholistic approach to health and wellness. Her coaching, classes and ebooks help clients with Fibromyalgia, Hormone and Adrenal issues, Asthma, Diabetes, Weight problems, Thyroid and Chronic pain find resources and solutions to better health.
We publish newsletters and blogposts twice a week for our readers for general education purposes only. We cover topics that are related to achieving and maintaining total wellness which includes our emotional, physical, spiritual and financial health.