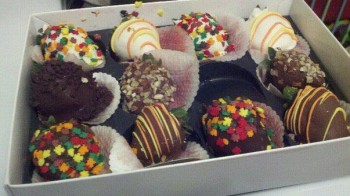 How to Quickly Recover From a Sugar Hangover?
By Dr. Mary Starr Carter

Your heart is racing, your mind is spinning, your stomach hurts and now you are kicking yourself because you ate too much sugar. Candy, cookies, cakes, pies, chocolate whatever it is you ate too much. Now you are starting to feel a slight headache too. Sound familiar? It is called a Sugar Hangover.

A Sugar Hangover can last a few hours to a few days depending on how tolerant your body is to sugar. But unfortunately the effects of all that sugar can last weeks. So here are a few tips to help you reduce or even avoid a Sugar Hangover and help your body deal with all those calories.

1) WATER WATER WATER make sure your body is plenty hydrated before your Sugar Attack and afterwards. This will help your Liver and organs process the sugar easier as well as help flush out some of the inflammation.

2) ENZYMES: for adults or children Enzymes will help take some of the stress off the poor Pancreas and digestive system that has to work on overload when you eat so much sugar.

3) PROTEIN: Be sure to have a healthy snack of Protein with your sugar or before or after. Like a handful of nuts, some Greek yogurt, or even cheese. Make sure the next morning you have a healthy protein shake or high protein breakfast first thing and continue to have a lot of protein for the next few days.

4) Coconut oil: Extra Virgin Coconut oil that is. For the next few days be sure to have a tablespoon or more of Coconut oil each day. Coconut oil and the healthy fats not only help your pancreas but it can hinder bad fungus and bacteria that can grow in your belly when you eat sugar.

5) Take an Alkalizer. Too much sugar leads to lots of acid in your system and too much acid equals lots of inflammation. High inflammation can cause a person to have pain and stiffness, sleep poorly, increase allergies, and the list goes on. I recommend Alkalime by Young living. Take this in water before your sugar attack afterwards and before you go to bed. In fact anyone who drinks wine or alcohol at night really should have an Alkalime drink before bed to fight the inflammation that alcohol causes.
Now remember if you help your Sugar Hangover do 1-2 of the suggestions above. But if you want to really stop a Sugar Hangover than I recommend you do all of these as well as limit the episodes of Sugar Attacks. Constant Sugar Abuse (high doses of sugar) is a form of torture on your body it can lead to many awful conditions like Diabetes.

We are not going to be perfect but we can help support our body when we fall of the Healthy Eating Wagon.
Got Feedback? Please share your comments below. Your comments help us serve you better.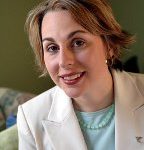 Dr. Mary Starr Carter is known as the Total Wellness Doc. She has been training individuals about Natural Health Solutions for over 13 years. She is trained as a Chiropractor and has studied under the world's foremost leaders in natural medicine. She is a mother and a wife and has created a balanced and total wellness life for herself and thousands of her clients using her simple wholistic approach to health and wellness. Her coaching, classes and ebooks help clients with Fibromyalgia, Hormone and Adrenal issues, Asthma, Diabetes, Weight problems, Thyroid and Chronic pain find resources and solutions to better health.
We publish newsletters and blogposts twice a week for our readers for general education purposes only. We cover topics that are related to achieving and maintaining total wellness which includes our emotional, physical, spiritual and financial health.