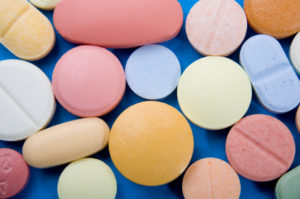 Hospital Doctor Recognizes that Lifestyle Causes the Majority of Sick Patients
By Dr. Mary Starr Carter

Diabetes affects 25.8 million people and 8.3% of the U.S. population. According to CDC at least 7 million are undiagnosed. Out of these numbers, 215,000 are below age 20 and in 2010 alone, there were 1.9 million newly diagnosed patients.

That is a piece of staggering news and most of the issues started because of lifestyle…
Added to the above news, CDC reported it contributed to $116 billion in direct medical costs and $58 billion of indirect medical costs (due to disability, work loss or premature mortality). Diabetes will also lead to kidney failure, heart disease, hypertension, stroke and some cases blindness and amputating limbs.

People with diabetes have higher medical bills compared to non-diabetes people with the cost of doctor's visits, hospital stays (for some) and insulin and oral medication.

That is just one example of health problems and huge medical bills that Americans are facing that is related to our lifestyle…the food we eat, the lack of exercise and the lack of education of nutrition.
Childhood obesity has tripled in the last 30 years. The CDC defined being overweight and obesity as:
Overweight is defined as having excess body weight for a particular height from fat, muscle, bone, water, or a combination of these factors. Obesity is defined as having excess body fat.

We can make a change as a family and as a community if we are willing to learn and implement:
Healthier diet
Physical activities
Nutritional supplements
Education/coaching on healthy diets and total wellness
Willingness to make a change, doing it and having the encouragement and support to continue through for long term health and wellness
Below is a video of my short conversation with Dr. Marc Walker, a hospital doctor who sees patients in the hospital, where 80% of the cases are lifestyle related diseases. He said we should take pro-active steps to prevent diseases by nutritional supplementation and exercise.
As your Total Wellness Doc, I would like to come alongside and help you reach your total wellness and take steps to a healthier lifestyle.

Got feedback? Please share your comments below. Your comments help us serve you better.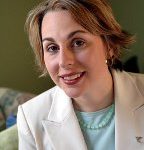 Dr. Mary Starr Carter is known as the Total Wellness Doc. She has been training individuals about Natural Health Solutions for over 13 years. She is trained as a Chiropractor and has studied under the world's foremost leaders in natural medicine. She is a mother and a wife and has created a balanced and total wellness life for herself and thousands of her clients using her simple wholistic approach to health and wellness. Her coaching, classes and ebooks help clients with Fibromyalgia, Hormone and Adrenal issues, Asthma, Diabetes, Weight problems, Thyroid and Chronic pain find resources and solutions to better health.
We publish newsletters and blogposts twice a week for our readers for general education purposes only. We cover topics that are related to achieving and maintaining total wellness which includes our emotional, physical, spiritual and financial health.