I know I have been sharing a lot about the classes I am currently a part of called Solutions for an Abundant Life. But I wanted to share with you a little bit about the Journey God is taking me on in this class.  
Can You Have Strength in Weakness?
The latest concept God is making me see is through weakness we are made strong.  Does that make any sense to you? Listen as I share my powerful AHA moment in the video below.  It think it will bless you like it did my friend Ashley. 
I have a couple of coaches in my life right now and it's hard and awesome at the same time.
What about you, what are you doing to strengthen yourself?
God Bless you friend;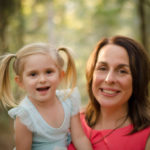 Mary Starr Carter