I am writing this blog post not as an expert today, but as one who has taken the journey of marriage for ten years and lives to tell about the struggles and successes of my marriage and business. If you are struggling or successful in both your marriage and business, read on. You may find some golden nuggets along the way to have an even better marriage and business.
Jay and I have been married for 10 years and we got to celebrate with a little getaway to Niagara Falls this past weekend.  Our marriage like many has not been easy but with the help of business, personal development and relationship mentors, we like each other more and more and fall deeper in love each day.
As one who has been trained in the medical field, vital signs are important in looking at a patient's health chart.  Assessing body temperature, acidity, heart rate, blood pressure and cholesterol level can tell a lot about a person's health.
Likewise, our marriage and business have vital signs that show its state of health. Is it thriving or dying?
Dr. Lavonne Atnip is a psychologist, marriage counselor and Biblical Mentor to me. She and her husband Dr. Jack have helped thousands of people in the last 38 years in pre-marital counseling, marital improvement, divorce recovery, spiritual warfare and Bible Studies. I have benefited immensely from her mentorship. You can find out more about one of my calls with her at the Break Free Teleclass with Dr. Lavonne.
What I've learned, I'm going to share with you through the simple fruits of the spirit strategy. The fruits of the spirit are love, joy, peace, patience, kindness, goodness, faithfulness, gentleness and self-control. While the opposite of these are sexual immorality, impurity and hatred, discord, jealousy, fits of rage, selfish ambition, dissensions, factions, envy, drunkenness, gluttony ad the like.
Marriage and business are almost the same when you think about ways to make them work. We need consistency, persistency, commitment, respect, dedication, time, nurturing and knowing when to set aside time to getaway from it all just to relax and spend time not working but relaxing. The fruit of the spirit applies to both entities as well.
Here is a closer look at 5 vital signs (I am writing from a perspective of a wife):
Self Control
Proverbs said, better to live in a desert than with a quarrelsome and nagging wife. Reference to a nagging wife comes out quite often in the book of Proverbs. Again in another verse it says, better to live on a corner of the roof than share a house with a quarrelsome wife.
Seems weird that I would put self-control in under nagging. But I learned this the hard way. (and still am learning this) If you find yourself nagging away at home, that could be a warning sign.
What is it that is bothering you? Is it stress, dissatisfaction, hurt, lack of self-love, judgment or unforgiveness?
Some of us wives do have the tendency to mention a certain subject over and over again without much self-control. Self-control is one of the fruits of the spirit.
Selfish Ambition
One profound quote written by Albert Einstein about man and woman:
"Men marry women with the hope they will never change. Women marry men with the hope they will change. Invariably they are both disappointed."
Are you trying to change your spouse?  Could it be insecurity, immaturity or self-hate that is making us look at them instead of ourselves? "If only you will do this!" Or "if only he would spend more time with me"!  What would happen if we practice kindness, gentleness and acceptance?  Maybe they would want to spend more time with us.
Let's take a moment to think about this statement by Einstein.
Responsibility
Do we justify, rationalize or deny just getting away from facing the truth? Sometimes blaming and always trying to find a scapegoat may cause tension in a marriage. Facing the truth about our fears, insecurity and lack of acceptance may trigger conflict.
I remember the last tense moment we had.  I said to my husband, "you seem really irritable and short tempered today what's going on with you?" He laughed and said "ME short tempered?" Then I thought about how short tempered I had been with him the entire morning.
Taking full responsibility of our own actions demand facing the truth and forgiving. LOTS OF IT! Anger may arise due to dissatisfaction or thinking more of our own needs than our spouse. Anger will fuel tension and insecurity and before we know it, we will become highly skilled in hiding our fears and insecurity and taking responsibility of our actions will be the last thing in our minds.
Can you imagine thinking "whatever it takes, I'm going to take full responsibility of my actions and make this thing work!"
Too many people just give up on their marriage or let it go dead.  You know, the type of couples who are more like roommates then husband and wife. The passion and love is gone and the words they use with each other are less than flattering.
Do we dare to be vulnerable and admit our weakness or fears? Only when we take full responsibility of playing our part could we be free to be ourselves and accept our spouse as there are. This requires personal development and increasing our sense of personal love and security. (I am still working on this one.)
Time and Change
It takes time for a plant to bear its fruit and there are seasons involved in planting and harvesting. Marriage goes through seasons too. Season of conceiving babies, raising babies and many more. But whatever season a plant may be in, it never changes the type of fruits it will bear. We can't make excuses that we are raising kids, or building a business, or have a lot of stress and put our marriage on the back burner.  Make time for each other. Make time to get away.
Two of the best marriages I know include my grandparents and my aunt and uncle.  What has been foundational for both of these couples in every season of life?  A weekly date night and time away with each other.  No matter how exhausted they were, they made time for their marriage.
Our Core
The core of our being and character does not change through time. What might have attracted us to our spouse in the first place is still there. If we take time to evaluate that character that we first fell in love with, we may find appreciation and gratitude in our spouse.
For some it may be their confidence, patience, and commitment, beliefs or interests.  Or he thinks you are beautiful no matter what you look like.  Hold on to something and appreciate that one thing.
There is no perfect marriage or business. Both take commitment, work and belief. Focus on the Family said
Marriage is often about fighting the battle between your ears. Successful couples have learned to resist holding grudges, bringing up the past and remembering that they married an imperfect person – and so did their spouse.
Do you have any special secrets to share about your marriage success or business strategies? Let us know by leaving a comment below.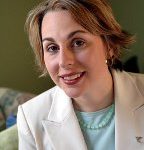 Disclaimer: This information is not meant to diagnose, prescribe, treat or cure any illness or disease. It's strictly for informational, educational, or entertainment purposes ONLY. The products I talk about are not meant to diagnose, prescribe, treat or cure any illness or disease. Any information I give you about them is for informational or entertainment purposes only. They have not been evaluated or approved by the FDA. Please seek the qualified health professional of your choice when making health decisions for yourself, your family and your pets.