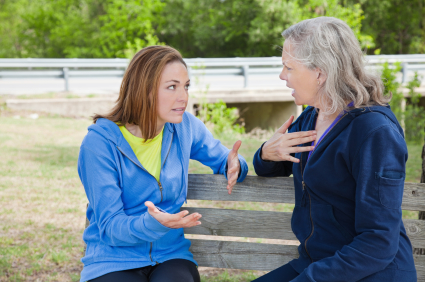 Are you a Door Mat?
Saying NO, Setting Boundaries, and Expressing your True Feelings

Dr. Mary Starr Carter

I pointed to the door mat and said to my client Karen " you are not a door mat". See for the past several years many people had been taking advantage of her. She was a retired with a huge heart for people and animals and it seemed like her family, friends and service organizations she belonged to were constantly calling to get her to do things.
For years she obliged and spent hundreds of hours and thousands of dollars caring for the needs of others. She was at her breaking point. Her blood pressure was 220/100 and the doctor wanted to hospitalize her.
She was very scared and VERY STRESSED. Kari had put everyone's needs before her own until she literally was ready to explode. The physical is directly related to your emotional health. If you have poor emotional health and balance you will see physical deterioration. For some it can lead to early death.
Peggy was on that same track. Almost ready to retire she was still always saying yes to whatever or whomever asked for her help. She worked for almost 15 years like a dog from April – October managing and caring for a Seasonal store. She literally worked her fingers to the bone. She would work 10-12 hr days, many 6-7 days a week .
Her hands were now all arthritic. And during her "off" time of the year she was babysitting her granddaughter, filling in at her cousins store, and really never taking any time for herself.

To make it worse she had step children that wanted everything but were never grateful. They were mean, hurtful and offensive at every family gathering. Yet Peggy never said anything. Peggy was almost 60 when she began to really physically and mentally lose it.
All those years of saying YES of biting her tongue when people hurt her were building up. One day her step child said an ungrateful statement and something inside of Peggy exploded. All that anger just came to the surface and she ran over slapped the girl across the face and ripped out part of her hair. THIS WAS NOT PEGGY. Peggy was a quiet peaceful person, but all those years of not expressing her feelings of hurt and anger came out at once.

Peggy was mortified that she was even capable of that kind of behavior. She sought counseling and learned why that happened and developed techniques of Saying NO , Expressing herself and setting Boundaries that not only will avoid it ever happening again but brought a great deal of joy to her heart. Surprisingly she is a much happier, healthier, has released 30lbs without even changing her eating or exercise.

In both Kari and Peggy's case they were physically and emotionally deteriorating because they did not CARE for themselves enough to SAY NO, express their feelings, and stop the bad behavior towards them.

Saying NO – Setting Boundaries:

For some us we are innately wired to want people to like us. Somewhere in that programming we think that doing things for others will cause them to like us. Even as adults when this knowledge no longer makes sense we are wired subconsciously to do this. We give things away, we may even overlook our own self care to care for others.
Saying No to others is about Saying YES to yourself. It's about loving yourself and your physical and emotional health enough to make a change for the better. Saying NO is hard at first but it is crucial to your health.
Whether it is to your mom, sister, brother, principal, or church saying no is important. Sometimes you may have to say no to everything for a period of time to re-group, retreat, and regain your own health and the health of your family.
Many individuals don't realize that saying YES to everyone may mean you are saying NO to your family or spouse or worse yourself.
Make sure you have prioritized what and whom is most important in your life and then base your decisions of how often and whom you say yes to on that.

Expressing your Feelings :
It is not my forte to teach you how to express your feelings because I still am not good at it. Of course you will find me crying at every sad story because I do have deep compassion but to share my own feelings that is difficult.
But I have learned a lot from Dr. Lavonne Atnip an incredible psychologist and marriage counselor. We can end up with all sorts of dysfunction for our childhood and adolescents even if you had great parents. Some people at an early age were chastised for showing emotion so now to them expressing how they feel will only lead to pain in their minds.
Others when they were young would express themselves and were told that they were stupid. All these things can lead to adults not expressing their true feelings or expressing them inappropriately, including Low Self Esteem.
I am not qualified to tell you how to break these habits but I do have some great resources:
Dr. Lavonne Atnip offers phone consultation to people all over the US.
The book Boundaries by Dr. Henry Cloud and Dr. Robert Townsend.
Healing for Damaged Emotions David Seamans and Beth Funk

We have to understand that more STRESS can be caused by not saying NO, not setting boundaries with people or environments in our life, or not expressing our true feelings. Stress can lead to your physical demise….. REALLY.
Right now you may feel it could be more stressful to SAY NO, SET BOUNDARIES, or EXPRESS YOURSELF. That may be true for a short period of time, but if you want to work through that you can have a much more REWARDING and FUFILLING LIFE and most of all experience TOTAL WELLNESS.
Join us this Coming Total Wellness Tuesday when we teach you
11/22/11 How to eat what you want during the holidays and not get sick or gain weight?
Listen Live or via the web:
Phone Number: (203) 347-3041
Pin Code: 700454#
HYPERLINK "http://InstantTeleseminar.com/?eventID=24332394"http://InstantTeleseminar.com/?eventID=24332394
Got Feedback? Please share your comments below. Your comments help us serve you better.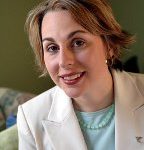 Dr. Mary Starr Carter is known as the Total Wellness Doc. She has been training individuals about Natural Health Solutions for over 13 years. She is trained as a Chiropractor and has studied under the world's foremost leaders in natural medicine. She is a mother and a wife and has created a balanced and total wellness life for herself and thousands of her clients using her simple wholistic approach to health and wellness. Her coaching, classes and ebooks help clients with Fibromyalgia, Hormone and Adrenal issues, Asthma, Diabetes, Weight problems, Thyroid and Chronic pain find resources and solutions to better health.
We publish newsletters and blogposts twice a week for our readers for general education purposes only. We cover topics that are related to achieving and maintaining total wellness which includes our emotional, physical, spiritual and financial health.