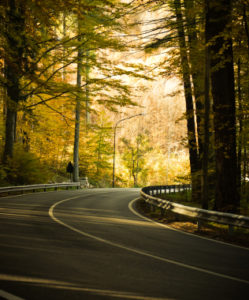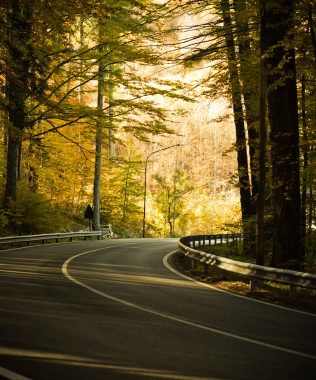 The Road to Wellness: Dealing with STRESS
Lessons learned from the STRESSED OUT and the STRESSLESS
By Dr. Mary Starr Carter

Terry came up to me with a sad smile. "How have you been?" "Good I said, How about you" "I am dying he says…. Why are you stressed out? I've got all these projects and deadlines and I am not going to make my Saturday deadline.

It keeps me up at night. I tell you just give me a gun I want to shoot myself…. "What I say doesn't tell me that I am a doctor I am legally bound to report those statements I jokingly respond… You know I am kidding. He proceeds to complain that if his clients were sloppy they should have hired someone else. Terry is a perfectionist, everything has to be just so. Now I know, he is joking about wanting to kill himself but the fact is he is STRESSED OUT.
Wil has a full time job, a family, some real estate, and also does some website work for people on the side. He is the type of guy who can't say NO. He has gained 30lbs over the past two years and he has been on and off sick every other month with a cold, sinus infection or lung congestion for the past 6 months . His body is trying to tell him something.
Sarah is super talented. She speaks all across the United States with hundreds and even thousands of people in her audiences. She helps so many, but is driven to travel a minimum of once a month for 3-4 days at a time. Her body is deteriorating even though she takes lots of supplements. She doesn't believe in rest. Even when she is home she is working and going all the time. She just won't quit.
All three of these individuals are STRESSED OUT.
HERE IS WHAT I SEE IN STRESSED OUT PEOPLE

1) The are always striving to be perfect, do better, good is never good enough
2) They over promise to people please
3) They can't say NO to anything.
The greatest thing my mentor taught me is "just because you can doesn't mean you should"
4) They are STRIVING all the time.
The word Strife or Striving means "lack of agreement", "state of conflict" or "war". The Bible is very clear about the downfalls of Strife.
5) They are money driven and no matter how much they get or have saved it's not enough.
Money and having it is not bad, it's when we have our own personal issues with money like the LOVE OF IT. Mathew 6:24 is a good statement to read out of the Bible about the love of money.
But the fact is WE ALL HAVE STRESS, but why is it some people like our three friends end up with heart disease and a variety of health problems and others can handle mountains of stress with out ever getting ILL physically or emotionally.
I believe it has a lot of how they deal with it. Here are some observations I have made of those who LIVE in AMAZING HEALTH with MOUNTAINS OF STRESSFUL things in their lives. I call these individuals the STRESSLESS. There stressors vary from huge Multi-million dollar businesses, to caring for a disabled child or ill parents.
Here are my observations of how they deal with STRESS:

1) Acceptance: "It is ….what it is" They accept the situation they are in unconditionally.
2) Live in the moment: They don't look back at things they could have done better a year ago or even yesterday. They live in the NOW.
3) Positive, Positive, and Positive: Even if their house just burned down their words, thoughts, and actions stay attached to a positive rope. The words that come out of their mouths are NEVER Negative.
We all have heard the phrase the Power of the tongue. Dr. Lavonne Atnip a Psychologist and Christian Marriage Counselor teaches in depth about this. She says even saying the words, "I am tired" causes the mind to respond and create tiredness in the body. Our poor friend Terry doesn't realize with every word and complaint he utters especially like "I want to die" although his logical mind knows differently he is creating a physiological response in his body that is NOT GOOD.
4) They have a basic mentality that they were put on this earth to serve. It can be a small or big capacity but the mentality and fullness of their life after you meet them all seems the same. A mom who cares for her autistic son or a Pastor who leads thousands to Christ a year.
5) They let go of their burdens and Let God deal with it. Most of these individuals have a deep connection to GOD. They live this Bible Verse,
"Come to me, all you who are weary and burdened, and I will give you rest. Take my yoke upon you and learn from me, for I am gentle and humble in heart, and you will find rest for your souls. For my yoke is easy and my burden is light." Matthew 11:28-30
None of us can wake up tomorrow and change into people like these Healthy Happy Stressless individuals, but we can wake up tomorrow and work on ONE thing. Maybe we can stop using the phrase, "I am dying" or "this is killing me" the next time we are at the gym or doing something hard.
Pick one thing that you can do tomorrow to start on the road to a STRESSLESS LIFE. Write it in the Comment Section and we will all support each other on the road to health.
Got Feedback? Please share your comments below. Your comments help us serve you better.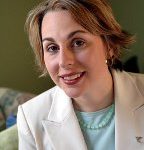 Dr. Mary Starr Carter is known as the Total Wellness Doc. She has been training individuals about Natural Health Solutions for over 13 years. She is trained as a Chiropractor and has studied under the world's foremost leaders in natural medicine. She is a mother and a wife and has created a balanced and total wellness life for herself and thousands of her clients using her simple wholistic approach to health and wellness. Her coaching, classes and ebooks help clients with Fibromyalgia, Hormone and Adrenal issues, Asthma, Diabetes, Weight problems, Thyroid and Chronic pain find resources and solutions to better health.
We publish newsletters and blogposts twice a week for our readers for general education purposes only. We cover topics that are related to achieving and maintaining total wellness which includes our emotional, physical, spiritual and financial health.