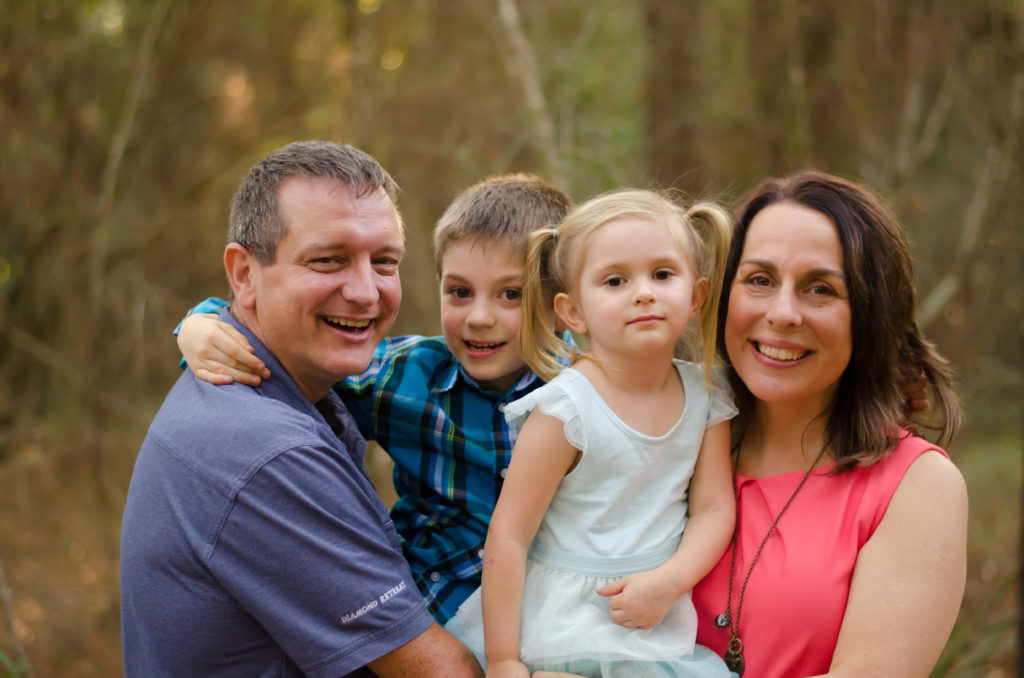 Do you have kids? Are they older out of the house, teenagers or still little ? My kids just turned 4 and 7 and they are incredible. I am sure every mom says that about their kids. Don't get me wrong they still can be mean, hurtful, rude, and annoying but for the most part my days with them are joyous. I am told that I need to enjoy this time in their lives and every time I hear that I am grateful…. I mean really grateful that I get to spend quality time with them everyday.
I am going to be honest here. Two years ago I was more in love with my business then my kids. I thought, dreamed about and spent more physical and emotional time with my business then my kids. Even when I was with them my mind was on something or someone else in my business. But thank you GOD I had a Wake up Call and this past summer God called me out to do the Hard Things which included being a Fully Present Momma. So I followed directions cut my work hours, let go of our 30 hours a week babysitter/home-helper, and WOW it has been some of the most rewarding times of my life even with the struggles and weekly tears.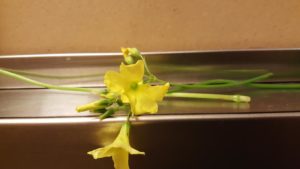 I love love love my kids on a much deeper level than before. I am growing to understand better, and as my mother in law says they are really flourishing with all my Mommy attention, love, discipline, and direction. At the same time I am also recognizing my need to protect these little budding flowers.
Protecting their Souls
Recently I stayed in a big city on the 10th floor of a large hotel near the airport. It was a nice hotel but one thing really bugged me. As I would get off the elevator this big window overlooked the city and their strategically placed for me to see was a huge sign with beautiful teenage looking woman with lots of makeup on. It was an ad for a Gentlemen's Club.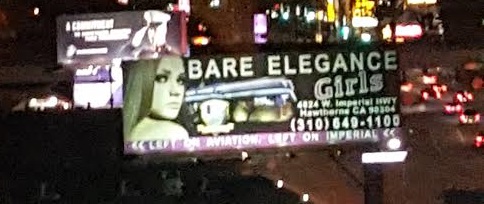 Really? Really there it was bold as day in this beautiful hotel so close to the airport with hundreds of travelers everyday I know it was strategically placed there. I got a little upset in my spirit. Then I was in another part of the hotel coming up the stairs and their was another add…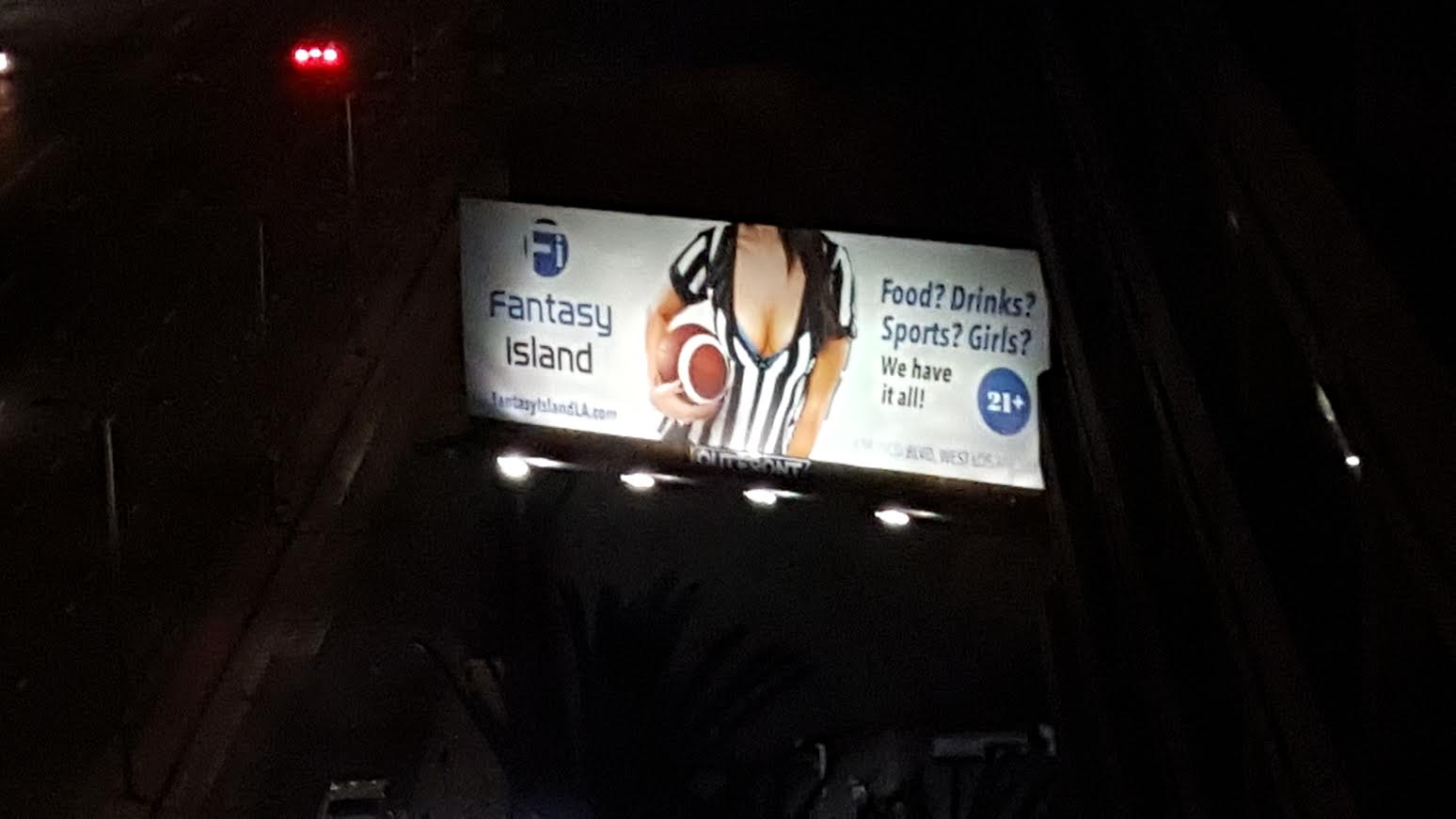 Really? Talk about target marketing. But these signs and establishments are in every city and using sex to sell has been with us for a long long time.
When I was teenager I had this great opportunity to attend something called Teen Institute a retreat for high schoolers in Peer Leading roles. One particular presentation has stuck with me for 20 plus years. The presentation WOKE UP a bunch of us teenagers to how advertising all around us was using SEX to sell in some way. HOLY CRAP!!! I couldn't believe it. WOW.. It's not just Gentleman's clubs it's everything from food and drugs to cars and fragrance. It is so prevalent most of us are immune to it. Don't take my experiences or opinions as fact do your own research.
Every parent wants to protect their children from the perils of pornography but do we understand where it really begins? I think it actually begins in their early life with simple billboards, TV shows, revealing magazines in the grocery store line, and catalogs in our home. I think we as adults have become so desensitized to most things SEXUAL all around us we don't pay attention to these little gateway sexual teasers all around us. And I do believe that is a strategy too. More than a decade ago Forbes magazine said the Porn industry was worth 3.9 BILLION dollars between all the different forms of it. HOLY COW… There has to be a lot of strategy and unseen marketing to get that kind of Cash out of our Pockets… And let's not be judgmental of others and think it doesn't effect your family because I guarantee someone around you is being affected, tested, or tormented.
So what is my point here? My point is we have sons and daughters who we want to succeed in life. We don't want to see them fall into this type of addiction and yes porn is an addiction. In Brain studies it is more addictive than cocaine. We want happy healthy marriages and lives for them. So we need to wake up to the pitfalls around us that we are asleep to.
Let's WAKE UP
I recently heard this radio program called the Face of Porn may surprise you.
It was eye opening. I suggest you listen too if you have kids young or old. Are you like me? Super serious about protecting your children, grandchildren and future generations. Even if that means extra work for you. If that is you I suggest getting the Grooming the Next Generation for Success Home Study Program and Book
For more than a decade I have watched families raise their children using the programs proven strategies to protect and groom these future generations. People like Brad and Amanda Young who not only healed their dysfunctional marriage but groomed 4 and 6 year old girls into amazing talented teenagers today. I just hope I can do the same now that I have the tools.
Let's stand up against the evil around us. Let's be a LIGHT so Bright that Darkness can't penetrate. Let's get the skills to Shine Bright, Protect, and Groom our Children for success. Don't wait. Do it now.
Get Grooming the Next Generation TODAY
God Bless you and your Family. I will be praying and warring for your you all on this subject. I love you and want to see you succeed.
~M