This past weekend I completed my 1st round of Liver Gallballder cleansing and passed more than 200 gallstones.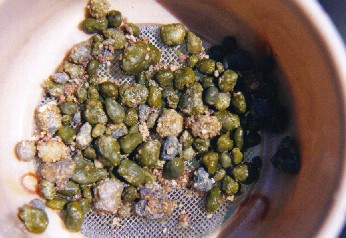 This is not my stones… but it's the closest picture of my results I could find. (picture from Natural Cure Alternatives) I didn't feel like dealing with poop this time. Although my kids did get a good visual science lesson Monday… "Gallstones are Poop Stones from eating bad food" my son says.
Now this is about the 7th time I have done this cleanse over the past 3 years. Each time is unique and different and I will share why in a second. Here is a picture of the biggest stone I got out after my 2nd cleanse… Crazy right that this was inside me. That is a quarter next to it. This stone was much harder than the normal cholesterol pea size puddy like stones. Most of the stones are puddy like and made of cholestrol. But this guy had to been in my body a while.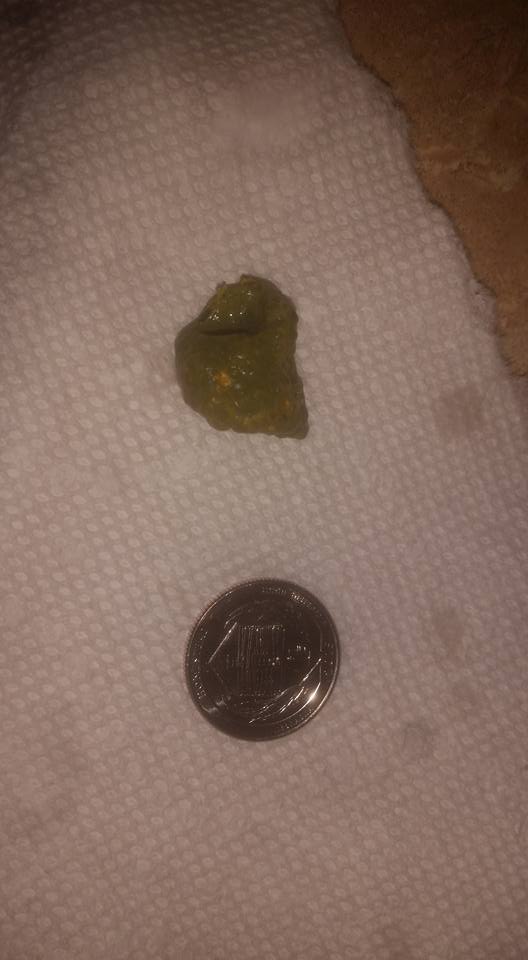 Now the first thing you are probably thinking is isn't that dangerous. Well remember I am not having a gallbladder issue nor have any gallbladder dysfunction or disease so this is simply support my organs and systems. And I suggest if you are thinking about doing something like this that you do more than pull a recipe off of a website , but do your research and the first place you can start is with this book:

The Liver and Gallbladder Miracle Cleanse: An All-Natural, At-Home Flush to Purify and Rejuvenate Your Body by Andreas Moritz
If you read this book thoroughly you will be able to do the cleanse, safely, effectively, and with the least side effects. Yes there can be some side effects if you don't follow directions. Like feeling like poop during or on cleanse day.
FACTS TO GET BEFORE GETTING STARTED:
YOU MUST CLEAN THE COLON FIRST: The Colon is the Hub of Health if it is not moving properly and cleaned out enough then the toxins and gallstones can't be eliminated properly. All of us should be constantly working on taking care of our colon but the book tells you how to prepare for the cleanse. Think "smooth move:" This is also a big mistake others make when just doing a Liver Cleanse with apple juice and olive oil off the internet.
The Liver is producing stones. Don't think just because you don't have a gall bladder that you are off the hook. If you haven't changed your eating and eat junk food even some of the time, animal meat regularly, and or caffeine my guess is you got these guys too. See the Gall bladder stores biles and stones but many small stones are in the Liver.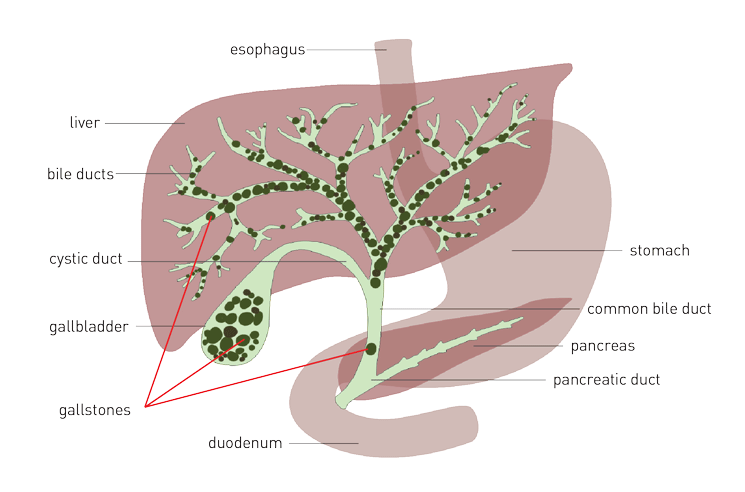 Picture from Just Life Shop
The process must be REPEATED : We would all like to think that there is a miracle LIVER COLON or whatever CLEANSE… But the facts are that most cleansing should be a regular practice and like layers of a onion each time you do a cleanse you will get deeper. The Liver cleanse as described in Moritz book should be done consistently until you no longer get any stones out. And then regular maintenance cleanses. I sadly have not been consistent enough to get to the end of my gallstones. Consistent meaning done every 4-6 weeks.
Tips To Successfully Do The Liver Cleanse
Here are a few tips have have helped myself, my husband and close friends do this successfully:
#1 Prep your food.
Meal plan and prepare your food for the week of clean eating and afterwards. I admit I have never followed the food guidelines to the letter. Meaning I eat some meat and probably a little bit of sugar during the week of clean eating. But I do make sure to get this MIRACLE SOUP in, check out the RECIPE HERE. Having soups and fresh foods available makes a difference in how good you will feel leading up and afterwards.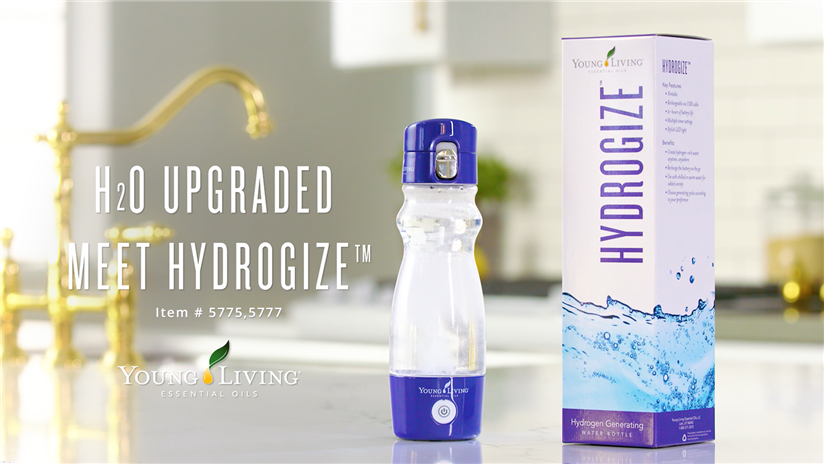 #2 DRINK YOU WATER
Drinking good clean water throughout your clean week and afterwards is key. I really like drinking Hydrogized water from my Young Living Hydrogizer. This cleanse was the best physically meaning I wasn't tired or feeling fatigued the day of the cleanse and I really think it is because I was so hydrated with the alkaline water from Hydrogizer. I did at least 5 glasses the afternoon before my cleanse.
#3 Use big straws
Using big straws has helped me a ton get the salt water down. And you do need to use salt water with this cleanse. I put it toward the back of my throat and it bypasses some of my taste buds. It's still not super pleasant but doable. I will also put a drip of Lemon oil or Peppermint on my tongue afterwards to mask the taste.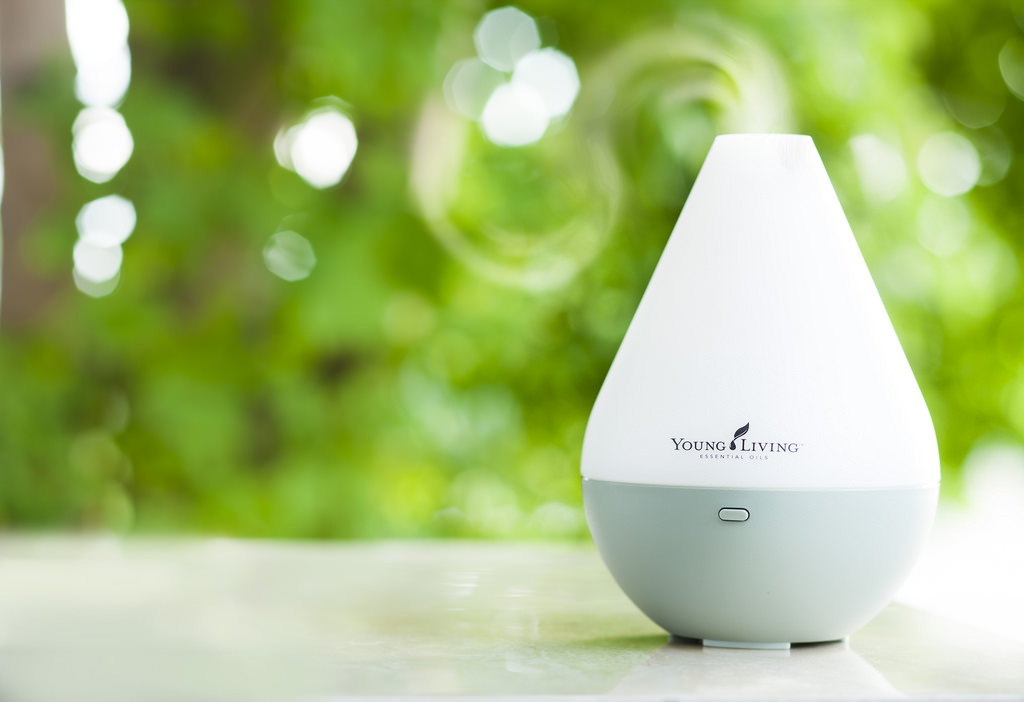 #4 Plan for Rest
Pick when you can take it easy the following day. Meaning prepare the family meals ahead of time, get someone to watch the kids or at least plan for a day of movies and down time. You will need to be near a bathroom for much of the day and some of the afternoon the day after. Get your Diffuser with your favorite relaxing Essential oils set up, Water if you need some. Pillows and blankets. I will do my night of the cleanse on the couch, then I don't bother anyone if I have to get up.
So here is what doing this Cleanse will look like for a week…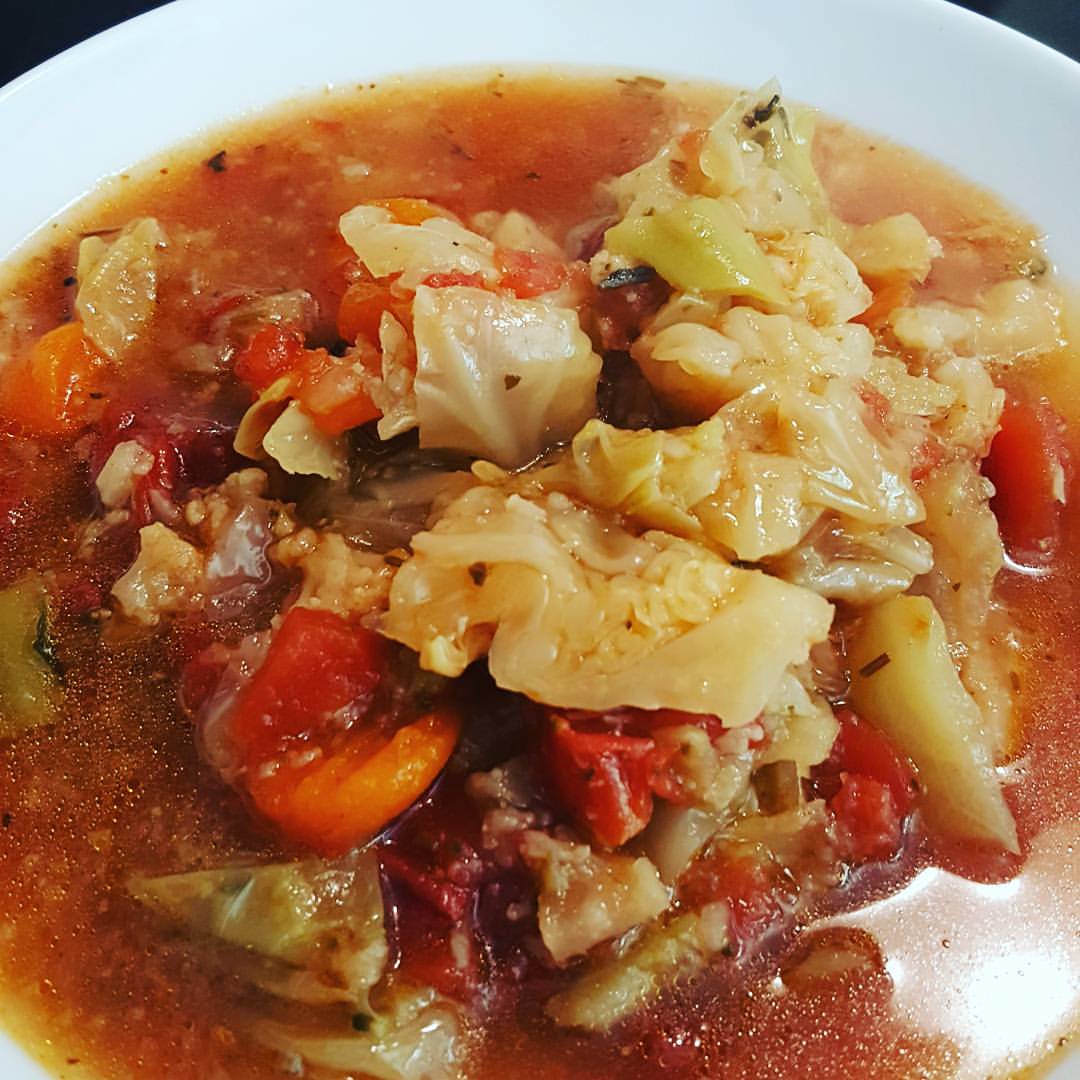 6 Days of Clean Eating
Read the book for more on what clean eating is exactly, drink Apple Juice or Apple Cider Vinegar daily as directed in the book. I suggest using the Apple Cider Vinegar in warm water it works great, won't put a bunch of sugar in your system and is less expensive. All we use is Apple Cider Vinegar now.
Cleanse colon as directed or with other colon cleanse teas beginning of 6 days and I will do again on Day 5 or 6. Be sure you are adding back in electrolytes and minerals like MINERAL ESSENCE and NingXia Red as to not be depleted before the cleanse.
DAY OF CLEANSE: Eat light. I eat oatmeal in the morning. and Basmati Rice or Miracle Soup or both around 1230 or 1pm. Stop eating at 1:30pm
Before 1:30pm I will make sure I get all my Apple Cider Vinegar in for that day. I also will make sure I get my NingXia and Mineral Essence in.
6pm Salt Water Flush ( I may or may not start pooping after this).
8pm Salt Water Flush (Usually after this one I start pooping, a few times I have had to do an enema but because I didn't do the Cleansing like I was suppose to)
9:45 pm Prep my Grapefruit juice and Olive oil Drink. Set my alarm for 6am
10pm Drink it and LAY DOWN immediately with head elevated in a reclined position where my head is higher than my stomach. Lay there until I fall asleep and don't get up until alarm, until I have to go the bathroom, or drink some water.
6am Drink Salt Water – Sometimes I will get stones out after this.
8 am Drink last Salt Water: I do get stones out after this one. I will release stones and liquid waterish stools until noon or even into the afternoon. I have even passed stones the following day. But the urge to poop every 15-30 minutes goes away around 11 'ish or noon for me.
To learn more about cleansing watch this Live Video I did:
You can read about the rest of the cleanse in The Liver and Gallbladder Miracle Cleanse: An All-Natural, At-Home Flush to Purify and Rejuvenate Your Body by Andreas Moritz

If you are serious about getting your energy back, libido, clear skin, endurance, happy joints, and improved health. Then your next step is to get the book, read the book, and set your date for your first cleanse.
I love you, believe in you, and really it isn't as bad as people make it sound. And really if you refuse or can not do it there are alternatives to this $10 cleanse. You can get quality products for about $600-1000 that will support the liver and gallbladder and help fight against negative effects of harmful toxins.
If you are interest let me know via email at info[at]starrhealth.com
For your Total Wellness;
Mary Starr Carter