Watching the 2012 Olympics is amazing and inspiring. These athletes really embody the word EXCELLENCE. But they also set an example of what every human being is capable of…maybe not in athletics but in LIFE. Here are 5 things I keep seeing in these Olympic athletes that we can take in to improve our own lives.
I don't think any Olympic athlete just got there by accident. Most have had a Dream to be an Olympic athlete since they were a young child. They had that dream and set goals. They also knew that to be an Olympic athlete, they would have to accomplish a lot of smaller goals first.
1) Dreams & Goals:
Do you have a dream? Is there something you want for yourself, family or career? Maybe it is to be a best-selling author, or maybe it's to be a great speaker or trainer. Maybe you want to have an Equestrian rehab center or be an Opera Singer.
Your dreams are those burning desires inside of you and in my opinion, what God has made you for. BUT dreams will remain dreams without goals. A goal is a more specific AIM, direction, and focus. It guides you and if broken down into smaller goals, it helps you work step by step towards accomplishing your dreams.
But goals are just goals without a specific plan and action to achieve them. Actions towards your goals are your investment to achieve them.
2) Investment:
These Olympic athletes have made huge investments in their goal. They have invested their Time, Energy and Money. They practice many hours a day, which requires huge levels of energy from their bodies. And all that training is not free. Some families invest in moving to a different city or state to train in some of the best facilities in the world.
Whatever goal we want to achieve we must also invest our time, energy and money. Depending on your goal, you will have to spend your energy, time and money to learn new skills, develop techniques, change your old habits to new ones, change your mindset and the list goes on. Without an investment of all 3 TIME, ENERGY and MONEY, dreams rarely come true.
Feel free to argue with me here but I have yet to see a person who has not invested in themselves this way and still gotten their dream.
3) Willingness to be Different:
I wasn't even a teenager yet but I was on my way to being a very accomplished pianist. Ranked in the top 12 for my age group throughout Central NY as a kid, I definitely was different than most of my friends. I would practice sometimes 3 hours a day. I didn't get to play sports or do as many school activities as everyone else because my life was piano.
The same is true (on a much grander scale) for many of the young people at the Olympics. They have sacrificed many things for their dream. Most have made that personal commitment to not only eat and live healthy but not to do certain normal things kids their ages do. It might include dating, going to a regular school, or watching hours of television.
What are you willing to sacrifice or do differently to accomplish your goal?
As for my piano dream well, right around 13 years old I realized I wanted to be a normal kid and that piano was more of my parents' dream for me than my own.
4) Coaching & Consistency:
There isn't one Olympic athlete in the 2012 London Olympic Games that doesn't have a coach or several coaches. In fact, in their career they have usually worked with a coach up to a certain level in their performance and then may have moved on to find a different coach that could help them go even further.
This could be true in your own goals. You may work with an initial coach who helps you set your mindset straight, then you might also have a strategic marketing and business development coach. See what I mean?
But the top Olympic athletes are CONSISTENTLY training with their coaches year after year. It's not a one- time thing and then they are done. You can work with coaches through books, online resources, and coaching programs. Don't let your budget stop you from learning. You can start to learn and grow from using resources at your public library.
Envision Yourself as the Best
"I always believe I can beat the best, achieve the best. I always see myself in the top." -Serena Williams, Tennis Player
5) Faith & Belief
Serena Williams has it and this is what led to her amazing successful career. Believing that you can do something and having the FAITH are driving forces in success. When I work with my business team members, if they don't have BELIEF in their product or the business that they are doing, they usually will struggle a whole lot and get very little results. You must BELIEVE. What is that saying? BELIEVE IT, SEE IT, ACHIEVE IT, well I think those words say it all.
Having trouble believing in your dreams or yourself? Here's a little tip: With God all things are possible so and He can accomplish all things. So the next time you are having doubt in your dreams, take out your beautiful Believe Essential Oil (a combination of Frankincense, Rosewood, and Idaho Balsam Fir), take a few drops in the palm of your hand, rub your hands together and inhale. Then rub it on your shoulders and chest and maybe even your feet. This will help you relax and encourage your mind to believe.
Now add a prayer asking the God of the Universe who can do all things to help supernaturally impart UNSHAKABLE FAITH into all parts of you. Repeat whenever you doubt or just daily for the awesomeness of it.
I hope this was helpful. Pop over to my Facebook page and let me know what part of the Olympics you are enjoying.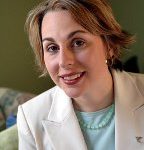 We publish newsletters and blogposts twice a week for our readers for general education purposes only. We cover topics that are related to achieving and maintaining total wellness which includes our emotional, physical, spiritual and financial health.
Photo credit: http://www.olympic.org/