Nutritional imbalances can lead to health problems like cancer, heart disease, obesity, osteoporosis, diabetes and depression. Some of us are taking multivitamins and other sources of nutritional supplements, yet the results do not show when it comes to achieving total wellness and health.
Why is that?
Not all nutritional supplements are created equal. Most store bought nutritional supplements with bargain prices are not going to help. Imagine the price of organic beef is way above $5 a pound but McDonalds can give you a Buy One Get One Free Offer for an Angus Third Pounder for less than $5, grilled, packaged, and served to you. Can you imagine the difference in quality?
According to a report by NBC North Carolina, Americans in 2011 were spending more money on daily vitamins. Over $27 billion a year are spent on nutritional supplements.
Most purchase vitamins hoping to fill in the gap of nutrients from fast food or an unbalanced diet. So if many Americans are popping vitamin pills everyday, are they really getting proper nutrients? Why are people getting sicker and sicker if they are popping vitamins?
To answer that question, we need to know the difference between whole foods and synthetic nutritional supplements.
Whole foods' nutritional supplements:
Whole foods are whole, natural, organic, unrefined, unprocessed and fresh foods. They do not have artificial flavors, colors, sweeteners, and preservatives, hydrogenated fats and are not genetically modified. So it is condensed with nutrients and free of additives.
Whole foods' nutritional supplements have the necessary natural goodness of nature with a combination of enzymes, antioxidants, elements and minerals. They are known to work synergistically with our bodies. Our bodies will take exactly what is needed and the extra will be left as waste. There will be no toxicity from chemicals or too much of some man-made product that is imitating the natural.
Simply, whole foods are life foods that are easily absorbed and digestible by our bodies.
Synthetic nutritional supplements:
There are practically thousands of brands with fancy names and packaging, of all colors, sizes, shapes and price range in your grocery store aisles, huge supermarkets and some health food stores. Synthetic as the word implies are copies, unnatural and manmade nutritional supplements.
Studies show that synthetic beta carotene increases the risk of cancer instead of helping to reduce cancer. Synthetic nutritional supplements are difficult for our bodies to digest and absorb. Too much of the chemicals may bring toxicity to our bodies.
I remember seeing this for the first time in Chiropractic school when we would take X-rays of a patient's spine and we could see undissolved vitamins and calcium minerals in the stomach. We would ask them what kind of vitamins they took and sure enough it was a brand name store bought one.
Just like processed foods, which are dead foods with artificial ingredients and additives added, synthetic vitamins are harmful if we eat them regularly. There is a high possibility that synthetic nutritional supplement brings more harm than good to your body.
According to Organicconsumers.org
There are many negative health and environmental impacts from synthetic ingredients in vitamins and supplements. The human body digests foods found in nature. Most synthetically produced vitamins and supplements are chemical compounds that cannot be found in nature; hence the human body does not recognize these ingredients, which can result in unanticipated reactions.
The body knows the difference between real and fake and it always prefers real.
How do you tell if it is natural or fake? Read the labels and buy from a trusted source. Here is a link to nutriteam.com on how to read the labels.
Our bodies need a whole spectrum of nutrients. A proper diet is essential for good health. Get nutrient-rich whole foods, which includes a variety of fruits and vegetables of all colors available in different seasons. This is along with lean meats, nuts, whole grains and foods rich in nutrients from A to Z.
Take extra care not to expose yourself to too much additives, preservatives, colors, sweeteners and processed foods. Unfortunately most of our foods today are depleted of nutrients. To achieve optimal health, mankind of all ages needs nutritional supplements.
The truth is our body will never produce enough essential nutrients needed for great health. If not enough, we will develop some disorder.
True Source from Young Living is a whole food based multivitamin that uses colorful nutrient-dense superfruits, plants, vegetables, and other quality ingredients to deliver a full spectrum of bioactive vitamins, minerals, antioxidants and phytonutrients.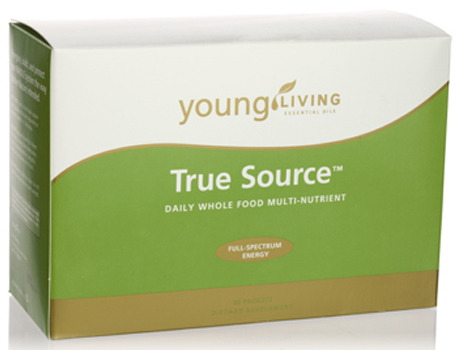 This nutritional supplement helps nourish our eyes, joints, muscles, skin, hair, bones, blood sugar, blood pressure and heart. There are three colored capsules.

The green capsule gets its natural color from barley grass, spirulina and chlorella. The purple in the purple capsule comes from pomegranate, dark grapes and wolfberry. While curcumin (curry) gives the yellow capsule its color. Even the colors are natural.
According to Reference Guide for Essential Oils, the capsules have Vitamin A, C, D, E, K, B1, B2, B3, B6, folic acid, vitamin B12, biotin, pantothenic acid, iodine, magnesium oxide, zinc, selenium, copper, chromium, broccoli, algae, orange, olive leaf extract, NingXia wolfberry, boron amino acid complex and lutein.
True Source can be taken with other nutritional products like Omega Blue, Life 5 and Ningxia Red.
Here is an educational video on True Source and Life 5 from Young Living:
While it is important to have a balanced diet, we need to have a strong foundation of total wellness of the body, mind and soul. These could only be achieved with exercise, continual learning, detoxification, life with boundaries and spiritual nourishment.
When was the last time you took a look at your nutritional supplement? Do you know what is in your supplements? Our goal is to help you find the best for you and your family.
Nutritional supplements are those that will provide the essential nutrients your body needs to stay healthy, safe and effective. They are those that are not packed with sugar, coated with colors or fillers… not to mention the chemical.
Let's make a choice to feed our bodies with whole foods' nutritional supplements.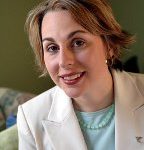 We publish newsletters and blogposts twice a week for our readers for general education purposes only. We cover topics that are related to achieving and maintaining total wellness which includes our emotional, physical, spiritual and financial health.