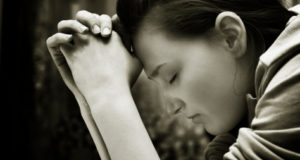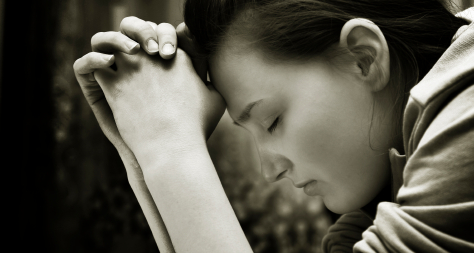 Prayer and Healing: Not Just Biblical but Scientific
By Annette Landers
One of the most talked about studies evaluating the positive benefits of prayers was published in The Southern Medical Journal in 1988. It involved 393 hospitalized patients who were equally divided into two groups: one group served as the control and was treated with traditional medical care alone; the second group received prayer along with traditional medical care. Neither group, nor their doctors, knew who was receiving prayer from third parties.
The group receiving prayer had these remarkable results; they had fewer congestive heart failures (8 vs. 20), fewer of them needed diuretics (5 vs. 15), they experienced fewer cardiac arrests (3 vs. 14), they had fewer episodes of pneumonia (3 vs. 13), fewer of them were prescribed antibiotics (3 vs. 17), and they generally required less medication than the control group, who received no prayer from the volunteer third parties.
In this study neither the sick individuals nor the doctors knew who if they were being prayed. The results don't lie. In our Ministry Mountain Moving Faith Ministry we have actually physically gone and prayed over individuals and seen miraculous changes of medications being reduced, pain subsiding, peace coming to a situation, and deliverance of hardened hearts. But we have also seen these same miracles happen when we have prayed for individuals without them even knowing we were praying.
Yes, prayer is powerful. Maybe you are thinking, well, I said my prayers at church last Sunday for grandma, and she still is in the hospital suffering. I have prayed and asked God to get me out of debt, and He just doesn't answer my prayers, I'm still in debt. I'm a good person and all, but sometimes, when I ask God to help me get out of a bad situation, I find myself in an even worse situation!
But see it isn't just about asking. There is a part we have to take responsibility for. In the Bible it says, "But let him ask in faith, with no doubting, for he who doubts is like a wave of the sea driven and tossed by the wind." Our directions are to ask God, then believe that He is answering our prayer even when we do not see with our physical eyes right away. It's called trust. The opposite is doubt. Our instructions are to not go back and forth, believing one minute, then changing our minds on it the next. When we waver back and forth in our belief, so do our results.
Don't give up in your prayers. ASK, SEEK, KNOCK and BELIEVE. And continue to do this. God's timing is not our timing. Sometimes God is waiting for us to truly believe in Him. Sometimes we have to hit rock bottom to get to that place where we can only rely on him. God longs for us to have a relationship with Him. His desire is that we take ALL of our cares to Him to deal with; our financial stresses, our marriage, kids, relationships, job, business issues, habits and addictions, health issues, fears, emotional train wrecks, e-v-e-r-y-t-h-i-n-g!
This, my friend, is the purpose of prayer. It gives God a way to work in our lives, to help us work through our problems, to heal our bodies, our thinking, and bring us into victorious lives. He desires to change our destructive situation, but first He works on change IN us, to set us free from the junk that keeps us sick, unsuccessful, depressed and angry.
Prayer, it's the avenue of healing for every wound you have; physical, emotional, mental, financial, relational, and spiritual. Prayer has been proven, not only in the Bible, or scientific studies, but in millions of people who asked with faith, believed, and not doubted. God will be faithful to prove Himself in yours too. Give Him the chance today.
Please share your comments below. Your comments are very important to us.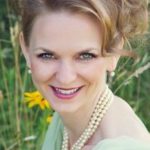 Annette Landers of Mountain Moving Faith Ministries is a woman of extraordinary courage, faith and conviction for Total Wellness. Suffering devastating health challenges she sought answers. She has researched, traveled and invested countless hours and tens of thousands in her education and health recovery. She not only discovered how to recover but how she got so sick. Her discoveries have not enabled her own health but today she helps hundreds of others in her private phone coaching, encouraging teleclasses, and her weekly radio show soon to be launched. If you are looking for answers Mountain Moving Faith Ministries and Annette Landers may be able to help. Visit Annette at her Facebook link at http://www.facebook.com/AnnetteFilmerLanders
We publish newsletters and blogposts twice a week for our readers for general education purposes only. We cover topics that are related to achieving and maintaining total wellness which includes our emotional, physical, spiritual and financial health.