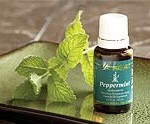 The very first oil that I was introduced to over 11 years ago was Peppermint. I was at a friend's house, and I was dealing with a terrible cold, congestion and headache. I decided to stop and visit her on my way to my job at that time. I was nail specialist in a salon working with toxic, damaging chemicals on a daily basis.
My friend Kathryn said to me, "here, try this" and gave me a bottle of peppermint. I laughed at her and said are you crazy? I had been receiving emails from another friend for months talking to me about essential oils, toxic chemicals, and my health and I just kept deleting them, SHE WAS CRAZY and now SO WAS MY FRIEND! UGHHH, seriously what was wrong with these people and their snake oils anyway?

Needless to say, I gave in after a convincing presentation and quite honestly, I was so desperate I would try anything at that point to feel better. She had me take a drop of peppermint by mouth, and within 2 minutes, I could breathe, the congestion cleared up and my headache disappeared.
That one drop of Peppermint was the start to an amazing relationship with Young Living, and still is one of my all time favorites. My life has been totally transformed with Young Living Essential Oils. I have spent the last 11 years, researching, learning and healing on all levels with the use of Young Living.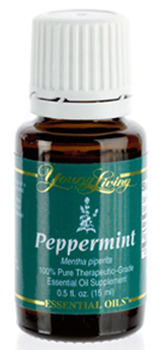 Young Living therapeutic Peppermint (Mentha piperita) essential oil is steam distilled from the stem, leaves and flower buds. It has a strong, clean, fresh, minty aroma. Peppermint is one of the oldest and most highly regarded herbs for soothing digestion; it may also restore digestive efficiency. It's also purifying and stimulating to the conscious mind – Dr. William N. Dember of the University of Cincinnati found that inhaling peppermint oil increased the mental accuracy by 28 percent.

Peppermint has its roots in the Bible too. Several species of Mint grew wild throughout the Holy Land. Today we mainly know mint as Peppermint or Spearmint. Mint was known to be a treasured aromatic herb in biblical days. It was used as medicines as well as flavorings to the Hebrews, Greeks and Romans. Some Bible experts say that peppermint was among the "bitter herbs: of Exodus 12:8 and Numbers 9:11. Peppermint was added to milk to prevent spoilage and served as a digestion aid after a meal. It was also suggested in biblical times to be hung in sick rooms to speed healing. It was taken straight or added to food as a treatment for menstrual cramps, motion and morning sickness, colds, flu, headaches, heartburn and headaches.

Today Peppermint is used for many health issues bringing relief fast and continuous. This is one essential oil that I carry with me at all times. I have used it for headaches, sinus issues, colds, pain, alertness, infections, digestion and fevers. Peppermint is amazing.

Peppermint Medical Properties:
Anti-inflammatory, antitumoral, antiparasitic (worms), antibacterial, antiviral, antifungal, gallbladder/ digestive stimulant, pain-relieving, pain-reliever, curbs appetite.

Today's Peppermint Uses:
Rheumatism/arthritis, respiratory infections (pneumonia, tuberculosis, etc), obesity, viral infections (Herpes simplex, herpes zoster, cold sores, human papilloma virus etc.), fungal infections/Candida, digestive problems, headaches, nausea, skin conditions (itchy skin, varicose veins, eczema, psoriasis, dermatitis), scoliosis/lumbago/back problems.

Get your bottle of Peppermint today and enjoy amazing biblical health.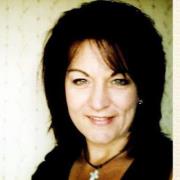 Penny LeClair is a single mom of two, after leaving a dysfunctional marriage, Penny found herself, depressed, full of fear, angry, broke and homeless. She has spent the last 10 years in the study of physical and emotional healing, along with financial freedom. After 7 strong and consistent years of the study of God's Word, Penny has found freedom from depression, anxiety, health challenges and has paid off thousands of dollars worth of debt and now has her own home.
She is deeply passionate about working with individuals who are ready to be equipped to radically change their lives, by believing and aligning their thoughts with God's Word. She will teach you how to release the power within transforming spirit, soul and body being restored into health and wholeness, physically, emotionally and financially.
Beloved, I pray that you may prosper in all things and be in health, just as your soul prospers. 3 John 2

We publish newsletters and blogposts twice a week for our readers for general education purposes only. We cover topics that are related to achieving and maintaining total wellness which includes our emotional, physical, spiritual and financial health.