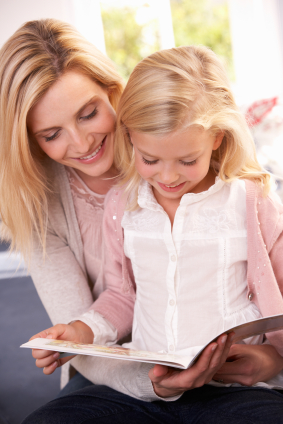 C.S. Lewis, the author of The Chronicles of Narnia once said a children's story that can only be enjoyed by children is not a good children's story in the slightest. There is no denying that most children's stories bring joy even to parents. Reading is such a wonderful experience to bond with children and to bring back memories of what we read when we were little.
A survey in the United Kingdom shows more than half of elementary aged children have never been read a story when entering school. Children are at risk of being left behind and fail to develop a creative and imaginative side of their gifts.
According to that survey, children from privileged and poor backgrounds are facing the same problem. It's no longer just an economic issue. Time spent for reading has been substituted with TV watching. Is that a national disaster in the United Kingdom, America or the world in general?
Parents who read to their children at home, introduce books at an early age and encourage reading at home discover that their children are more prepared for school, have more self confidence and have a head start in literacy and language skills.
Technology has given more choices for our children. They could choose to flip the pages of books or become electronic readers. There are plenty of books available online through a Kindle, laptop or iPad.
Most children by age 6 are able to re-tell stories, read aloud at ease, identify new words and understand the story they read.
Here is our list of 25 recommended books for children ages 6-10:
Millions of Cats by Wanda Gag
Frog and Toad Are Friends by Arnold Lobel
The Berenstain Bears series by Stan and Jan Berenstain
Mouse Tales by Arnold Lobel
Busybody Nora by Johanna Hurwitz
The Magic School Bus series by Joanna Cole and Bruce Degen
Nate the Great series by Marjorie Weinman Sharmat
Little House on the Prairie series by Laura Wilder Ingalls
Clifford the Big Red Dog series by Norman Bridwell
Thomas the Tank Engine series by Rev. W. Awry
The Cat in the Hat and other Dr. Seuss series of books
Sam and the Firefly by P.D. Eastman
Alexander and the Terrible, Horrible, No Good, Very Bad Day by Judith Viorst
Madeline series by Ludwig Bemelmans
Pippi Longstocking by Astrid Lindgren, Michael Chesworth and Louis S. Glanzman
Charlotte's Web by E.B. White
Little Bear series by Else H. Minarik
Little Critters series by Mercer Mayer
Mr. Putter and Tabby series by Cynthia Rylant
Danny and The Dinosaur by Syd Hoff
Sammy the Seal by Syd Hoff
Young Cam Jansen series by David Adler
Are You My Mother by P.D. Eastman
Pancakes for Breakfast by Tomie dePaola
Maisy Goes Shopping by Lucy Cousins
We realize that the learning processes for children are different. Some read independently at an earlier age than others. These are just 25 samples of books and please share your family's favorite books with us.
During this back to school time, there are many challenges families are facing especially in the area of health and wellbeing. Please take time to find out more about how to protect your children from all the airborne virus and diseases. Click on this link to find out more.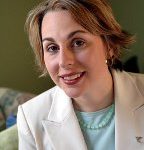 Disclaimer: This information is not meant to diagnose, prescribe, treat or cure any illness or disease. It's strictly for informational, educational, or entertainment purposes ONLY. The products I talk about are not meant to diagnose, prescribe, treat or cure any illness or disease. Any information I give you about them is for informational or entertainment purposes only. They have not been evaluated or approved by the FDA. Please seek the qualified health professional of your choice when making health decisions for yourself, your family and your pets.