Cold and Flu Fighters
Attention: Moms with Children of All Ages.
"Stop The Madness– No More Sick Days, Rising Prescription Costs Or Other Unnecessary Pains! Protect your Family This Cold And Flu Season With These Simple Tools!"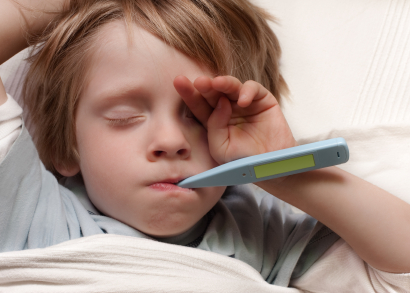 Dear Mommy, (Grandmother, Aunt Or Any Caregiver Serious About Flu Suffering And Unnecessary Pain This Fall)
It doesn't matter who you are. Your primary role in the home is to give them unconditional love, provide wisdom necessary to the task and live a uniquely extraordinary life ALL while doing everything you can to keep them healthy.
Whether you have an infant, a youngster in pre-k or grade school, a teen athlete, or a young adult walking the college campus, your goal since birth has been to protect them. And for the most part, you do a great job at that; especially from the strangers or the big bad "whatever" that might be lurking around the corner.
However, over the years, you've learned that it's not the things you can see that gives you the most grief, it is those little creepers that you can't see that seem to break through your defenses and bring the most misery to your family; the germs…most notably….cold and flu.
Those dirty rotten monsters strike when you least expect it, don't they?
As summer comes to an end and fall and winter make their way in, you know that the cold and flu season rides in on its coattails. Sniffles, coughs, diarrhea, body aches, vomiting and all manner of horrible suffering!
Are you prepared?
With Mommy's Tool Kit to Quick Cures and Happy Fixes, not only will you be prepared but you will be on the offense!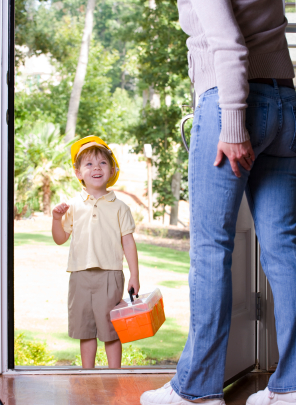 With this toolkit, you can have happier, healthier children, take less sick days, make fewer doctors' visits and keep more money in your pocket; even while those around you are succumbing to those annoying infections called the common cold and flu.
The cold, flu, strep throat and ear infections happen to children of any age and adults too. You diligently teach your children to wash their hands, eat right and do whatever it takes to stay away from it, yet…it happens.
And nothing is more disheartening and frustrating than seeing your kids suffer with the awful symptoms: the congestion causing them to struggle to breathe, the coughing until their stomach hurt, the sore throat making it difficult to swallow, the runny nose, itchy eyes, fever, chills and just the aches all over. Not only are they physically exhausted but they're sleepy, unable to concentrate, irritable and just plain…miserable.
Who can stand to look at their little ones be this miserable or even their big ones for that matter. I know I can't and I trust you don't like it either.
Even though they call me The Total Wellness Doc and Mom, my son is almost two and just like many of you, we have these sick days too. The only difference is; those days are reduced drastically because I have a special little helper that I use. I call it "The Cold and Flu Fighter Tool Kit"! We've put together a kit that provides a convenient way for you to achieve total wellness naturally.
In this toolkit, you will receive…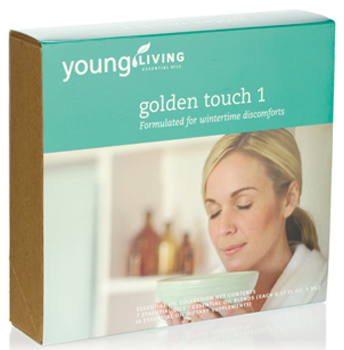 7 blends of Young Living Essential Oils which are specially selected to:
Stimulate your body's own healing process
Strengthen your immune system
Provide natural, safe and effective treatment with no side effects
It is assembled with the world's finest all natural oils; nothing artificial, no additives and is even gentle enough for little hands, bellies, throats and noses.
It will help you:
• Have healthier, happier children
• Decrease the number of days they miss out on school or activities
• Reduce the constant need to take time off from work to care for your sick children, keeping money in the household
• Minimize doctors' visits saving you time and money
• Remove the guesswork so you can start preventing these winter bugaboos
• Put the fun back in winter time activities
So…you know that wall of defense that a special few seem to enjoy; where everyone else around them is suffering from one infection or another but they seem to be fully protected. With this kit, you can begin enjoying it too!
Even though flu season can last from November to March….
This will not be the case for your home; that is where it stops! You can put a halt to it before it goes through your house, keeping your children from suffering each winter and year round for that matter. And even if it does slip by you, you and your family can get better faster.
"We use Raven, RC, and thieves on my youngest son as soon as he acts like he is getting a cold and we can usually beat the worst of it. If you cough at my house, I have an oil for that!" Angela Brooks www.angelabrook.com
"These oils are a MUST HAVE every season. Today it is important to be stocked with solutions for every type of issue. These oils have taken care of my son and I in MANY situations as he was growing up. I was and am very thankful for this kit! It makes it VERY affordable." Kathryn Faso www.kathrynfaso.com
As you can see, this Toolkit should be in every home.
This way….you and your children can be exactly where you're supposed to be when you are scheduled to be there. The kids in school; learning, playing with peers, getting exercise and being the happy, carefree kids they are supposed to be while you are at your job – doing the work you love and earning the income you deserve.
Isn't it time to shield your family so you can actually enjoy your winter?
Yes, Dr. Mary it is and I'd like to request my toolkit today
For only $125
You can arm your family with one of the best toolkits available that will not only help you get well faster but will work to actually prevent you from getting sick in the first place.
So instead of paying upwards of $300 or more dollars in doctor visit co-pays & RX costs and losing out on $400, $600, or even $800 for missed work, get your toolkit for just a fraction of that amount and keep your family healthy and happy during those tough winter months.
But that's not all…just for requesting your toolkit today, you will get….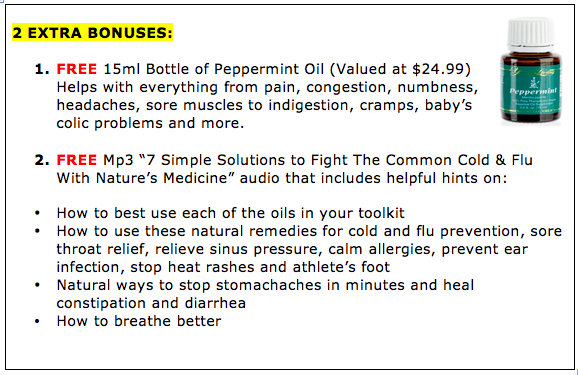 So, let's re-cap…for your investment of $125, you will get 7 essential oils, proven effective to fight off the cold and flu.
Included in the seven are:
• Di-Gize: Awesome for fighting nausea and belly issues, which often accompanies the flu
• EndoFlex: Great for respiratory and immune system support
• JuvaFlex: Aids in digestion and to help filter out toxins
• Melrose: Antiseptic and Decongestant ~ Also effective at relieving sinus issues and fighting bacterial infections
• Raven: Best for tackling the stronger cold and flu symptoms
• RC: A favorite among clients for relieving respiratory congestion
• Thieves: Extremely effective in fighting bacteria.
PLUS:
• Mp3 of the "7 Simple Solutions to Fight the Common Cold & Flu with Nature's Medicine (Guides you on best use of the oils)
• A 15ml bottle of Peppermint Oil ("Swiss Army Knife of Oils")
"Just the fact that these oils are in a kit is such an advantage. From thieves to keep my immune system strong and protecting me from colds and flu to digize for minor tummy upsets." Roxanne Seeber www.red4roxie.com
Don't Wait Another Day – Start Protecting Your Family Now!
SEND MY TOOLKIT