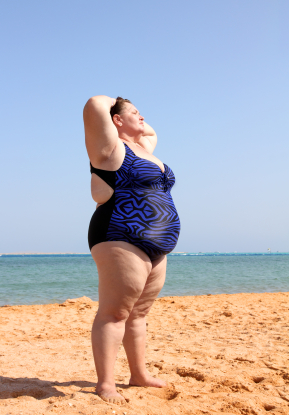 It's a constant battle they say, weight loss and fighting the bulge. If you are a mom whose had her uterus stretched several times with babies and gaining and losing then gaining and losing weight, it's not easy to get your body back. If you are dad with a stressful job and long days, exercise is a difficult thing to fit into your life. So how do we lose weight?
A study conducted by the University of Utah shows that people who used large forks ate less than those with smaller forks. For years, experts have been recommending various types of weight loss programs. But did you know that essential oils that have been used throughout history dating back to the Egyptian and Roman civilizations can also be used for weight loss?
One of the main struggles for men and women when it comes to weight loss is belly fat. Maintaining flat abs and flat bellies in a sedentary world is challenging.
When I first met my husband, we were both active and thin. As years passed our active life turned into sedentary careers. Our FREE time to go where we wanted when we wanted vanished with child #1 and business #1. Those tummy muscles got out of shape, and our middle became flabby and protruded.
Some women who have multiple pregnancies suffer from diastasis recti after giving birth, a condition where the belly is always looking pregnant. The growing uterus stretches the muscles in the abdomen causing a bulge in the middle of the abdomen. So some belly bulge may not be due to weight problems.
Here are essential oils for weight loss and to lose belly fat, including some foods to help shrink your belly:
Lemon Oil
Lemon is an excellent source of d-limonene which has anti-inflammatory properties, antioxidant, helps metabolic problems and weight management. It improves indigestion, helps clear cholesterol sediment and is a unique fat cleanser.
Because it has the ability to curb appetite and improve metabolism, lemon oil is a great natural way to lose weight. Apply lemon oil with V-6 Vegetable Oil Complex on your belly two times a day. Add it to water or put it into a capsule as a daily dietary supplement.
Orange Oil
Orange is another excellent source of d-limonene. Orange oil supports the body's natural cellular repair process. D-limonene is also responsible for clearing toxins and clearing and dissolving fat found all over the body including the belly. Its sweet fragrance induces relaxation and encourages positive emotions.
Apply topically to the belly area with V-6 Vegetable Oil Complex or take it as a dietary supplement.
Grapefruit oil and Cel-Lite Magic Massage Oil
Cel-Lite Magic Massage Oil tones and nourishes the skin with pure vegetable oils, vitamin E, and by adding grapefruit oil, the combination will help improve skin texture and increase the activity to dissolve fat even faster. Cel-Lite Massage Oil has essential oils like grapefruit, cedarwood, clary sage, cypress and juniper. These ingredients have the ability to attack fats while detoxifying and cleansing the body.
Here is a testimony from Anna G. of North Carolina (taken from Oil testimonials):
After having my tenth baby, and my largest one at 9lb. and 12 ounces, I felt that it was going to be an uphill battle losing 50lbs of weight and feeling like myself again. While I had been diligent to use Cel-lite Magic Massage oil prior to and during my pregnancy I had never added anything to it.
After 3 months of having the baby, one evening I recalled that grapefruit was excellent for fat loss and I thought I would just add the whole bottle of grapefruit to a new bottle of Cel-lite Magic Massage oil. I figured it could only help and I needed all the help I could get to jumpstart my weight loss.
What a difference!! After 6 weeks of using this blend my lower body is the most toned it has ever been after a pregnancy. I have also had the added benefit of not feeling as hungry as I usually did, as it seems that the grapefruit has curbed my appetite.
The additional benefits to my well being have been wonderful and surprising as I discovered other areas of my health that have benefited. At this point, I am only 15 pounds away from my pre-pregnancy size 8. I will now take the grapefruit oil in capsules 3x a day to shed the last few pounds.
Thank you Young Living for using the Creator's resources for providing me with a safe and easy way to once again feel like myself.
Eat to shrink
Remember to add protein to every meal and snack. Protein helps stabilize your blood sugar level and reduce hunger pangs. Lean meats, nuts, eggs, fish and Young Living's Pure Protein Complete are good sources of protein. Also eat fiber-rich food like vegetables and fruits in all your meals.
Last year I used these oils accidentally in just one area of my leg and it shrunk while the other legs that did not have the oils didn't. If getting a flat belly means sucking it in, maybe it is time to look into essential oils for weight loss and losing belly fat.
For more information, please come on over to our Facebook wall and get daily tips from us or post your questions. See you there.
Disclaimer: This information is not meant to diagnose, prescribe, treat or cure any illness or disease. It's strictly for informational, educational, or entertainment purposes ONLY. The products I talk about are not meant to diagnose, prescribe, treat or cure any illness or disease. Any information I give you about them is for informational or entertainment purposes only. They have not been evaluated or approved by the FDA. Please seek the qualified health professional of your choice when making health decisions for yourself, your family and your pets.