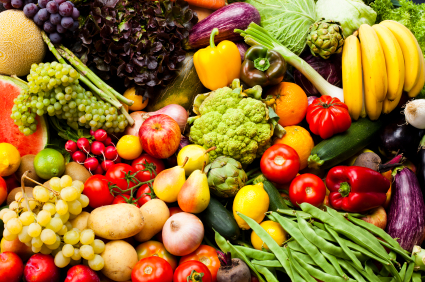 After watching Dr. Terry Wahls' video on TedXIowaCity, I'm becoming more convinced that most dis-ease can be cured with quality food and supplementation. I had to share because I've seen so many suffer because of the foods they consumed including my own family.
We go in spurts of healthy living and then a vacation or stress can bring in some not so healthy food for a weeks or weeks and next thing we know, we are hacking away with a cold or waking up with all this mucous, stiffness and low energy from the poor quality foods we have been eating.
Modernization and prosperity have given us the options when it comes to food choices. The way our foods are packaged and sold have led to many families making decisions on foods based on conveniences, empty promises and advertisements found on TV or print materials.
Severe learning and behavioral problems in school are on the rise. Children suffering from obesity, diabetes and learning disabilities are common problems in many schools today. The price of health care is on the rise because the need is on the rise. Years ago, celiac disease and gluten intolerance were unheard of.  Do you think it is food related?
I BELIEVE SO!
What is on your table each day? Are there always vegetables and fruits like green leafy vegetables, sulfur rich vegetables, seaweed, wild fish and grass fed meats?
According to Dr. Wahls these are the vegetables, fruits and meats that the hunter gatherer diet eats daily and weekly:
Green leafy vegetables like kale, spinach and more – daily
Sulfur rich vegetables like cabbage, onions, garlic, leeks, mushrooms and asparagus- daily
Three different colors of fruits and vegetables per day -daily
Seaweed – once a week
Organ meat – once a week
Grass fed meat
Wild caught fish
Please find out more by taking the time to watch this video by Dr. Wahls:
After watching it you will feel compelled and if like me, OVERWHELMED. It might take you 6 hours a day in the kitchen and shopping to provide food like that for your family.  Unless you are my friend Courtney Sullivan who runs an organic farm and can go out her front door and pick the healthy food she needs. But even Courtney has some Secret Weapons and I do too!
Natural nutritional supplements that will ensure you have enough of the B vitamins, omega 3, vitamins and nutrients that your body craves:
Omega-Gize
Three products in one! This is the newest omega-3; DHA-rich fish oil complex replaces Young Living's Omega Blue and combines three core daily supplements into one. It has one of the purest omega-3 fish oils available, the heart-healthy nutrient CoQ10, replenishing vitamin D3, and other key vitamins. Leading research indicates that these powerful nutrients offer vital support for normal brain, heart, eye, and joint health.
True Source
True Source is packed with dried superfood powders, whole food vitamins and minerals, and other nutrients. The result is an impressive formulation that will change the way you look at daily multivitamins. True Source supplies a broad spectrum of what you've come to expect in a multivitamin – B vitamins, vitamins A, C, D, E and K, folic acid, selenium, zinc, potassium, iodine, and magnesium.
I recently had a 70 year old gentleman tell me how good his energy was just after 1 month of being on True Source.  He had been through Prostate Cancer 2 years ago with low level Chemo, Hormones and Radiation. Since then his energy had been low. Just one month of good nutrition changed that!
And of course my favorite NingXia Red. By drinking just 1 oz. of NingXia Red, you would have to eat 8 oranges, 4 pounds of carrots, 2 cups of raspberries, and 2 cups of blueberries to equal the same antioxidants you get in that 1 oz. of NingXia Red. No wonder my body likes it soooo much.
Below are two recipes that I improvised using the foods recommended by Dr. Wahls:
Here is a recipe I modified it from a FREE EMEALS Crockpot Recipe
Dr. Mary's Fiesta Chicken Crockpot Soup 

1 Rotisserie Chicken shredded, bones and skin removed or 3 Chicken Breast cooked and shredded if you want all white lean meat  (organically raised free range the best)
3-5 cloves of garlic chopped
1 medium onion chopped
1 red bell pepper chopped
3 Tbsp. of Coconut oil
2 Cans of diced tomatoes 
(for spice add green chilies)
10 oz. bag of frozen corn or take corn of 2 cobs
15-16 oz. can of black beans
15-16 oz. can of kidney beans
1 whole can of tomato paste
16 oz. of Mild Salsa (if you like hotter try medium)
4 cups chicken broth
3 Tbsps. of Chili Powder
2 Tbsp. of Parsley leaves
1 Tbsp. of Cumin
8 oz. of Sour Cream
Place shredded chicken in crockpot. In a skillet over medium heat, sauté garlic, onion and bell pepper in coconut oil until slightly browned. Then add to garlic, onion and bell pepper to crockpot with chicken. Add tomatoes, corn, black beans, kidney beans, salsa, tomato paste, chicken broth, chili powder, and dried parsley. Cover and cook on low 6-8 hrs. In the crockpot, but I have eaten it sooner. Final step add sour cream and heath through. I really like the sour cream but if you are saving calories just put a dollop on everyone's soup who wants it.
Here's a RECIPE for Meatless Meatballs…. They were a hit in my home: 

Dr. Mary's Meatless Meatballs with Eggplant (modified from recipe on CiaoItalia.com)
3 Tbsp. of Coconut oil
3 cloves garlic minced (or more if you like garlicky meatballs)
1 big eggplant or a couple small Japanese eggplants about 12 ounces of eggplant
1 ¼ cup Italian Breadcrumbs or Gluten FREE breadcrumbs option just add Parsley
½ tsp. Himalayan Sea Salt or non-iodized Sea Salt
2 Large Eggs
½ cup of Pecorino Romano Grated cheese (FRESH get at grocery story near meat dept.)
Mince Garlic and dice up eggplant in smaller pieces. Heat Coconut oil in a large nonstick pan or saucepan. Cook garlic on low heat until it is almost golden or mushy, then add eggplant and stir. Now add some water (a few TBSP) so eggplant won't stick and it will start to steam. Cover and steam eggplant for about 10 minutes or until it is really really mushy. Add more water if eggplant sticks or is not steaming.
When mushy uncover take off of heat and set aside to cool.
Combine the breadcrumbs, salt, eggs and cheese in large bowl. Sir in cooled eggplant, mix it together (WITH YOUR HANDS) so mushy and then let stand for 20 minutes. Then scoop small amounts of the moisture into your hands and form meatballs. I found smaller better for cooking. Grease a casserole dish or pie pans with Coconut oil. Heat oven to 350 F and cook for about 25 minutes. Check at 25 minutes and see if they need more time. May need up to 30-35 minutes depending on size and oven.
Serve with a gluten free pasta garlic and coconut oil, or your regular pasta and sauce.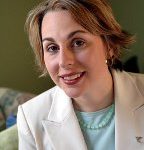 Disclaimer: This information is not meant to diagnose, prescribe, treat or cure any illness or disease. It's strictly for informational, educational, or entertainment purposes ONLY. The products I talk about are not meant to diagnose, prescribe, treat or cure any illness or disease. Any information I give you about them is for informational or entertainment purposes only. They have not been evaluated or approved by the FDA. Please seek the qualified health professional of your choice when making health decisions for yourself, your family and your pets.