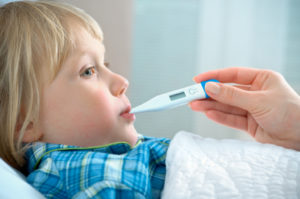 Your Children and Teenagers Physical, Emotional and Spiritual Health Depends on Yours
By Dr. Mary Starr Carter

The air is crisper, cooler and the nights are longer as we move into the Fall season. It is a time when most families are staying longer indoors and it is time to pull out the coats and the sweaters…welcoming the new season.

As we walk through fallen leaves in our yard, crunching as we go each step of our way, we know, this is also a time when the flu season starts in full force. At work, you hear co-workers talking about the illness and children getting sick. Some of us may miss work to care for our children or to tend our own health issues too.

Staying healthy is more than cold medicine?

Staying healthy involves our mental, emotional and physical strengths. It involves our overall well being. Many are looking for simple ways to prevent and treat colds and flu, but how many are looking for answers to our children's behavior and mood issues.

Let's start with our well being before we address our children's. Parents are role models to children and what we eat, do and say each day affects their mental, physical and emotional health and ours as well. So, it starts with us!

What are we feeding our brains each day? Do we start the day with peace or confusion? Here are some ways to start the day right:

Wake up early and start the day with prayer, meditating, and reading. Some recommend no music just silence during your morning quiet time. You can enhance your special time with the Creator with Young Living's essential oil Sacred Frankincense. It is proven to stimulate and elevate the mind and I think it is better than a cup of coffee for waking you up !

This particular type of Frankincense is considered the holy anointing oil used during Bible times. The three Wisemen brought this oil to the Christ child it was considered very valuable. Today science has proven it's affects against everything from gout to cancer inhibiting properties.

Exercise early. Do you exercise at all? Do your children exercise? Exercise is a huge piece of your health care regimen. It not only helps you get and maintain a healthy weight, it also helps improve our mood and energy. Studies also show it helps us fight diseases. Early morning exercise has been proven to help you be more productive throughout the day.

Nutritional Supplements and healthy eating will boost immunity. Junk food is known to reduce energy and may be the cause of unhealthy moods. Start the day with a high protein diet and nutritional supplements like Ningxia Red. Later in the month we will host a blog by an expert in child care who has 40 years experience working with children.

During the recent Young Living Convention in Orlando, Dr. Karen Moody of the Children's Hospital at Montefiore shared the importance of educating parents of children suffering from cancer. Through their experiences, children who are depressed usually feel that way because of the mother's depression. Depression may slow down the process of recovery and may trigger illnesses and lower the immune system.

Parent's healthy mindset and image of themselves and positive outlook on life is essential for the improved quality of life for the whole family most of all teens. Parents many times complain that their children change when they reach teenage years. But we have to look at our own actions, influences and what we did years ago that may have influenced our kids today. Are we always calling ourselves fat or stupid? Are you constantly critiquing our children instead of encouraging? Even sarcasm is not healthy for our children.

Positive outlook does not come naturally to anyone who wasn't raised in it and even then it can be difficult. It is through constant training our minds that we can change our attitudes.

Here are 5 ways of sharpening your mind for a healthy outlook and body:
1. Read books that will challenge your mindset and improve your outlook.
My recommendation Flip the Switch by PJ McClure http://themindsetmaven.com/buy-flip-the-s-w-i-t-c-h/ and Grooming the next Generation by Dani Johnson
2. Find a hobby that you can relax and enjoy, for example gardening or running. Look for a hobby you and your children can do together.
3. Associate with people with a positive and healthy outlook. The saying Birds of a Feather flock together ….so who are your friends. Are they gossippy, grouchy, complainy, or friendly, caring, and positive?
4. Have aromatherapy and a home that promotes harmony and peace. We are not talking about Glade Plug ins. We are talking about pure and natural essential oils like Young Living essential oils Peace and Calming, Harmony oil, or Citrus Fresh. All these blends can be diffused in your home throughout the day. Science has proven that smells like these can uplift moods and feel more relaxed.
5. Go for therapeutic massage or "YOU" treatment. Maybe it is a massage, a Chiropractic adjustment, Raindrop session, Pedicure, or Facial. Taking time out for you with therapeutic touch is healing and positive for your health and your children.

Our children and teens look up to us every single day. When they are not feeling well, happy or sad…who do they call first? Not your neighbor or distance relatives. It is you….they depend on us!
Let's boost our health by taking care of ourselves…body, mind and soul….then our children…the natural way.
Please share your comments below. Your comments help us serve you better.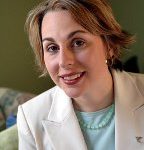 Dr. Mary Starr Carter is known as the Total Wellness Doc. She has been training individuals about Natural Health Solutions for over 13 years. She is trained as a Chiropractor and has studied under the world's foremost leaders in natural medicine. She is a mother and a wife and has created a balanced and total wellness life for herself and thousands of her clients using her simple wholistic approach to health and wellness. Her coaching, classes and ebooks help clients with Fibromyalgia, Hormone and Adrenal issues, Asthma, Diabetes, Weight problems, Thyroid and Chronic pain find resources and solutions to better health.
We publish newsletters and blogposts twice a week for our readers for general education purposes only. We cover topics that are related to achieving and maintaining total wellness which includes our emotional, physical, spiritual and financial health.