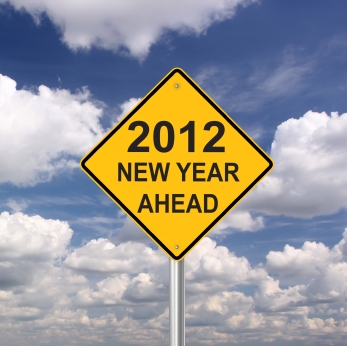 This is the last week of the year and it is a great time to reflect on 2011. This exercise might take a few hours, a few days, or even an entire week but it will be worth it.   This exercise has helped me and many others move from just so so happy with our lives or marriages to creating lives we only dreamed of.  So are you ready?
First thing:
Turn off the TV, get away from distractions and get out your calendar or planner and starting with January you write down some of the highlights, special events, things that you learned, ways you grew, life lessons etc. Go week by week, month by month moving closer to the end of the year.
Second Thing:
Now that you have everything written down go back and highlight the real important things of your year.  The things that really stick out to you.
Third Thing:
Now it's gratitude time.  With another highlighter or you may even re-write them out highlight or mark everything you are grateful for.  Remember even life's hard lessons always have a purpose.
Now for some of us, we may really need to spend a lot of time in gratitude.  Reviewing looking at our accomplishments, sharing them with others who are good listeners or friends and basking in this peaceful place for a few days or the rest of the week. When you feel really GRATEFUL for your year (not just part of it but ALL OF IT) then you can move forward.
After you have gone through your year, focused on what you are grateful for now it's time to take a hard look at your development and growth. They say if you are not growing your rotting.  I don't know about you but I don't like to rot.
Fourth Thing:
What new things did you try or skills did you develop with your parenting, marriage, job, or business?  Did you give it your best shot?  Are you still working on those things?  Are you still doing the same techniques and tools you did 3 years ago or 2 relationships ago and they just aren't working?  I know change is difficult but right now you need to know if what you are doing has been productive, positive, or beneficial to you.
Remember sometimes change can be subtle.  We all want instant gratification. We want to start a new way of eating, parenting, doing our business, or thinking and have instant results.  Give yourself a break if you didn't see dramatic results.  Do you still feel you are moving forward?  Most growth and change comes from consistent work, changing our thinking and speaking patterns, and getting to the roots of what caused our problems in the first place.
Okay that's enough for this week.  Next month we will have some more good content on techniques and tools to help you improve your health and happiness in all areas of your life.
Remember if you don't take a good look at your year you may end up spending this next year learning the same lessons, not seeing the positive, not being grateful and worst of all being in a rut for 2012.  I don't want that for you or me.
I believe you can have the best year of your life.  It will take some work but I am here for you and we can work together to bring Total Wellness to 2012 in all areas of your life! Please leave your comment below.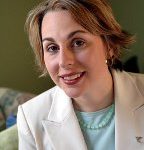 Dr. Mary Starr Carter is known as the Total Wellness Doc. She has been training individuals about Natural Health Solutions for over 13 years. She is trained as a Chiropractor and has studied under the world's foremost leaders in natural medicine. She is a mother and a wife and has created a balanced and total wellness life for herself and thousands of her clients using her simple wholistic approach to health and wellness. Her coaching, classes and ebooks help clients with Fibromyalgia, Hormone and Adrenal issues, Asthma, Diabetes, Weight problems, Thyroid and Chronic pain find resources and solutions to better health.
We publish newsletters and blogposts twice a week for our readers for general education purposes only. We cover topics that are related to achieving and maintaining total wellness which includes our emotional, physical, spiritual and financial health.