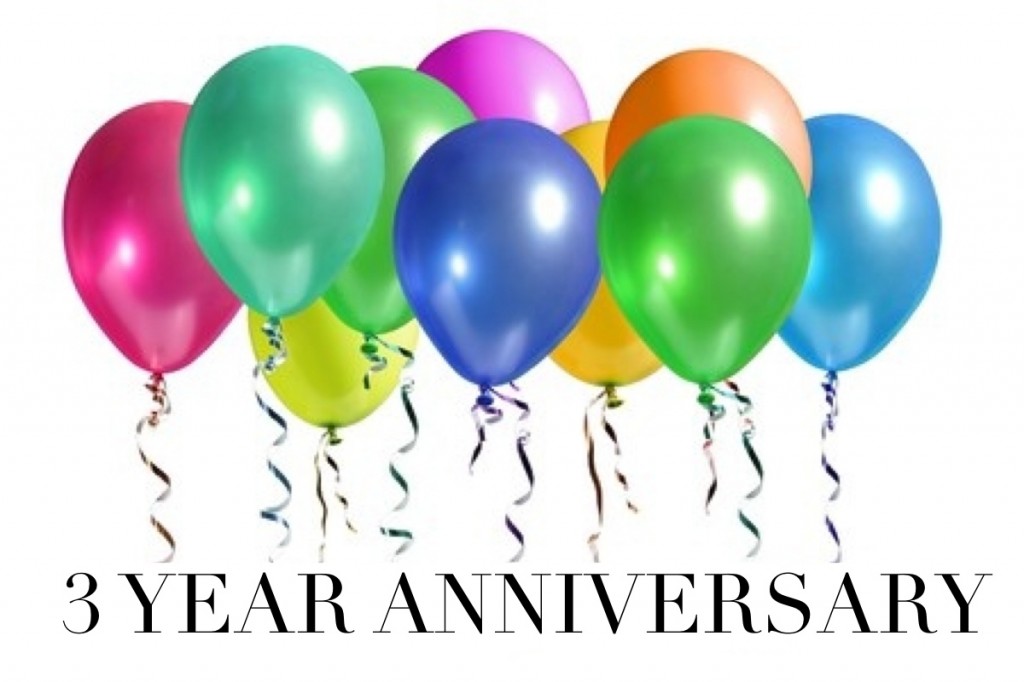 It's my 3 year Blogging Anniversary this month. WOW… since July 2011 I have consistently provided weekly blog posts. I have posted over 330 blogs posts. There is Information, Education, Inspiration, Encouragement, Personal Stories, and Motivation in these writings. The cool thing about having a blog type website is that your content stays there forever and people can get help years from the time you shared.
Most of my readers know by now that I am not about perfectionism and as a busy momma sometimes I put things out without fully proofing them, so you will have to forgive any spelling or grammar errors. You may also know that I share my real life and my faith here and on my Facebook pages.
Recently I was "spoken to" by family about asking my readers to pray for my grandmother who broke her hip. My readers were awesome. They immediately started praying and I know that prayers make a difference but unfortunately it alerted our extended family overseas and calls from Italy came pouring in to see how my grandmother was doing before they officially got a progress report… oops. I will need to apologize for that one.
Informational
I have shared informational posts about clinical experiences with Fibromyalgia, Chronic Fatigue, Scoliosis and more like this post. I love getting this technique myself. It is amazing for my health and well being. Since I moved to Florida I now need to train a local therapist. I will be teaching Raindrop Training for Massage Therapists in late August early September here in Crestview Florida. Check our Events page for more details TBA soon.
Educational
I have shared educational how to posts like this one about cleansing and how to use the Cleansing Trio. I love this cleanse because it's easy and works… for some it may take a few months but with such a gentle cleanse it's worth it!
Inspirational
I want my readers to be inspired. We have a MOMS of FAITH blog almost every month. Women who have personally inspired me through their lives and motherhood. You do not want to miss these posts and their incredible stories like this.
Encouraging
A majority of my readers are other moms and grandmoms trying to survive the chaos of life. I like to put out Encouraging Infographics on my Facebook page and posts on my blog. I have several Mommy Survival pieces that are tips that have helped me survive these past 3 years.
Personal
Some of my blogs are quite personal but I share because I know my experiences can help others. Like my struggles with infertility and having 3 miscarriages, just this week a woman who just had a miscarriage was encouraged by this post.
I am very, very grateful for the opportunity to help others through my writing.  I know this has been God's direction for my life for a long, long time. There are many rewards to writing a blog, but what I have learned is that blogging can't be all about what I want to say but rather what my audience wants to hear. Some of my blogs get lots of likes and rave reviews and others well… nothing.
So here is my question to you… what do you want to learn about or be educated on?  Do you like an occasional Inspirational, Encouraging or Motivational blog post? Is my personal stuff too personal for you?
Please share with me. I really want to make my website something that helps you and others but I can't unless I know what does.
Lastly I want to thank my teachers, counselors and partners in blogging who without them I would not be able to get this content to you.
First Dani Johnson who taught me to be a better person to love people and serve them well.
To Sandi Krakowski who taught me about the online world and how to serve and love people here.
To Dr. Lavonne Atnip who held my hand and counseled me through difficult times, kicked me in the butt when I needed it, and showed me how a woman can be a mother, wife and business owner with God's principles and help. I am blessed to have put some programs together with her… check out this month's Special Deals… this content will CHANGE YOUR LIFE.
Claudia Looi, my online Marketing Director who continues to help me research and find valuable content that my audience wants as well as grow our following.
Bethany Looi, our Senior Online Virtual Assistant who started working with us when she was just 16 years old. She has always maintained the highest standard of professionalism and at 19 we consider her the Most Valuable Helper of getting the content that we write looking fantastic on our website.
So Happy Anniversary to our Staff, Team Members, Mentors, and all our Readers who take what we write and use pieces and parts of it to uplift and CHANGE their LIVES.
I pray for your Health & Happiness. And I lastly want to remind you to NEVER EVER GIVE UP.
Mary Starr Carter
The Total Wellness Doc and Mom
Disclaimer: This information is not meant to diagnose, prescribe, treat or cure any illness or disease. It's strictly for informational, educational, or entertainment purposes ONLY. The products I talk about are not meant to diagnose, prescribe, treat or cure any illness or disease. Any information I give you about them is for informational or entertainment purposes only. They have not been evaluated or approved by the FDA. Please seek the qualified health professional of your choice when making health decisions for yourself, your family and your pets.