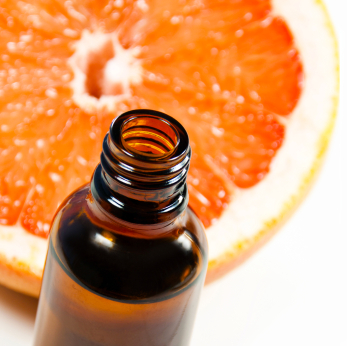 I was reminded recently of how powerful and "Therapeutic Grade" essential oils are. This past month I had some tight muscles that needed some TLC so I made an appointment with my friend who is a massage therapist. She is very talented and a great therapist but for me I feel Raindrop Therapy is so much more effective than a massage for helping overall healing and helping the body, but my body needed some help.
So I brought my Young Living Ortho Ease Massage Oil and she used it on me during the whole massage. Ortho Ease has fractionated Coconut oil, Wintergreen, Grape Seed oil, Juniper, Eucalyptus, Lemongrass, Marjoram, Thyme Eucalyptus, Vetiver, Wheat Germ, Sweet Almond, and Olive oil. So it really is a wonderful combination of oils to help sore, tight and tired muscles.
After the massage I felt amazing. My muscles relaxed, I felt refreshed and so much better. I happily made an appointment for the next month.
So I scheduled for 4 weeks later. At the week 3 point I felt my body tightening up again and also felt like I was coming down with something. So I made an appointment with my friend Tammy Baxter at Hello Beautiful Salon in Crestview Florida for a Raindrop Technique.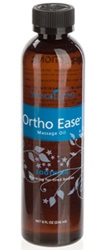 The Raindrop Tehcnique uses the Ortho Ease and 9 other wonderful essential oils along the feet and spine. After my session I felt so relaxed, "detoxed of the crude", and no more tension and tightness. The results lasted all weekend and also helped me to keep cool under some stressful times.
But at week 4 I had a very intense week physically and emotionally and by the time my appointment came around for my massage I was ready for it.
I got on the table and was looking for that wonderful time of relaxation.  My friend is very talented and does a wonderful massage but I realized in the first 10 minutes she wasn't using the Ortho Ease I had left her.  And every few minutes she would stop and get more oil I thought.
After the session I got off the table and did not feel as relaxed and refreshed as I did just a month ago. I wished I had asked her to use the Ortho Ease oil. I realized at that moment it made a huge difference because even though her hands can massage the tight muscles, the therapeutic Young Living oils can go directly into the cells creating more of an overall change for my body and muscles.
When she came back in she said, "Today I played a little and used Grapefruit and Peppermint on you". I looked down to see her Aura Cacia oils on her stand. "AGGHHHH! Don't use those synthetic oils on me!", is what I wanted to say but I didn't. I just smiled and said thank you.
But I realized something at that moment. With Young Living's Peppermint, just one drop on the skin makes a relaxing and refreshing sensation and I didn't feel any of that. Grapefruit has a beautiful smell, I didn't smell any of that, yet I know she stopped and used these oils at least 9-10 times. So my body had at least 9-10 drops of these oils on me but I didn't feel any of them.
My friend uses a few Young Living oils that she really likes but she believes Young Living oils are too expensive so she sells a line of Aura Cacia oils in her office along with a few Young Living oils.
My personal belief is that Young Living oils are not more expensive. They are more effective. She used 9-10 drops of her other brand without any noticeable effect. These are not Therapeutic Grade Essential oils. They may smell nice but they do not have the therapeutic qualities that Young Living oils have.
Why? I will follow up this blog with a report on the 4 different types of essential oils on the market including the Young Living Standard of Therapeutic Grade. And another blog on why I believe Raindrop Technique is one of the most effective body therapies there is.
Thanks for listening. Let me know what you think below.
Disclaimer: This information is not meant to diagnose, prescribe, treat or cure any illness or disease. It's strictly for informational, educational, or entertainment purposes ONLY. The products I talk about are not meant to diagnose, prescribe, treat or cure any illness or disease. Any information I give you about them is for informational or entertainment purposes only. They have not been evaluated or approved by the FDA. Please seek the qualified health professional of your choice when making health decisions for yourself, your family and your pets.