Have you heard of Live Blood Analysis?
Several friends have asked me about Live Blood Analysis lately. It is a pretty cool, accurate tool to help guide you on your wellness journey. It helped my good friend treat her anemia, and it helped us clear up my sons skin issues. I am considering some day taking classes to learn and do this technique. 
Cool right? Share with me what you think!
Thank you,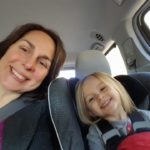 Mary Starr Carter
the Total Wellness Doc