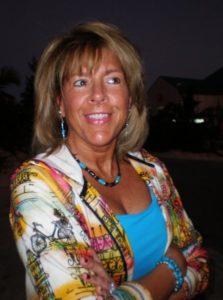 How to Look 40 when you are 60 : An Interview with Cindy Mirabito
By Dr. Mary Starr Carter

As I looked in the mirror one day and made another excuse of why I do not want to exercise I remembered my friend Cindy Mirabito. Cindy is almost 60 years old and LOOKS AWESOME. She is not only fit and strong but she really does look like she is 40.
Why does she look so good?
Here are some Total Wellness Tips from Cindy on How to look 40 when you are 60:
1) Make time to EXERCISE NO MATTER WHAT. I was always active with my 3 oldest children I would walk and even run. But as happens many times we allow life to get in the way and exercise took a back seat when my youngest children were born. But I soon realized that I needed to exercise not just for the physical benefits but really the mental benefits. I was home alone with my young girls for 10-12 hours a day. As soon as my husband got home I would head out the door. It was my routine, and I would walk 5 miles and then eventually I extended it to 10 miles a day. The fresh air, the time alone just for me was very beneficial to my overall health.
Several years ago I was caring for my parents out of state and stayed there for 2 months. During that time I didn't exercise because I thought they needed me more. I realized afterwards that not exercising was a mistake and even just getting outside for a few mile walk would have been more beneficial for my health. Since I learned that lesson I needed to care for my husband for a period of time when he had a back issue. I didn't stop exercising because I needed that boost for both my mental and physical health.
2) Gym's are not for Skinny people. I was nervous myself about going to a gym. I know many women feel that gyms are what we see on TV, full of skinny beautiful people. That is not the environment you will see. At my gym there are people of all shapes, sizes and ages. No one is judging you on what you look like or wear. Plus a gym is available everyday even when the weather is bad outside.
3) Gym's can help you meet new friends, stay accountable and find support. I met new friends with young children like me that I wouldn't have met if I was just home exercising. One friend I made became my workout partner and she taught me how to lift weights. This was encouraging and motivating because you knew everyday there was someone waiting for you to work out.
4) You have to PUSH to get the results you want and sometimes that means investing in a Personal Trainer. It is easy for someone to go to the gym and just get into a routine of walking or lifting and forget that they have to PUSH their bodies to get the results they want. Or sometimes people will PUSH the wrong way and hurt themselves because they didn't understand proper form when lifting. I invested in a Personal Trainer for more than a year. This taught me routines and proper form of lifting weights, using bands, and other not so obvious tools that if you just go to the gym you may miss. That investment was useful as a motivator and helping me take the next step in my workouts. Now I can maintain my workouts on my own with what I learned from my Personal Trainer.
5) Healthy Parents make Healthy Kids. Today some of my children have families of their own and some of my children are in college, but most of them work out. When your children see you taking care of yourself they will follow in your foot steps. It becomes part of your family's lifestyle.
6) Learning to eat right. What you put in your mouth is important. Going to the gym will not make the changes you want without changing what you put in your mouth. Most of us don't realize that we may not be eating the right foods or proper quantities. I invested in learning from a Wellness Coach how to eat right for me. I struggled with Acid Reflux which the doctors wanted to put me on drugs. Through food changes, my Young Living vitamins and exercise I rarely have any reflux now and don't need medication.

7) Investing in your Health. Staying young and healthy through the years has been an investment of time and money. I use and taught my children to care for their skin daily at an early age. We use costly skin care, Young Living supplementation, and take care of our teeth. All these things contribute not only to our outward appearance but inwards as well. The results are paying off. For several years I have had Bone Density scans, after my baseline they found my Right hip had some density loss. I started on Young living's Super Cal as well as more weight bearing exercises and my last scan showed no change and no further loss. My girlfriend who doesn't exercise keeps coming back with bone loss every time she get's scanned. I know my investment is helping to maintain my health.
8)If you don't take care of yourself no one will- so find a MOTIVATOR. Since I had children later in life I wanted to be able to keep up with them as they grew. Today I workout with my daughters and even learned to ski at age 50. In fact the instructor complimented me saying that my ability to do so well skiing had to do with my core strength. I know that core strength comes from my working out.
Many people my age are plagued with being overweight, having high blood pressure and cholesterol, or even diabetes. This is one of my motivators. When I get my yearly doctor check ups and blood work I don't have any of that!
Cindy's tips can help all of us men and women younger and older. As a new mom myself I think of her as a role model for women with children as well as women who are past menopause. I spent almost a decade going to the gym but I forgot how to push myself. Getting a personal trainer and into a specific PUSH routine woke me up to my body's new strength. And like Cindy said it made me a happier and healthier mom.
If you want to look younger, feel stronger, and be healthier take Cindy's advice and JUST DO IT! Please leave us your comment below.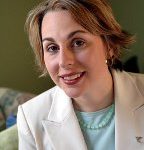 Dr. Mary Starr Carter is known as the Total Wellness Doc. She has been training individuals about Natural Health Solutions for over 13 years. She is trained as a Chiropractor and has studied under the world's foremost leaders in natural medicine. She is a mother and a wife and has created a balanced and total wellness life for herself and thousands of her clients using her simple wholistic approach to health and wellness. Her coaching, classes and ebooks help clients with Fibromyalgia, Hormone and Adrenal issues, Asthma, Diabetes, Weight problems, Thyroid and Chronic pain find resources and solutions to better health.
We publish newsletters and blogposts twice a week for our readers for general education purposes only. We cover topics that are related to achieving and maintaining total wellness which includes our emotional, physical, spiritual and financial health.