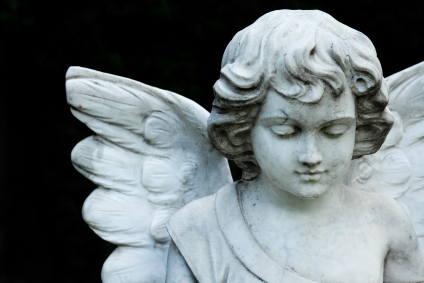 Angels – The Body Guards that walk with me
By Angela Brooks
I was raised in a small Methodist church out in the country where my family have always attended. I grew up hearing about angels and how they watch over us but had never had an angel experience, until I began working in a state funded mental hospital.
As I drive to work, usually in the peace and quiet of the car – I use my time for prayer with God. I want Him to walk alongside me as I go into an environment that is so unpredictable.
On many occasions I will ask in prayer to be covered with a protective shield before I reach the unit. There are times I have been confirmed that it was answered by a client on the unit or an event that shows up.

After a long week of very difficult clients I dreaded coming into work this particular day. I felt drained going in. As I stepped on the unit a long term client who I have worked with over the years came in this admission in worse shape than normal for him. He had sat on the hall talking to his internal stimuli most of the time with little interaction to the staff.
This day as I stepping on the unit he came walking straight to me and I stopped because we had direct eye contact. He said, "Mrs Angie can I tell you something?" I said, "Sure how can I help you?" He says, "Mrs Angie when I see you walk on the unit. I know I am going to be ok. I said, "Thank you I appreciate that." He goes on to say, "You remind me of a light house." I turned my head – smiled and stated, "Really why is that" He speaks very clear and very sincere as he continues to explain. "A light house is a safe place for those that are out to sea. When the boat is rocking back and forth in rough water the sailors begin looking for the light. I see that in you. A bright light that shines all over this town reaching others. But your light is going to reach more than this town – it will reach way out into the world and others will see you. Thank you for taking care of me when I am sick." He turned and walked back down the hall way to his room. We did not talk any more that shift.
I was speechless. Actually I had to step across the hall in private to wipe my tears because he had just answered the prayer I had spoken in the van on the way to work less than 10 minutes before. I had dreaded coming to work that day and my prayer was – God just let me be a light to one person. Let that person see you in me.
When we have a disturbed client we have a buzzer than will sound called a 'Code D' all available staff will go to that area to assist on that unit. Most the time when a client sees a large group of people entering the unit they will stop on their own.
This young man around the age of 23 years old began throwing chairs. Raging until the staff felt he was out of control and called a code D. The buzzer sounded and the unit number was given over the loud speaker. You could hear people running across the floors above and doors opening and slamming closed as staff ran to that area.
When you go to a high risk situation you have no idea what will be waiting on the other side of the cold steel door. You put your key in the lock, turn the key and step in to the unknown. As I run to these situations I am asking for 10,000 angels to show up and go with me for protection for the client and the staff so that no one gets hurt. That is our main goal, safety.
I opened the door and locked eyes with the young man we were going to assist. He stopped, leaned back against the wall, slid down to a sitting position on the floor. We began talking to him to see what was going on. He became very cooperation with the staff and walked to his room to receive medication the doctor had ordered.
Later that evening I went back to check on him and see how the medication was helping. He was standing at the desk talking to the staff. He turned to me and said, "Did I hurt you earlier?" I answered, "No one was hurt how are you feeling?" He stated, "I am feeling better why did you have to bring those great big men with you? I looked at him puzzled and questioned him, "I do not remember any one walking in with me. I came alone. What men are you talking about? He said, "They were big guys that came in with you and pushed me to the ground.
It did not dawn on me until later who those men were. They were my body guards that I did not hire, but they walk with me. Angels really do walk among us.
Another gentleman that comes to mind has a long history of hurting the nurses that work with him. He stands 5'10 around 250 lbs. In 21 years not to many of the men give me the good ole creeps. He did. I did not walk close to him when out on the hall. This evening we were watching a movie with the clients.I stood against the wall because I felt more comfortable with him still awake on the unit. There was another male sitting in a chair between us and he leans over to speak to me.
His eyes carried a darkness and his smile looked so evil he said, "I ain't gonna mess with you." I looked at him and questioned him "What did you say?" He said again. "I am not going to hurt you. You always walk around with your big ole guards." The other client sitting between us smiled and snickered as he glanced at me listening to this man speak. There was no one standing beside me. No other staff. No other clients. Just me. I smiled and stated "Thank you, I am glad you feel that way." From that day forward – he walked on the other side of the hall from me.
Another Angel spoke, After a long hard stressful night another staff member and I were walking through the connecting unit to go to our cars. A lady sitting in a chair at the end of the hall close to the door sat rocking back and forth. I have never spoken to this lady before. I did not know her name. All I had ever seen her do was rock. Both of us were walking mentally exhausted from all the drama that had happened during the night and I was wondering to myself how could anything that had happened really helped anyone in those 13 hours. When the rocking lady looked up – not really gaining eye contact but looking upward and said, "God said, you did good ladies." She looked back down and went back to rocking. I smiled, looked up and said "Thank you".
Do you have angels that walk with you? Tell me about it by leaving a comment below. I want to hear your story.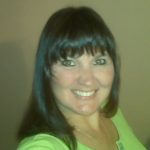 Angela Brooks is a leading distributor of Young Living Essential Oils. Dedicated to natural health solutions, Brooks provides people with healing alternatives without harsh side effects. Additionally, Brooks is a mental health nurse committed to bringing mental happiness to the nursing profession by motivating and supporting nurses around the country.
We publish newsletters and blogposts twice a week for our readers for general education purposes only. We cover topics that are related to achieving and maintaining total wellness which includes our emotional, physical, spiritual and financial health.