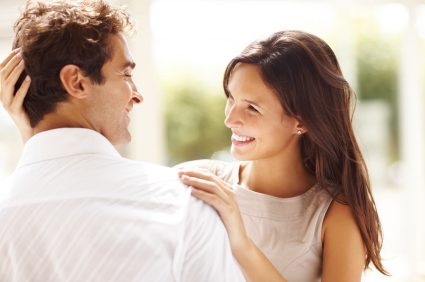 Romance, true love and intimacy looks so glorious and easy in romance books and movies however in real life with work, children and a thousand more things happening all at once this bliss may not be in our marriages.
No matter what age you are, there are cycles of where you put your energy, things you are trying to cultivate or need your focus each day. Where do you find time to enjoy your spouse and have the spark of intimacy together? Could the answer be recharging your libido with natural health remedies?
Making things happen in life including romancing your spouse requires authentic and conscious decisions. We have to take charge of our priorities to make things happen. Let's lighten up and find out how to recharge your libido with five steps.
Step One
Choose your drinks carefully
Your total wellness depends on what you drink daily. Sugar and caffeine are known to lower libido. Too much sugar, alcohol and caffeine will send your libido to hibernation. Low libido can happen to men and women at any age.
Clients who take at least 2-4 oz. of NingXia Red with water per day instead of caffeinated and sugared drinks are able to feel energized, rejuvenated and less lethargic.
Step Two
Exercise and physical activities to recharge your libido
Not only will you lose weight, happy hormones are produced when we exercise and have physical activities. Studies show that when men lose abdominal fat it will increase blood circulation to the penis, which leads to increased libido. Exercise routines like walking, running, stretching, yoga, elliptical and swimming promotes flexibility, produces endorphins that reduce stress and boosts energy in our body.
Since exercise reduces stress, increasing happy hormones can definitely help recharge your libido. Please read my article on Your Health and Your Sex Drive.
Step Three
Date nights to recharge your libido
Studies show that over 40 million women in America suffer from low libido. One of the main reasons is the lack of date nights. An article in Woman's Day magazine, reported that your sex drive might be suffering if you can't remember the last time you sat down and connected with your spouse. Dr. John Beiter, PhD, a psychologist and sex therapist discovered that women with low libido often have lack of emotional connection with their partners.
Interestingly the article also suggested couples to "move away from a performance-based sexuality instead focus on pleasure, fun and intimacy." You can read more by following this link.
When was the last time you went on a date night? My husband and I have our special date nights usually Thursday nights. We took this from the 2 longest married and happiest married couples in our life, my grandparents married 60 plus years and my aunt and uncle married almost 30 years. No matter how tired or exhausted they were they made themselves get out and go on a date.
Jay and I found that connecting over a dinner alone, or even packing a picnic of food we made, or just getting out for an hour's drive or walk to talk is really really important for our marriage.  Because we work from home we hire a sitter that comes with her kids to our house and this forces us to get out of the house for some peace and quiet time. These are special times to get connected and show genuine care and concern for each other. It's a time to really listen and get to the heart language of your spouse.
Step Four
Personal Care and Essential Oils to recharge your libido
The legendary Queen of Egypt, Cleopatra attracted lots of attention from powerful men in her days because of her beauty. Historians and archaeologists revealed that her beauty and attractiveness were due to great personal care and usage of essential oils.
Aromatherapy and essential oils were widely used by women of her days. In fact, according to Reference Guide for Essential Oils' research Young Living's Sensation Bath and Shower Gel has all the ingredients used by Cleopatra to enhance love and to increase libido. Sensation Bath and Shower Gel contains ylang ylang and jasmine oils that balances female energy and encourages relaxation.
Sensation Massage Oil with a drop of ylang ylang oil, Sensation or Dragon Time can quickly inspire your senses and encourages feelings of romance and vigor. Sensation Massage Oil has essential oils like ylang ylang, jasmine, coriander, geranium and bergamot.
Here are a list of essential oils for your bedroom, medicine cabinet and purse to help increase energy, libido and reduce stress:
Ylang ylang – a must have to relax your mind, balance emotions and control negative feelings such as frustration and anger. Taking control of negative feelings can help relax our body and mind and eventually increase libido.
Mister – an oil for men of all ages to help balance emotions and promote mental stability during stress times. Yet another great way to increase libido.
Progessence Plus- developed by Dr. Purser, a renowned expert in the field of women's health. You can read a whole article on Hormones and Women's Health here. Progessence Plus was developed to help women increase libido, decrease symptoms of menopause, prevent breast cancer, aid with sleep and many more.
Bergamot- this essential oil can be used during times of emotional stress. Its light citrusy scent has a relaxing effect that builds confidence and uplifts moods especially during a woman's monthly cycle.
Step Five
Relaxation and sleep to recharge your libido
Lack of relaxation and sleep produces bad mood and low energy and in the long run your libido will be affected. To relax in the evening, add 5-10 drops of your favorite oils in the bathtub. You may want to add Epsom Salt with the essential oil.
Epsom Salts are pure mineral compound of magnesium and sulfate, which is a natural remedy for healing, reducing inflammation, flush toxins and could even help ease migraine headaches.
After your bath, diffuse lavender or add a few drops of lavender on your pillows for fragrance, relaxation and enhance sleep. According to Wall Street Journal, a study conducted by European Sleep Research Society in 2008, found out that 12 female insomniacs in their 50s with lavender oil sprinkled on their bedclothes sleep more easily than those with a placebo of almond oil.
These are five ways to recharge your libido with natural health remedies and simple lifestyle changes that you can do instantly at home. What are some of the ways you increase libido? Let us know.
We publish newsletters and blogposts twice a week for our readers for general education purposes only. We cover topics that are related to achieving and maintaining total wellness which includes our emotional, physical, spiritual and financial health.