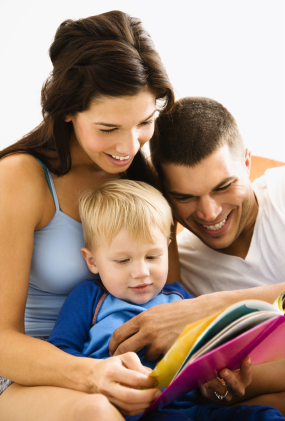 "One more story, mommy"…every child who has routinely been read to may have requested for one more bedtime story. Some may feel a void on nights when parents forget or did not have the time to read during bedtime.
Reading aloud is crucial for bonding between parent and child, enhancing sleep and developing a great habit of reading. S. Gilliland wrote:
You may have tangible wealth untold,
Caskets of jewels and coffers of gold;
Richer than I you can never be
I had parents who read to me.
There are many advantages to start reading to our children. Newborns are known to learn at a fast rate absorbing all the information from parents. You will start developing a lifelong love of learning through reading to your baby. It's never too early to start reading.
Studies have shown that babies in their mother's womb will kick and move when they are being read to. They are already responding to familiar voices even before birth. When you read to your baby, you are building a strong foundation of learning.
Kids between the ages of 2-5 have fresh uncluttered minds and are able to captivate all the treasures in books and through reading. The types of books we choose and present to them is crucial to their mind and spirit. The Bible instruct parents to train up a child in the way he should go…
Which way should we lead them to through books?
Let's take a look at some advantages of reading:
1. Teach them how to read- children do not automatically know why and how to read a book. When we read to them, they will find the why and how as they pick up a book.
2. Bonding – having your kid sit on your lap and reading is the most beautiful experience and will be a cherished memory.
3. Develop a habit – consistently reading to our children will definitely help them develop a habit of reading.
4. Fundamentals of language- language skills are acquired through reading
5. Knowledge and intelligence- kids learn things outside their world through reading. Knowledge is gained and intelligence is expanded through reading.
Here is The Total Wellness Doc and Mom's recommended reading list for 0-5:
The Puffin Mother Goose Nursery Rhymes Treasury. Illustrated by Raymond Briggs
The Tall Book of Mother Goose (Harper Tall Book)
Goodnight Moon by Margaret Wise Brown
The Very Hungry Caterpillar by Eric Carle
Guess How Much I Love You by Sam McBratney
Brown Bear Brown Bear What Do You See? by Bill Martin Jr.
Corduroy by Don Freeman
Mr. Grumpy's Outing by John Burningham
Pat the Bunny by Dorothy Kunhardt
The Tale of Peter Rabbit by Beatrix Potter
Harry the Dirty Dog by Gene Zion
The Snowy Day by Ezra Jack Keats
Richard Scarry's Cars and Trucks and Things That Go
Red Sings From Treetops: A Year in Colors by Joyce Sidman
Have You Seen My Duckling? By Nancy Tafuri
All The World by Liz Garton Scanlon and Marla Frazee
Curious George (series) by H.E. Rey and Margaret Rey
The Very Clumsy Click Beetle's Favorite Words by Eric Carle
Thomas the Tank Engine: The Complete Collection (Railway Series) by Rev. W. Awdry
Henny Penny by Paul Galdone
Peter's Chair by Ezra Jack Keats
Mike Mulligan and His Steam Shovel by Virginia Burton
Make Way for Ducklings by Robert McCloskey
Blueberries for Sal by Robert McCloskey
The Little Engine That Could by Watty Piper and Loren Long
For my Christian friends, I really like Patricia A. Pingry's series of Biblical stories
The Story of Jesus, The Story of Noah, The Story of Joshua
Do you have a list of books for children between 0-5? Please share with our readers by leaving your comment below. Thank you.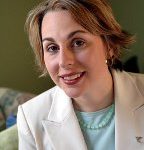 Disclaimer: This information is not meant to diagnose, prescribe, treat or cure any illness or disease. It's strictly for informational, educational, or entertainment purposes ONLY. The products I talk about are not meant to diagnose, prescribe, treat or cure any illness or disease. Any information I give you about them is for informational or entertainment purposes only. They have not been evaluated or approved by the FDA. Please seek the qualified health professional of your choice when making health decisions for yourself, your family and your pets.