We asked this question on Facebook this month and got some amazing answers that are already helping my family.  The Question:  How do you get your kids to eat what you want them to eat?    So many incredible moms 
But my amazing friend Sara also shared some great tips she is recently using with her niece and nephew.  She comes from a background of Pre-school education, Nannying, and being part time caretaker of her 3 year old nephew and 18 month niece.   Her tips includes: take kids regularly to the grocery store or Farmer's Market and having them pick out a new food to try.  In the Grocery Store she has her littles pick a meat, vegetable or fruit, and a grain (all that they have never tried).  She then has them help cook it, even if it is just seasoning it before it goes on the grill.  Her successes include taking picky eaters whose daily meals used to include macaroni and cheese or hotdogs and getting them to eat and enjoy,  trout, pork chops, green veggies, different rice and grains. How cool is that?  I am going to definitely try those tips. 
Here is a pic of my two guys cooking together.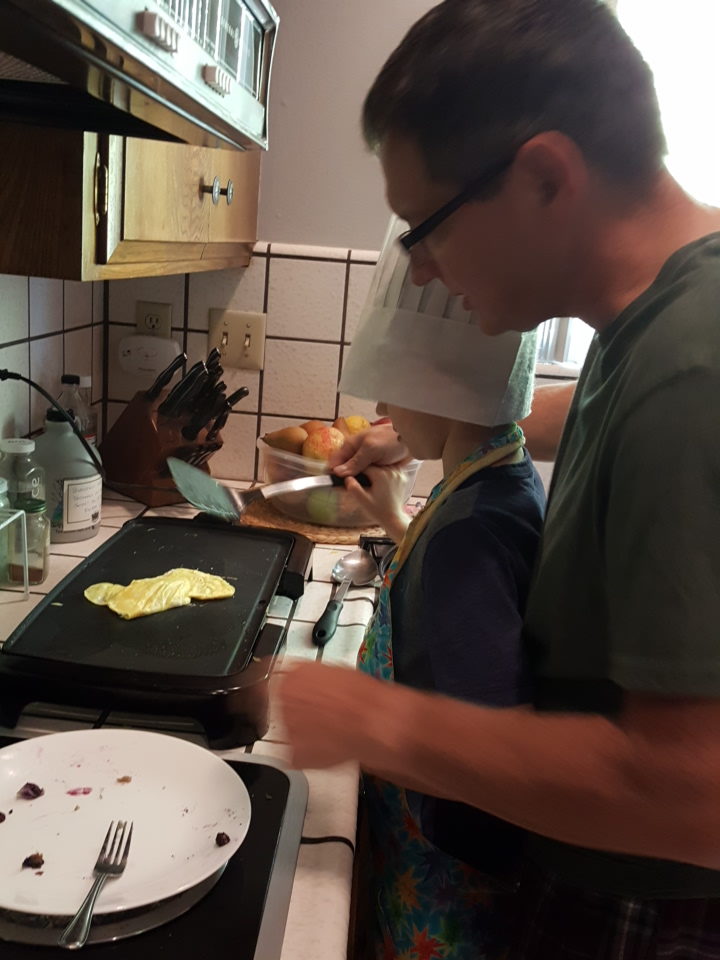 I hope these tips help your family too. 
God Bless; 
Mary Starr Carter 
Total Wellness Doc and Mom