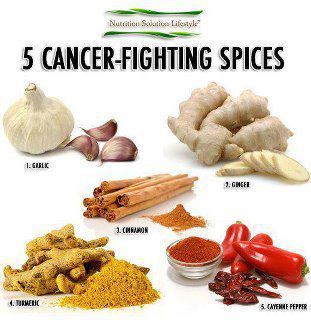 They say "variety is the spice of life" but could spicing up your food make you healthier? During the past two decades, there has been substantial buzz about the different diet plans, good fats, ethnic foods and ways to add spices to our meals.
European, Asian, Arab and African traders traveled all over in search of spices like ginger, cardamom, black pepper, turmeric and more. Ancient Egyptians, Greco-Roman navigators, Columbus, Vasco da Gama and many other voyagers went on a quest to India, the islands in the Indian Ocean and China in search of spices.
Why did so many men risk their lives for great flavor? Spices were extremely valuable back then and even without the scientific research that we have today, I believe that the people innately knew that these spices were helpful to them. Now that we have the science, it's even more important that we get some fresh preferably organic spices in our cooking and diet.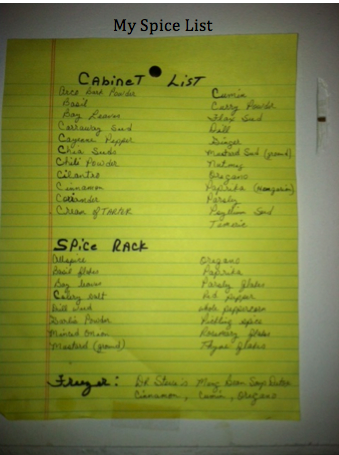 Here are five spices to add to your pantry:
Garlic
We are not referring to garlic powder but the real fresh garlic bulb. Garlic has been known to improve health and has medicinal power. Ancient Greeks munched on it raw for immunity. In fact, in recent years the Mediterranean diet that is filled with garlic and olive oil has been proven as a healthier diet.
Garlic has sulfur compounds called allicin that may improve cholesterol levels, prevent liver damage, helps colon health and improves blood pressure. It has antioxidant and detoxifying properties and contains Vitamin A, C and selenium.
You know that slimy garlic skin that is on the garlic after you peel a clove? Leave that on there, it's where all the good stuff is. Also my trick for not having fingers that smell like garlic afterward handling it is I put a few drops of Young Living's Lemon essential oil on my hands and fingers rub them together. It works great.
Cinnamon
Used for thousands of years in Egypt and Asia, cinnamon was a prized possession for traders. It was used for treating cough and sore throats, preserving meat during the spice trade era.
Today cinnamon is widely used for flavoring coffee and drinks, baked goods and cooked foods. It may aid digestion, fight congestion and is useful for diabetes and the anti-tumor properties may help fight cancer.
Young Living has Cinnamon Bark essential oil that has antiseptic properties and supports our body's natural defenses. If you are going to cook with it or add it to oatmeal etc., just take a toothpick size drop.
Essential oils are very powerful but great. Recently Mary Simmons of Better Living Essentials turned me on to hot apple cider in a crockpot with Young Living's Cinnamon Bark and Nutmeg essential oils… YUM! Warning… it's got a little kick to it but it's great!
Ginger
Ginger brings great flavors to foods and drinks and may help as anti-gas and antacid and relieves stomach distress, nausea, vomiting, and indigestion and bowel problems. You can get it in fresh, powdered or oil form. Like anything else, the therapeutic grade oil, fresh and raw product would retain its original properties.
Studies show that ginger has antimicrobial agent and has antioxidant, which may fight inflammation, fever, heal wounds and sores and stimulates circulation. Young Living Ginger essential oil has all the properties of fresh ginger.
Again if you are going to cook with it, use just a little tooth pic drop… Too much oil can ruin a recipe. Ask my husband about the Thanksgiving Pumpkin pie I cooked years ago when I first started cooking with essential oils… let's just say it was FLAVORFUL.
Turmeric
Turmeric is widely used in Indian and Mediterranean cooking. According to the American Cancer Society,
"Curcumin, an active ingredient in turmeric, is an antioxidant. Antioxidants are compounds that can protect the body's cells from damage caused by activated oxygen molecules known as free radicals. Laboratory studies have also shown that curcumin interferes with several important molecular pathways involved in cancer development, growth, and spread."
Turmeric may protect our liver from toxins; lowers cholesterol levels and improves blood circulation. It has antibiotic, antiseptic, anti-inflammatory and anti-cancer properties.
Verda Jones of Jones Health Essentials gave me this tip: Take a tsp. of Coconut oil and an 1/8 -1/4 tsp. of Turmeric every day to ward off candida, colds, and flu. You can eat it straight, but we like to add these two to our scrambled eggs in the morning.
Here is a video on how to use turmeric for your cooking:
Cayenne Pepper
The right hot chili pepper in ethnic foods particularly Korean, Chinese and Thai is good for lungs, kidneys, heart and stomach. It may improve digestion, circulation, arthritis and cholesterol.
Cayenne pepper is rich in Vitamin C, B, E, beta carotene, folate, phosphorus, potassium and zinc.
It's a hard one for some to tolerate but it really is a phenomenal spice. It's used in the Stanley Burrough's Master Cleanse to help improve circulation and get the toxins out of the body. Cayenne pepper comes in different degrees of hotness if you purchase it directly in bulk from a health food store. Start with a lower number and work yourself up to the hotter.
Also if you can get to a health food store and buy FRESH BULK organic spices, that is best. Take them home and put them in your empty glass supplement containers and just re-label them.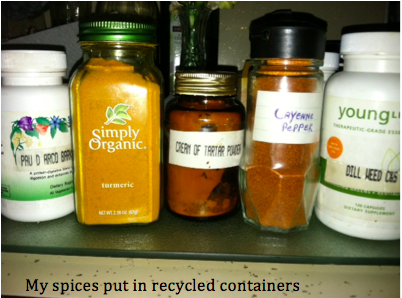 If you have never used these spices, it may be tough to start using them. Start off with one spice at a time and before you know it, you may be reaching out to your pantry for the spices the next time you cook. And that may spruce up your life and health.
Do you have a recipe to share using any of the above spices? Let us know.
Disclaimer: This information is not meant to diagnose, prescribe, treat or cure any illness or disease. It's strictly for informational, educational, or entertainment purposes ONLY. The products I talk about are not meant to diagnose, prescribe, treat or cure any illness or disease. Any information I give you about them is for informational or entertainment purposes only. They have not been evaluated or approved by the FDA. Please seek the qualified health professional of your choice when making health decisions for yourself, your family and your pets.