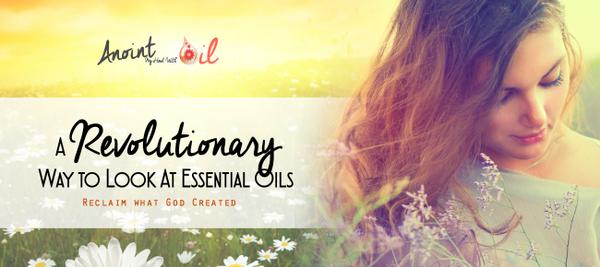 Have you wrestled with how to use essential oils
Biblically when the New Age Influence is so strong?
Live Webinar May 5, 2015
In this refreshing discussion – completely free from either paranoia or obsession – your hosts will frankly, and openly discuss what place essential oils have in today's Christian homes. The New Age movements counterfeits have long kept Christians bound in fear and unwilling to use God's natural remedies. Your hosts will help you understand what is fraudulent, and how the New Age movement is actually imitating something real. Our job is to search out the real, and to not take part in the counterfeit
We do not need to operate in fear, or reject what God has created because the enemy has tried to taint it. We need to claim what is ours and use what God created for us as good.
The Bible frequently speaks of anointing, ointment, and perfume. What does it mean? How does this fit into our modern lives?
Find out more and register for FREE today! Limited seating available, register soon!
With Love,
Kayla

Disclaimer: This information is not meant to diagnose, prescribe, treat or cure any illness or disease. It's strictly for informational, educational, or entertainment purposes ONLY. The products I talk about are not meant to diagnose, prescribe, treat or cure any illness or disease. Any information I give you about them is for informational or entertainment purposes only. They have not been evaluated or approved by the FDA. Please seek the qualified health professional of your choice when making health decisions for yourself, your family and your pets.