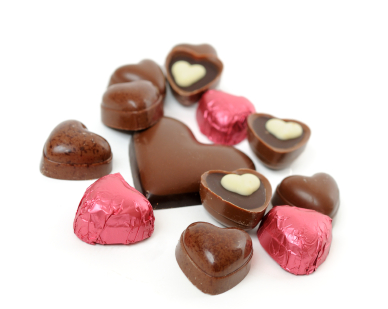 For most women, February means three things: red or pink hearts, chocolates and all things related to Valentine's Day. Yes, it is celebration time again…sweet delights! Did you know that 58 million pounds of chocolate is sold during this time of the year?
It is a pure delight to celebrate love and friendship in February.
On another note, the Centers for Disease Control and Prevention (CDC) calls it the American Heart Month. This is what Kathleen Sebelius of Department of Health and Human Services said:
"Heart disease takes the lives of far too many people in this country, depriving their families and communities of someone they love and care for—a father, a mother, a wife, a friend, a neighbor, a spouse. With more than 2 million heart attacks and strokes a year, and 800,000 deaths, just about all of us have been touched by someone who has had heart disease, heart attack, or a stroke."
Sounds discouraging?
To bring awareness, here is a video by Elizabeth Banks for goredforwomen.org about the number one killer disease:
At the Total Wellness Doc, we take our Total Wellness very seriously. Let's look at 5 ways to a healthy and happy heart for men or women of any age.
Simple tips you can follow daily for a healthy and happy heart:
#1 Love and gratitude- there is power in love and gratitude. The greatest success book says perfect love casts out all fears. The act of love and words of gratitude can bring healing or enrich relationships. It brings harmony and respect for families and friends. It has the power to heal our body, mind and soul. The opposite of love could be hate or criticism that will result in fear and doubt. Guard your heart today.
A spirit of gratitude can truly change your heart. Mommies and Daddies, if you have ever seen the Veggie Tales episode's Madame Blueberry, you can see how gratitude can change a heart. Check it out on Netflix or buy it on Amazon, it's a great reminder.
Action for today: Show your love and gratitude to your loved ones. It will bring you joy and change the atmosphere of your home.
#2 Physical Activities- much has been said about physical activities and many of us try hard to schedule them in our daily lives. There are many activities that do not require expensive equipment or club memberships. For example, we can start walking, jogging, swimming, tennis and/or stretching. According to CDC, physical activities can help
• Control weight
• Reduce risk of cardiovascular disease
• Reduce risk for type 2 diabetes and metabolic syndrome
• Improve mental health and mood
• Increase chances of living longer
Action for today: Take a walk around your neighborhood for 15 minutes.
#3 Lifestyle and habits- Eating out and fast food are convenient but if we eat out and have fast food on a regular basis, the habit might 'kill' us. A habit that is sure to increase blood pressure, increase risk of cardiovascular disease, cancer and rapid aging is smoking. (Please read my article on smoking). Another dangerous habit is excessive alcohol intake.
Studies show that people who have excessive alcohol drinking habits are more likely to have high blood pressure and risk damaging their organs like the liver, brain and heart.
A quote to encourage you if you have been struggling with these habits:
You have to decide what your highest priorities are and have the courage – pleasantly, smilingly, non apologetically – to say 'no' to other things.  And the way to do that is by having a bigger 'yes' burning inside.  The enemy of the 'best' is often the 'good.'  ~Stephen Covey
Action for today: Seek help or join a support group if you have addictions.
#4 Stress- Stress is normal but too much stress will be harmful to our health. A physical or emotional change could cause stress. Do you know your 'stressors'? Some emotional warning signs of stress are depression, anxiety, crying, mood swings, nervousness and irritability.
Action for today: Read my article Your 10 Day Pick Me Up Simple Things You Can Do to Overcome Fatigue, Depression and Stress.
In the article, I've outlined steps you can take immediately. Remember to use Joy Essential Oil. Joy is an uplifting blend of pure essential oils that creates magnetic energy and brings happiness to the heart.
A must have if you want to promote heart vitality is Aroma Life essential oil.
My own testimony on Joy:
In December 2011 we miscarried our second baby that year.   I had been pregnant half that year and still had no baby.  I was very sad and depressed.  Even on sunny days (my favorite) I didn't even feel the warmth.  Two weeks after the miscarriage I went to my mother in laws to stay. She gave me a bottle of Joy oil and I started using it over my heart and inhaling it several times a day.  I began to smile and laugh and start to feel like me again. I have been using it for the past month and every day I use it I feel better and better.  The days I don't use it I don't feel the despair I did before but I just feel a little off without it.   Joy oil is definitely my "happy oil"!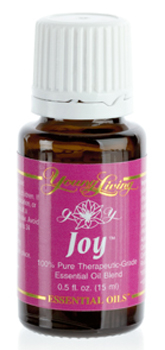 #5 Food- American Heart Association wrote about the dangers of saturated fat, trans fat and cholesterol. Their recommendation is less than 7% of total daily calories on saturated fat, less than 1% of total daily calories of trans fat and less than 300 mg a day of cholesterol for healthy adults. Do you know what you are eating today?
Action for today: Please read our article on Top 10 Tips to Keeping a Food and Nutritional Journal for Total Wellness. Keep a food journal and track your progress.
A nutritional supplement to get your hands on is Ningxia Red. Ningxia Red is known to promote stamina, gives more energy and reduces stress. Here is our article on Ningxia Red.
Every February, we celebrate Valentine's Day with those we love and cherish. Would you like to do that for many more years to come? Let's make some simple changes and follow these simple tips to a healthy and happy heart.
Your comments are important to us. Please leave yours below.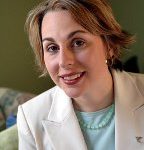 Dr. Mary Starr Carter is known as the Total Wellness Doc. She has been training individuals about Natural Health Solutions for over 13 years. She is trained as a Chiropractor and has studied under the world's foremost leaders in natural medicine. She is a mother and a wife and has created a balanced and total wellness life for herself and thousands of her clients using her simple wholistic approach to health and wellness. Her coaching, classes and ebooks help clients with Fibromyalgia, Hormone and Adrenal issues, Asthma, Diabetes, Weight problems, Thyroid and Chronic pain find resources and solutions to better health.