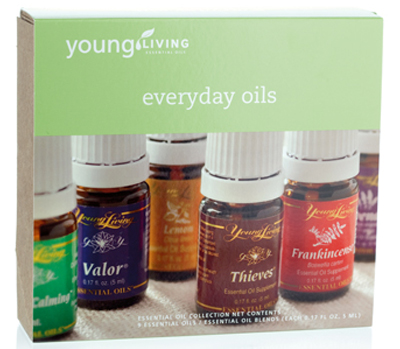 Check out this video of Maria Fibiger, Director of Cancer Connects, an organization that provides cancer patients with complimentary therapies and resources during their recovery. I am so happy that these programs are available today because just a decade ago, they were not.
The first 5 years of my career working with Young Living Essential Oils was a slow climb. Back then, the only local Natural Wellness hospital approved facility in Central NY was the Springs part of Clifton Springs hospital. (The name was in honor of the Sulfur Springs that had been noted for their healing properties throughout the century.) Today Central NY has many hospital wellness centers as well as small Wellness Centers offering a variety of therapies.
In 2000 I began speaking and presenting on essential oils at a variety of events and facilities. I would go out several times a week to talk to a mom one on one, or a group of women at the library or even local bowling alley. Parents and many women who hadn't found solutions with traditional medicine wanted to hear what we had to say. Then other doors opened.
In the beginning, spas and hair salons were the first to bring us in. They wanted to know how to use these all natural products in their treatments and services. Next were the health food stores. They let us present but it still would be few years before they would agree that their essential oils were inferior to Young Living Essential Oils. It took one health food store hundreds of happy Young Living clients for them to finally put our oils on the shelves.
Next I started teaching essential oil techniques at our local massage school and my alma mater Chiropractic College NYCC. Later, nurses asked us to present to small groups and finally hospitals asked for essential oil presentations.
Today, Young Living Essential Oils are in over 2 dozen hospitals across the US and more abroad. They can be found in doctors' offices, like the famous Christian physician Dr. Colbert, and pharmacies like Health Smart Pharmacy in Baker, Florida.
But one thing that I recently saw when presenting at an event held at a local Medical Facilities Wellness Center is that my little old Young Living Essential Oils were everywhere. The Reflexologist, the massage therapist, the yoga instructors, the patients and other service providers used our products. In fact, I would estimate that over 10,000 in Central NY regularly use Young Living Essential Oils and multiple millions worldwide. 15 years ago there were probably less than 50 people using these oils in Central NY.
How did this happen? Well people like me, my mentor Kathy Kouwe, and other women and men got such good results with them that we couldn't keep quiet about it, so some of us made it our business to share with others.
So my message today is this Young Living Essential Oils can be helpful in supporting your health and total wellness if you use them. They have a proven track record to work by both clients and science. And best of all, they are safe.
If you haven't started using essential oils yet, I am feeling compelled to offer something I NEVER DO. I am a busy mom and business owner but I know that many of you need help deciding where to start with essential oils.
I am offering a complimentary 10 minute consultation if you have never used essential oils in the past. We will email you with a simple survey to fill out to help us figure out what essential oil will work best for you. Then we will schedule our appointment to discuss the oils we chose, give you instructions on how to use it and get you started on the road to improved wellness.
I would love to offer this to everyone, but since my time is limited I again am offering it to only 10 people who have never worked with essential oils before. I know they can make a difference in your life.
To set up an appointment, email our office at info@starrhealth.com and state your name, phone number and the reason why you would like a complimentary consult… ie… trouble sleeping, weight gain, stuffy head all the time.
The best thing about my job now being a mom is that I don't have to travel anymore if I don't want to because of the internet and technology. I can do my job helping others from a smart phone. It's so fun!
Lastly I want to share that spreading the word to over 10,000 in a little over 10 years is part of my job but I didn't do it alone. I work with a team of other Young Living Essential Oil consultants. This team consists of a variety of people including former cancer patients who used the oils like Mike Welch of www.mikethemiraclewelch.com, Kathy Kouwe a stay at home mom who was passionate about keeping her kids healthy and helping others. Joyce Appel, a nurse at St. Joseph's Hospital, and the list goes on.
Our mission at Young Living is to get essential oils into every home in the world. We need help doing this. In July I will start the interview process for bringing on 3 more Young Living Consultants nationally and 1 internationally. I would appreciate your help in spreading the word.
If you know someone who is looking for a part time or full time position that is computer savvy, passionate about helping people and ready to impact their life and the lives of others for good, please have them call my office to set up a telephone interview. 315-883-1943. Please, only serious applicants.
Our company is ready to spread the message of natural medicine globally. Thank you for helping us.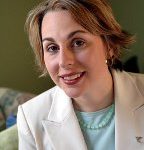 We publish newsletters and blogposts twice a week for our readers for general education purposes only. We cover topics that are related to achieving and maintaining total wellness which includes our emotional, physical, spiritual and financial health.