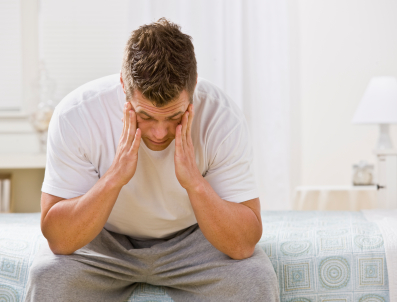 Today I was going to share with you about new life, but my heart and God has urged me to speak to you about Post Traumatic Stress Disorder in our returning veterans. I started to see it several years ago in practice. A sister or mother would share with me the terrible struggles of their brother or son who had returned from Iraq. Moms would tell me about their sons and daughters returning from the war and being on anti-depressant and anxiety medication.
I live by a large Army Base and in the next year or so we will see a large number of veterans return to this area. There is talk about their impact on the economy and jobs for them but little talk about supporting their bodies and minds needing to be transitioned back to civilian life. There is some talk about Post Traumatic Disorder, but not enough.
I believe that just like there are so many weeks spent in boot camp, the same should be required upon returning. These men and women who lay down their lives for us are not given the honor they deserve or need upon returning from their duty. Doesn't it just make sense that they would need time to decompress, evaluate their mental and physical status, learn behaviors and skills to deal with the things they experienced and lived? I believe they do because 22 veterans a day take their life.
Sadly last month my colleague Kathy Farmer lost her son not on the battlefield but years after he served in Iraq. The effects of Post Traumatic Stress Disorder coupled with loss were too much for him to bear and he took his life. She is determined to share Brad's story and crusade so that others get the help they need.
Post Traumatic Stress Disorder can happen for many reasons. I've written about it on my blog but special attention needs to be paid to our veterans. Will you please help me spread the message?
Below is a news report and Kathy Farmer's Facebook post about Brad. Remember, 22 veterans a day take their life. Please help reduce this number by sharing.
For your family's wellness,
Dr. Mary Starr Carter
the Total Wellness Doc and Mom
*******************************************
Yesterday my exceptional son, Brad Farmer took his own life. He felt that he was causing so much pain that his leaving would mitigate the pain of others. He didn't realize the pain others felt was the pain they sensed in him. Brad was a kind hearted man (always my boy) who deeply felt all of his emotions. He had just begun dealing with the PTSD from two tours in Iraq. We had great hopes for his future. PTSD and the break up of his relationship with his fiance, were too much for him to handle. He has left behind many who loved him very much. His sisters, Rae Marie and Allison Hajek miss their brother very much and his nieces and nephews won't have his advice and guidance. Those that know Brad, did you know before he went into the army, he was his sister Rae's manny for her son Zane. 

His last actions were to protect his family and friends from as much heartache and trauma as possible. I will love you always, my son.  – Kathy Farmer
Disclaimer: This information is not meant to diagnose, prescribe, treat or cure any illness or disease. It's strictly for informational, educational, or entertainment purposes ONLY. The products I talk about are not meant to diagnose, prescribe, treat or cure any illness or disease. Any information I give you about them is for informational or entertainment purposes only. They have not been evaluated or approved by the FDA. Please seek the qualified health professional of your choice when making health decisions for yourself, your family and your pets.