Editor's note:
Today my heart is hurting for several of my clients. This weekend they will become empty nesters saying goodbye to all their children as they go off to college. One amazing single mom has raised her three girls for the past 25 years. She, like many others is struggling through terrible grief. Today's article shares some strategies that will help many parents deal with that sadness. Written by my friend and colleague Jeannette Webb of Aiming Higher Consultants she knows your pain personally and has helped hundreds of parents and college bound children navigate the college admissions process.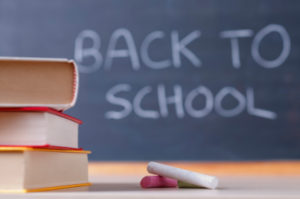 Tips for Staying Sane When Kids Leave For College

By Jeannette Webb
While much of the world seems eager for their kids to grow up and get out of the house, I haven't found that to be the case for the families I know and work with. In fact, many parents fight valiantly to ignore the ache in their heart that reaches a crescendo when their child leaves home for college. It's not something many people talk about and even though we know it's going to be difficult, the utter desolation can threaten to overwhelm a parent when the day finally comes.
I was totally unprepared for the depth of my grief when my oldest left home.
Fortunately, I had a dear friend ahead of me on the journey and she shared some strategies that made things bearable.
1. Make some physical changes
There are many ways to implement this, but let me give you an example. Families who are close usually place a high priority on sharing meals together. That is a wonderful habit that can cause great pain when there is an empty place at the table. My friend told me firmly to get rid of that empty space.
Since, we are a family of four and dine at a round table that just fits us, I moved from my usual seat and sat in my son's seat and placed a centerpiece in my old spot. I removed his chair to storage. It totally changed my vantage point and I wasn't seeing his empty place or his unoccupied chair.
When my daughter left home, I shoved the table up against the wall, moved her chair to storage and set out two placemats at the two remaining chairs with a centerpiece in the center.
2. Remove reminders
Sometimes it's the little things that can bring tears. I realized, after crying a few times in the shower, that my daughter's shampoo and other "shower stuff" was still in place even though she wasn't. I took it all out and stored it out of sight in a cabinet where it would be waiting for her return.
I kept catching sight of my gloomy self in the large mirror she uses for violin practice in the living room. It got moved to her bedroom and no longer serves as a reminder that she isn't there practicing.
3. Stay interruptible
Life stays busy even after kids leave home, but it is imperative that you stay available for them. Our kids are going through an even greater adjustment than we are and if we are too busy to talk when they call, they will eventually quit calling at all. My kids and I have grown even closer through their college years because I made it my priority to be there for them as they were navigating new things. We've laughed and cried, shared successes and failure, and tightened the family bond while the cell phone minutes ticked away. Trust me, it's worth the expense to avoid the consequences. I've talked with moms who didn't make the time to be present for their young adults and then they couldn't figure out why the kid got into trouble at college.
4. Talk to people
Most parents going through the pain of kids leaving home assume they are the only ones suffering and so stay silent. I recently had a conversation with an old friend and we discovered that we'd both battled tremendous grief over our children leaving home and had gone through it alone. If we'd opened up, we could have planned special get-togethers to laugh over our high school pranks, go shopping, or anything to make it through. But we wouldn't have had to face things alone.
If you are facing the empty nest this year, take steps to make life more bearable. If you have friends who are facing it (even though you are not), invite them to lunch, give them reasons to laugh, and be there for them. There is a reason Christians are instructed to do life together with other believers.

Editor's recommendation to reduce stress:
In addition I have to add that inhaling Young Living Essential oils like Citrus Fresh, Stress Away, Sacred Frankincense, Joy and Valor 10 or more times a day can give you a great sense of peace.

Let us know what your thoughts. Please leave a comment in the comment section below.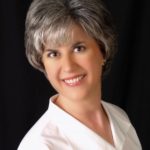 Jeannette Webb is the founder of Aiming Higher Consultants, a firm dedicated to helping Christian students gain admission to great colleges. She has a heart for assisting parents as they train their children for excellence. Jeannette works to empower families to make thoughtful choices for their younger children, to confidently navigate the difficult high school years, and then ace the college admissions process. If you liked today's issue, you'll love her personalized consulting services that help you map out a holistic plan for your student. While Jeannette is best known for her clear-sighted counseling, her clients feel that her biggest gift to their family was permission to be themselves.

We publish newsletters and blogposts twice a week for our readers for general education purposes only. We cover topics that are related to achieving and maintaining total wellness which includes our emotional, physical, spiritual and financial health.