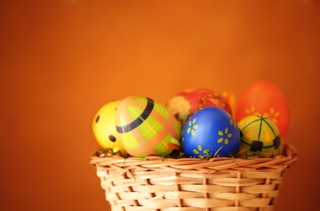 Beyond Easter bunnies, jellybeans, hot cross buns, colorful eggs, Peeps and egg hunting events for kids… why exactly do we celebrate Easter? Here in the United States children and adults are seen dressed in their Sunday best with new spring dresses and some with beautiful hats going as a family to church, followed by a special Easter Meal. Easter baskets are presented as gifts to each other.
There are many versions of its origin and everyone in the world celebrates this special day differently.
Celebrations Around the World
In the Philippines, the young and old are seen solemnly remembering their sins and some taking up the challenge of putting barbed wires as crowns on their heads and carrying a heavy cross, walking the streets suffering like Jesus. Some even attempt to be nailed on the cross on Good Friday, known as Penitensya to recreate what Jesus did over 2000 years ago. Easter is celebrated for a week long from Palm Sunday to Easter Sunday.
In the streets of Antigua, Guatemala, Good Friday is the peak of the celebration where andas or floats with statues of Jesus suffering and holding a cross or hung on the cross. Some statues are carried by hundreds of men clothed in purple robes. This celebration is called Semana Santa or Holy Week. Carpet of fresh flowers, fruits, pines and sawdust are put together by residents and adorned in front of their homes and street for the procession.
Here is a video from Pilot Guides on Easter Celebrations Around the World, particularly Antigua:
History of Easter
Easter is also called the moveable feast because it doesn't fall on the same date every year. It is observed in Spring on the first Sunday following full moon after the vernal equinox on March 21. So it is celebrated anywhere between March 22 and April 25 every year.
The word Easter is derived from Eostre, a Teutonic goddess of spring and fertility. The exact derivation of the word Easter is unknown. According to History.com, the Latin term hebdomada alba or white week, is an ancient reference to Easter week where people wear white clothing and get baptized during this time. There was a translation error and which appeared as esostarum in Old High German and eventually translated to Easter in English.
Is it a pagan or Christian celebration?
In the festival of Eostre, rabbit are a symbol of the goddess. I learned somewhere that Christians combined elements of the festival of Eostre to help convert and baptize pagans to Christianity. I don't know if that is true or not. To the Spanish, Easter is Pascua and the French, Paques, derived from the Greek and Latin word Pascha or Pasch, which is Passover.
Church bells throughout France are silenced on Holy Thursday also known as Maundy Thursday, the night before Good Friday, since the 12th century to recognize Jesus' death. The Easter bells, les cloches de Paques, flew to Rome to bring back Easter eggs. The bells ring all year the few days before Easter Sunday.
When the church bells ring, the celebration starts with Easter eggs, treats and chocolates of all sorts. Imagine, there is at least one church bell in each town or village that chimes all year. What joy it brings on Easter Sunday, when it chimes again with goodies after a few days of silence. The bells bring back goodies to France from Rome. Children go egg hunting and celebrate Easter with Grandma with a traditional Easter lunch of dishes made out of eggs and lamb.
Most countries celebrate Easter from Lent to Easter Sunday, which is about 40 days. Christians around the world take this time for reflection, fasting, praying and observing it like the 40 days that Jesus spent in the wilderness.
Places like New Orleans, United States and Rio de Janeiro, Brazil celebrate Fat Tuesday or Mardi Gras. The Tuesday before Ash Wednesday where sinful activities, fireworks, parades, food, parties and masked and beautiful costumes are worn in celebration of the day before solemnness and fasting begins the next day.
To many Christians in the Western World, Easter is a time of celebration where Jesus resurrected from the dead. It is an important day to remember there is hope after pain; there is life after death…a time to usher in the new and let go of the old.
Here are some Easter quotes to ponder as you celebrate with your loved ones:
Alice Freeman Palmer: For I remember it is Easter morn,
And life and love and peace are all new born.
Henry Wadsworth Longfellow: 'Twas Easter-Sunday. The full-blossomed trees
Filled all the air with fragrance and with joy.

Robert Flatt: The resurrection gives my life meaning and direction and the opportunity to start over no matter what my circumstances.
Let's celebrate the resurrection of Jesus Christ. The One and Only Son of God that conquers death and bring hope to all who believes and have faith to move forward with His plan for you and I.
The Total Wellness Doc and Mom and Team would like to wish you a Happy Easter and a time for new beginnings and healthier living. Please join our growing community of moms, dads, grandmas, grandpas on our Facebook Page… making a difference in our own life in Total Wellness of Body, Mind and Soul.
Happy Easter.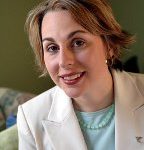 We publish newsletters and blogposts twice a week for our readers for general education purposes only. We cover topics that are related to achieving and maintaining total wellness which includes our emotional, physical, spiritual and financial health.