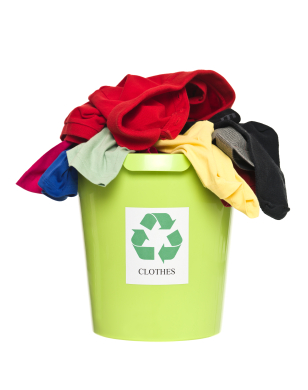 Being pregnant three times these past few years has caused me to expand and contract several sizes. I have been blessed to have an assortment of friends donate jeans and clothes to fit my various sizes.
I have tubs of clothes ranging in sizes from size 16 down to size 8. I have organized them in the approximate weight I am at those sizes. Right now I have about 5 pounds to fit into all the 11 to 12 sizes, 15 pounds to release to get to the size 10's and I am thinking 25 pounds to see size 8.
I started to use more recycled clothes when I learned the following facts:
The textile industry is the third most polluting industry of our globe.
More than 2000 chemicals are used in the textile industry.
90 percent of clothes are imported…. And many of those imports come from China.
Textile mills, specifically in China, are releasing wastewater (water used to bleach, rinse chemicals and dyes) back into the rivers, lakes and streams. Proven pollution has or is happening locally and globally.
Huge amounts of water and pesticides are needed to grow cotton.
Making new clothing is not only polluting our globe it is polluting us. When I go into a department store to shop for clothes I notice something every time… my cheeks get red, my throat gets dry and I get a slight headache after about 30 minutes of trying on clothes. Why?
Residues of chemicals even toxic chemicals can be found in new clothing. These chemicals can cause rashes and other reactions in adults but can be especially harmful to babies.
A Green Peace sponsored research called "Dirty Laundry", found hormone disrupting chemical residues in new clothing of over 6 different major brand name clothing and shoe companies.
The mark up of most department store clothing is 100%.
We throw away about 68 pounds of clothing and cloth products a year.
Are you shocked too? I know and we all love those Macy's coupons. I am not saying never buy anything new but maybe try a few tips to help you get a new wardrobe with less of an impact on our environment and less toxic effects to your health.
When you are done with your clothes, donate them to Goodwill or a community donation box that sends the clothes to poor communities overseas.
Use your used clothing to make something new. My friends make SMITTENS. They are old sweaters turned into mittens. You can search online for other ideas like sweaters into winter hats, etc.
Have a Frock Swap. This is a fun party to have with all your friends. Each person invited brings decent clothing that no longer fits them or they are ready to let go of. Maybe up to 10 items. The hostess lays it all out with areas for trying on clothes. The guests get as many tickets as outfits they brought to swap and you can take home that many "new used" clothes.
Sell your clothes on Craig's List or other online spaces.
Shop consignment and second hand stores. More and more classy nice second hand stores are becoming available everywhere. If you are looking for something specific talk to the store's buyers and have them on the look out for you.
Purchase your young children's clothes used at garage sales, Craig's List or from a friend whose kids are older. (At one garage sale I spent $125 and had clothes for my 3 month old until he was 3 years old.)
Buy organic cotton fabrics or textiles made from sustainable cotton, bamboo, or hemp.
When you do buy new, buy just what you need or really want. And always wash your clothes thoroughly before wearing them. You may even want to air them out first and then wash them.
Remember, every little thing counts. Using your socks with holes in them for dust rags or even getting out and exercising so you can get back into your pre-winter weight clothes and not having to buy new ones impacts our world for the better!
Was this article helpful?  We would like to hear from you! Leave a comment on below.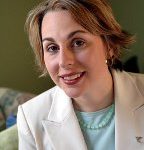 We publish newsletters and blogposts twice a week for our readers for general education purposes only. We cover topics that are related to achieving and maintaining total wellness which includes our emotional, physical, spiritual and financial health.