The stewardess on the plane was an amazing woman with many talents. She was originally from the Philippines and moved to this country, having had several degrees and different careers during her life.  She loved people and just had a caring heart.  She and her husband recently adopted a Philippines' baby girl and he was living in the Philippines with their daughter and she was flying the skies. They had a home in Texas too and I didn't ask but I just felt that her heart was with her family. Maybe her husband could not get citizenship, maybe there were legalities of leaving the country with their baby, maybe they had more help from their family there, I don't know.  But I just knew that although she was a phenomenal stewardess and seemed to love her job, if money didn't matter she would probably be with her family creatively making money another way.
I was checking out at the grocery store and I heard the two clerks talking about the upcoming BIG Lotto drawing. The one cashier said, "if I win I am paying off my school loans and paying cash for Law School." The other cashier said… "I don't know what I would do… Maybe build a new house, but I really could have any house I wanted." I asked, "Are you all talking about winning the Lottery?" They said yes. And then I proceeded to question them. Sue, the one cashier in her late 40's tells me that really she doesn't want to win the lottery she just wants to BE COMFORTABLE. Be able to pay all her bills. Get away for the winter where it is warm.  And be able to take weekends and holidays off and not be stuck working the upcoming Easter Sunday Holiday like she is this year.
My heart hurts for both the stewardess and the cashier, not because of the situations they are in but because they don't see a way out of their situation. BUT I DO.
It's called a Home Based Business and simply it's a small business that you can run from your home or from your smart phone and iPad anywhere in the world.  In 1999 I was introduced to the concept and in 2001 I started getting serious and partnered with Young Living Essential Oils to distribute and market their products all over the world.  Today myself and 35 other associates in our team work 2-20 hours a week sharing, teaching and marketing about Young Living products to more than 2500 people all over the world.
What's the earning potential on that? COMFORTABLE. It allowed for comfort when my husband suddenly lost his job in 2006.  It allowed for comfort and a consistent residual income when I wanted to take almost a year away from my business when I had my first son.  It allows for us to create jobs. It allows for us to make investments in real estate.  It has allowed for me to pay off over $200,000 in debt.
So if you think you want a little comfort in your life, or you want to be able to work from home, or you want to just have enough money to do a few extra things this summer, watch this message.

How do you know if a Home Business is right for you? 

1. You have to have a strong desire for change.

This is a commitment and unless you have a strong WHY you are doing it, then you could quit when times get tough.   Don't start a home business unless you have a strong why.

2. You have the capital to invest – Company & Training

This is a business and it will require an investment.  Most home businesses initial investment range from a few hundred dollars to a few thousand.  A much littler investment than starting your own restaurant or store front business.  In addition, you will need monthly capital for training, product, and marketing expenses.

3. You have time – 18 months of 5-10 hours a week minimum

A true lasting business will require consistent work weekly  (5-10 hours minimum, 10-20 hours maximum) for no less than 18 months.  You may see results before this but to created lasting residual income, give yourself a time commitment of 18 -24 months.  (I also recommend not working more than 20 hours a week consistently or you will end up in burnout.)

4. You are teachable and willing to learn new things
Even if you have a background in sales and business, make sure you keep a teachable mind and heart.  In this industry you must constantly learn new things.  You will need to learn to communicate in new ways like through social media, email, video, etc.

5. Self motivated- hold yourself accountable

Unlike a job, a home business doesn't have anyone telling you to work or not.  No one will fire you if you don't show up for 2 weeks, but you won't see the results.  Self motivation will pay you huge profits!

6. You have a product that is consumable or gets used up

A consumable type product based home business creates for re-orders and loyal clients.  This is the foundation of any good and long term home based business.  This creates an income that is residual, meaning you get paid every month because they client re-orders every month.

7. You have some passion or excitement for what you are doing

Don't try to start something you don't have any excitement for. Passion will fuel your profits.

8. You are okay making mistakes

Every business owner makes mistakes.  Don't be afraid to. It's not about perfection it's about results.

9. You've come to an agreement with your spouse and children about your business

This is very very very important to do.  Have a serious talk with your family.  Let your spouse or significant person in your life learn how you did about your business. Decide together when you will work your business and how you will.  (Wednesday nights mommy is not home, every Tuesday and Thursday Daddy works on his home business from 5:00-7:30)

10.  You have to be willing to work harder on you than anything else.  Personal development.

It may sound strange but if you have ever watched seasons of the Biggest Loser you will see the most successful individuals in lasting weight loss work harder on their own issues and improving themselves then anyone else.  It's the same in this industry.  The long lasting top earners are the ones who have worked harder on themselves.  Their people skills, their issues and challenges, their STUFF.
So what do you think?  Do you think owning a home business is right for you? If you are serious and ready to take the next step this month we are interviewing for Associate Home Business owners with our company. 
Call our office to set up a pre-screening interview to see if what we have might be a match for what you are looking for and if your skills, goals and talents are a match for us.  Call our StarrHealth office at 315-836-2014 ext 7004.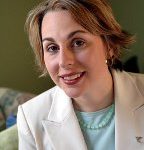 We publish newsletters and blogposts twice a week for our readers for general education purposes only. We cover topics that are related to achieving and maintaining total wellness which includes our emotional, physical, spiritual and financial health.