Are you ready for the best soup EVER for your health? Well that is Miracle Soup!! This cleansing Cabbage, Bone Broth, Veggie soup is awesome for preparing for a cleanse, helping move a cleanse along, enjoying when you are trying to eat clean.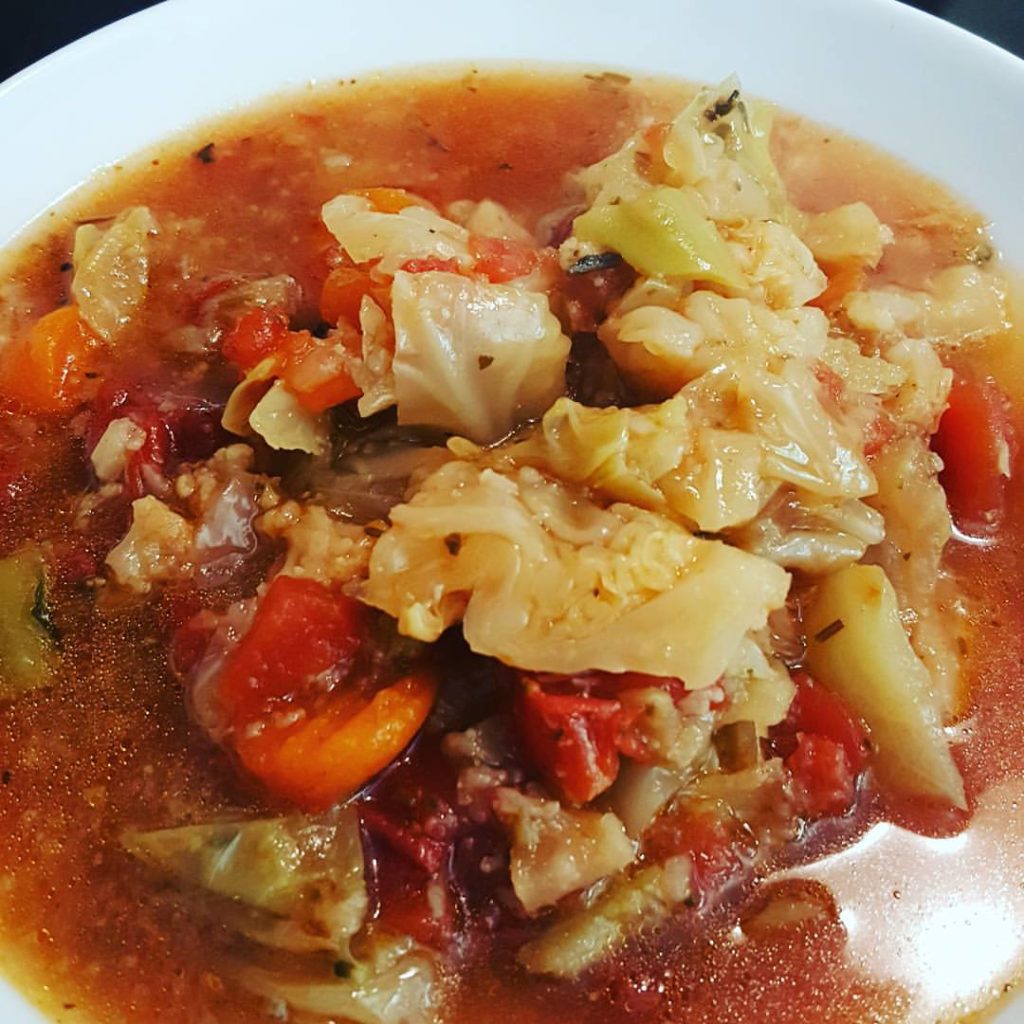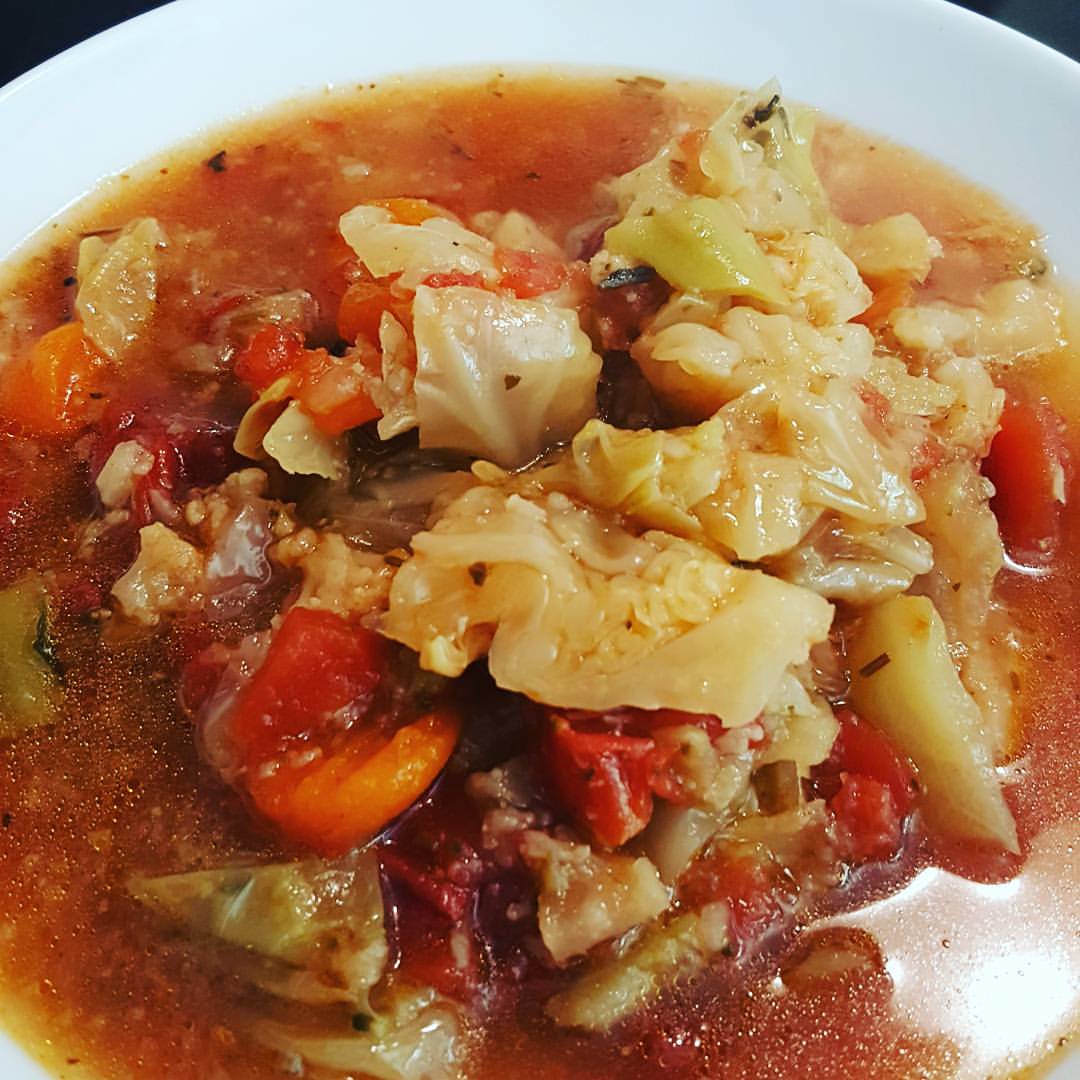 Here is my recipe modified from Crystal Parrott's Cooking Little by Little Cookbook
Miracle Soup Ingredients
1/2 Head of Cabbage — cut into bigger bite size pieces
1 medium Red Onion — diced (I also use yellow onions if I don't have red on hand)
6 Cloves of Garlic
4 Organic Carrots — cut into bite size pieces
1 Bag of Frozen Broccoli & Cauliflower — if you can only find broccoli, cauliflower, and carrots use less carrots in the soup or a head of broccoli and 1/2 head of cauliflower raw
3-4 Stalks of Celery — cut bite sized (we omit this in our house because its the only veggie my husband does not like)
1 – 14 oz Organic Diced Tomatoes
Miracle Soup Spices
1 tsp Sea Salt – We just use Celtic Salt in our family.
1 tablespoon Italian Seasonings like Basil, Thyme Oregano or 1/2 tablespoon Basil 1/2 tablespoon Oregano — You play with the Italian seasonings to get your soup as spicy or bland as you want.
2-3 cups of Bone Broth Chicken — you can also use Vegetable broth if VEGETARIAN but the Bone broth is healthier for the body
**You can also use a 1/4 cup of tamari to give it more of a salty flavor after cooking.
Miracle Soup Cooking
Easiest and Fastest: Put everything in the Instant Pot set on Soup for 12 minutes. Turn off and let naturally Pressure release. Add water to almost cover veggies.
Easy: Put everything in Crockpot set on Low Setting for 3-6 hrs until Veggies are soft.
Stove top: Put everything in Pot simmer until veggies are tender.
Our version will not be too salty with the 1 tsp of salt, so if you don't want to add more salt after cooking use 1/4 cup Tamari. Remember add Tamari after cooking and let simmer for 5-10 minutes.