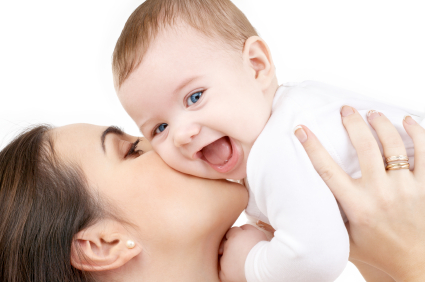 I sat in the dark of the night looking at my newborn baby girl make sleepy smiles as she drifted into slumber. My heart filled with joy and love for this precious little one and then I thanked God for giving me this wonderful gift. I also thanked Him for restoration and fulfillment of His promise.
I miscarried 2 babies in 2011. Rachel and Jesse are the names of my children in heaven. You live with heartbreak and sometimes it seems like you will never have the thing you want most, another child, but then God gives you more than you can ask for. You hear stories of it all the time. The couple who struggles with getting pregnant for years and years and finally when they give up or adopt a baby, they get pregnant. God's promises are great even when we can't see any good in our current situation in life. I think holding on to those promises is so important.
My good friend Debbie's passion in life from the time she was a young girl was to have children of her own. She is amazing with children and has had a long career working with children. But sadly she lost all her pregnancies. She became the foster mom to a daughter around 2 years old and eventually was able to adopt her. And now recently this past summer she became the primary caretaker of her baby granddaughter. The two of them pour out more love and affection. It's beautiful. I think God can restore in ways that we can't even imagine. Sometimes it might take decades, years or sometimes he can do it quickly too.
Here is a story of Second Chances from our town that can warm everybody's heart and remind us with God anything is possible.
Disclaimer: This information is not meant to diagnose, prescribe, treat or cure any illness or disease. It's strictly for informational, educational, or entertainment purposes ONLY. The products I talk about are not meant to diagnose, prescribe, treat or cure any illness or disease. Any information I give you about them is for informational or entertainment purposes only. They have not been evaluated or approved by the FDA. Please seek the qualified health professional of your choice when making health decisions for yourself, your family and your pets.