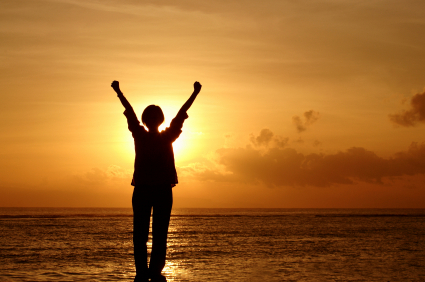 This week I had two close friends get some awful news. I feel it is important to share their stories with you.
The first friend I couldn't believe my ears when his wife called to tell me that her young husband of 38 years had Lymphoma. Oh my goodness not Ted*; they had two young children 3 and 1 years old. Ted had just lost his high paying job the year before and was unemployed for 5 months. They lost their retirement because of it and now they were looking at possibly more financial stress because he had not been with his new company long enough to get his full benefits.
My second friend made me promise not to tell anyone when she shared that her husband had Prostate Cancer, and now they had found a sizeable mass in his abdomen that they didn't know what it was but think it may mean the lymph nodes are cancerous. He was getting a biopsy this week and that we needed to pray for him because Larry* was really scared.
My heart hurt for these men, their wives and families, but somewhere in the back of my mind I couldn't help but think about HOW this happened.
See, both of these men were on a specific medication whose side effects are CANCER. Humira has been sighted by the FDA for increasing the risk of a certain type of Lymphoma especially in young adults and adolescents who take it for Crohn's disease. Ted was taking it for Crohn's disease. Remicade was the drug Larry was on for his Psoriasis, which also increases cancer risks.
Sadly there is more to the story. See, cancer is not just caused by drug side effects, it can be genetic as well as lifestyle induced. But today's post is not about how we get cancer but more about how we LIVE with and LIVE LONG with cancer.
Don't ever give up hope in any illness.
In the same week that I got this bad news I was working with Mike the miracle Welch who 8 years ago he was told he only had 6 months to live. He had Stage IV bladder cancer. Mike beat the odds of Bladder Cancer and then again with Skin Cancer a year later and has been supporting and teaching about Cancer & Illness Recovery with Traditional Methods, Foods, Nutritional Supplements and Essential oils ever since. I have gotten to spend hours working with this man that did some very specific but simple things to get his life back from cancer's grip. Check out his Website: www.mikethemiraclewelch.com
Here are a few things I learned from him:
1) Good water and plenty of it is the key to your health and recovery.
2) You can choose your path of recovery. Mike got all the information he could, doctors' advice, and then made a decision to what he was going to do.
3) Emotional trauma can weaken your immune system and contribute to cancer growth.
4) Keeping the body at a more alkaline state overall is another key for recovery and lasting health.
5) You can't go back to your old ways and bad habits if you want to stay healthy.
So even though I got this really bad news from my friends, I am so happy that Mike is sharing his story in his book, "Cancer Defeated- How I did it". His true story can help thousands of people diagnosed with cancer or recovering and those of us who want to improve our health.
I am looking forward to presenting with him on the use of Therapeutic Essential Oils this coming Saturday at the Cancer Connects Fundraising Event Connecting to Wellness 8:30am – (registration)/ 9:00am – Noon
The Wellness Center (at Med Center West) – 5700 W. Genesee St., Camillus
For more information or if you live in the Central NY area and would like to attend click here.
So the next time you have a friend or family member who is diagnosed with cancer or serious illness, lead them to Mike the miracle Welch. He is a wealth of resources and information to help others move forward in their health and recovery.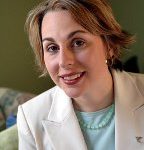 We publish newsletters and blogposts twice a week for our readers for general education purposes only. We cover topics that are related to achieving and maintaining total wellness which includes our emotional, physical, spiritual and financial health.