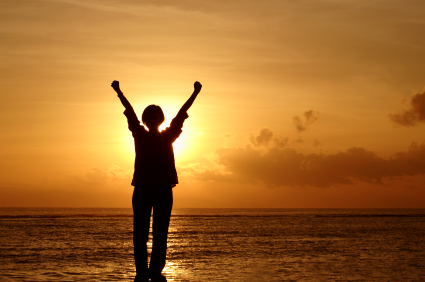 How does a faith filled life look like to you? What we say, think and do each day will determine whether we live in fear or faith. Dictionary.com defines faith as complete trust or confidence in someone or something.
Joe and Sue had their eyes fixed on adopting a sibling group of two girls and two boys between the ages of 6-11. These children from the same mother and two different fathers were abandoned about two years ago and had been transferred from home to home either together in one family or in separate homes.
Initially the children were skeptical of this new relationship when Joe and Sue visited them at their foster homes. As days went by their trust and confidence began to take hold of their fears. The fear of being rejected again, being turned down in good homes, fear of being separated from each other, fear of being abandoned again or fear of being crushed because the adoption would not go through were some of the realities they had faced in their young life.
The children started the relationship with fear. Fear is the opposite of faith. Joe and Sue took on the role of the redeemer and were able to bring love and trust to crush their fears after several months of building a relationship with the children. They spoke potential into their lives and words of encouragement whenever they met up or talked on the phone. Words had the power to ensure, encourage and transform the children's mindset and confidence.
We heard that perfect love casts out fear. There is no fear in love. But perfect love drives out fear, because fear has to do with punishment. The one who fears is not made perfect in love. (1 John 4:18)
The good news is these four children are now legally Joe and Sue's children. They are settling well into a new environment where there is a loving mom and dad. The love from their new parents has given them a chance to practice their childlike faith again.
Do you suffer from the lack of faith?
The opposite of faith is fear. The classic example of men and women of faith is found in Hebrews 11. It starts out with:
Now faith is confidence in what we hope for and assurance about what we do not see.
The whole chapter in Hebrews 11 has stories of men and women who chose to step out in faith and take action. They conquered doubt and fear in the most ridiculous and challenging situations.
Are you a mom who is worried sick thinking about your children's future, your future, your finances, health or job? Is there a light at the end of the tunnel? Are you speaking life or death into your situations?
One woman that stands out in the Bible with faith and courage is Esther. Esther was an orphan raised by her cousin Mordecai. She faithfully obeyed Mordecai's instructions and left the comfort of her home to the palace. What were the odds for a simple girl of becoming a Queen? God had his plans for Esther in the most critical moment. I'm sure she was clueless at that time.
When faced with life-threatening moments she prayed, fasted and stepped forward again. This time it was to help Mordecai and the Jews. She had to plot out a plan and approach the king. The king had issued a decree where no one could enter his courts without being invited. Was she going to risk her life for the sake of Mordecai and the Jews? Did she learn about faith and thinking the right thoughts while growing up in Mordecai's home? Esther was a motherless and fatherless child raised by her cousin.
Nothing was said about Mordecai's wife or a woman influencing Esther. Mordecai could have been a single 'dad' who had the faith to raise up a child of faith and honor.
Esther was the catalyst for redemption of the Jewish people because of the act of faith in the midst of fear and uncertainty. She might have gone through many sleepless nights before coming up with a decision and action plan.
Dani Johnson the author of Grooming the Next Generation for Success said:
It's IMPOSSIBLE to succeed without FAITH. Someone who BELIEVES works DILIGENTLY towards their goal…FAITH is stepping out & taking RISKS where there is no guarantee of a return.
What do you need to step into today or this season of your life?
Young children are the best examples of seeing faith at work. My son is not worried whether there is enough food on the table. There is no doubt in their mind when you toss them in the air. There is no fear of falling or being injured. They have childlike faith. They are enthusiastic, adventurous and have trust and hope.
However, negative influences and environments have stolen our childlike faith. We have a Redeemer who has purchased our sins with His blood and made it possible for us to live in grace, hope and possibility in the midst of challenges and negativities. He already promised to be with us and in Hebrews 11:6, the Bible says:
And without faith it is impossible to please God, because anyone who comes to him must believe that he exists and that he rewards those who earnestly seek him.
Faith does require action. Just like the four children that Joe and Sue adopted. They were willing to give the relationship a try. As a result they are now living in a happy and safe environment where their future is being designed by the adopted parents with the help of the Almighty God. Because of Esther's actions, the whole Jewish community survived the threat of their enemies.
Moms of faith, let's choose faith instead of fear. Our children are watching us each day to demonstrate the steps of faith.
Disclaimer: This information is not meant to diagnose, prescribe, treat or cure any illness or disease. It's strictly for informational, educational, or entertainment purposes ONLY. The products I talk about are not meant to diagnose, prescribe, treat or cure any illness or disease. Any information I give you about them is for informational or entertainment purposes only. They have not been evaluated or approved by the FDA. Please seek the qualified health professional of your choice when making health decisions for yourself, your family and your pets.