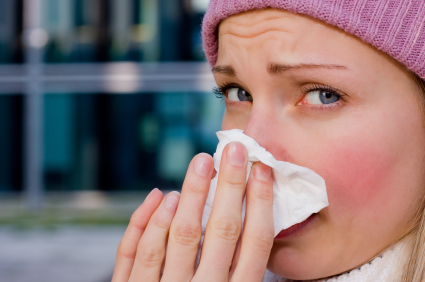 We've all had moments or days in life when things didn't turn out the way we expected them to. You're feeling it…your head throbs and your body aches. What are you going to do when you felt like resting and lying in bed and the kids are running around having fun and demand your attention? You are sick and just want to stay in bed and sleep…what are you going to do about it?
Just like kids, adults get sick too. It could be the common cold and flu (or morning sickness). Some get sick more often and others rarely. Have you ever felt like you won't let yourself get sick because there's no time and no help? What would you do if it happens?
Unfortunately, it's one of those things that we just have to get through as best we can hopefully with a little help. Here are four tips to help you cope when you're sick:
1. Take it easy – Some of us supermoms who can do all things will have more than 101 things on our list and we still want it done even when we are not feeling well. Let the dishes get undone and eat cereals and oatmeal for lunch and dinner instead of cooking.
2. Support system – I wrote about support systems a year ago. My definitions of a support system are individuals that provide professional or practical assistance to you in times of need. It's important to reach out to others at all times to give and gain support. The old adage, no man is an island is so true for all of us. We need each other to grow, learn, live and get encouraged or to encourage. Please read all about it here.
3. Drink lots of water – Water can refresh our tired and sick body. There are many benefits of drinking water. Here is another article that we have here about 9 benefits of water. Water helps remove toxins from our body. Maybe the headache or dizziness is due to lack of water in your body.
4. Let go and take extra rest – Sometimes we just have to let go of the schedule and discipline for our children. Let them watch DVD or TV while you rest on a couch or daybed while you recover from your sickness.  In fact you may want to save those special DVDs and break them out during just these occasions.
Health is an extremely important commodity. As a mom I know how it feels to have those days when we just can't get out of bed. There are a few things we could do to lessen sickness and to have speedy recovery:
Take care of yourself
Health should be one of the top priorities in our life as moms. Eating well with the right types of foods and nutrition could eliminate many health issues. Most of the moms I know who drinks NingXia Red daily feel better and have the ability to fight off sickness faster. NingXia Red has a new formula with 7x more essential oils (orange, yuzu, lemon, tangerine) and more beneficial antioxidants and bioflavonoids.
Essential Oils
Thieves essential oil contains a powerful blend of oils that defend and protect and kills dangerous airborne bacteria. Also oil and perfume make the heart glad. A happy heart is like a good medicine. I've written about it in an article called Bible and Ancient Secrets for Depression.
Prepare for every situation. No man or woman is an island. We need each other. We hope this helps. Let us know how we can assist you. Please come over to our Facebook wall and post your questions or read our daily tips and encouragement.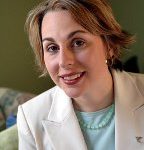 Disclaimer: This information is not meant to diagnose, prescribe, treat or cure any illness or disease. It's strictly for informational, educational, or entertainment purposes ONLY. The products I talk about are not meant to diagnose, prescribe, treat or cure any illness or disease. Any information I give you about them is for informational or entertainment purposes only. They have not been evaluated or approved by the FDA. Please seek the qualified health professional of your choice when making health decisions for yourself, your family and your pets.