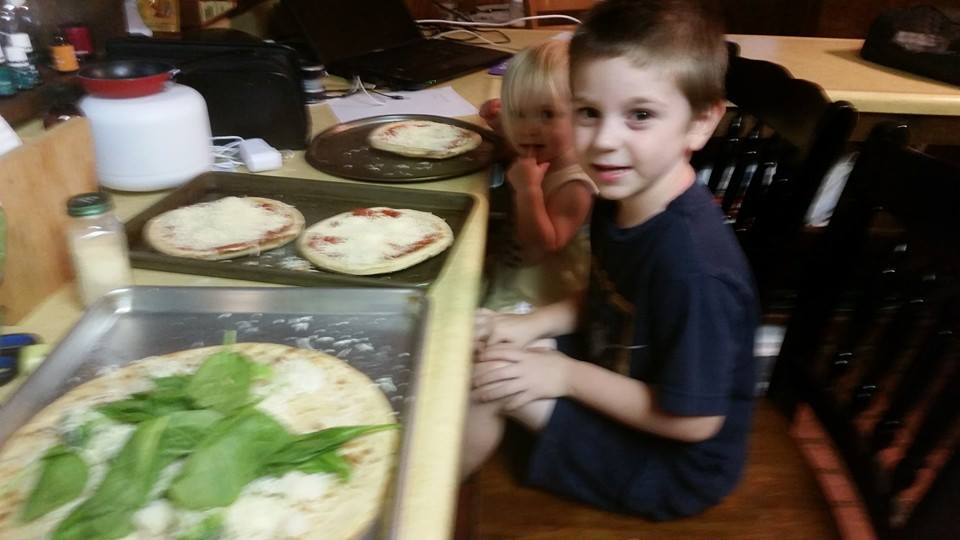 Last week I had the best day I have had in over 12 weeks. I played with my kids part of the day, worked part of the day, I didn't feel like falling asleep at 2pm, made a great dinner and didn't pass out at 8:30pm. Why was I feeling so much good energy? Because I am finally through with my first trimester of Pregnancy.
Yes I pregnant. We are 13 weeks and going into our 2nd Trimester.  Although this baby wasn't planned perfectly he or she is very much wanted. God has shown me a family of 4 children and although I don't know how that is all going to play out, I accept the joy of being a parent to a small tribe. Being an only child myself with 2 half siblings 11 years apart, I don't think I or most of my friends and family saw me having more than 1 or 2 children in my lifetime. But this was God's plan and I accept it.
When you have 3 babies in heaven (through miscarriage) it is very taxing emotionally the first trimester of pregnancy. Every cramp or ache, or slight spotting you think the worst. For me getting pregnant at such a heavy weight I was very discouraged. Not so much about the weight but more that I know it takes a healthy strong body to get through pregnancy. I was really strong when I had Sarah Grace. I don't feel like that now.
But then God had a talk with me and showed me just because I am pregnant doesn't mean I can't continue to grow stronger and healthier. Many women have done it and I can do too.
So my point to you today is no matter what situation you are in, no matter if it isn't the ideal timing, situation, or even if you feel hopeless. THERE IS HOPE. God has you covered. He has your back, and HE will get you through  no matter what.
God Bless you my friends,
Mary Starr Carter
the Total Wellness Doc and Mom
Disclaimer: This information is not meant to diagnose, prescribe, treat or cure any illness or disease. It's strictly for informational, educational, or entertainment purposes ONLY. The products I talk about are not meant to diagnose, prescribe, treat or cure any illness or disease. Any information I give you about them is for informational or entertainment purposes only. They have not been evaluated or approved by the FDA. Please seek the qualified health professional of your choice when making health decisions for yourself, your family and your pets.